Not much happened in the shop this evening. I decided to attach the Back Stretchers. Firstly I had to do some marking on the inside of the Back Posts so I would get a good idea on where to drill the recessed holes for the screws. I drilled pilot holes from the inside out and used those holes to guide the bit for the recessed screws.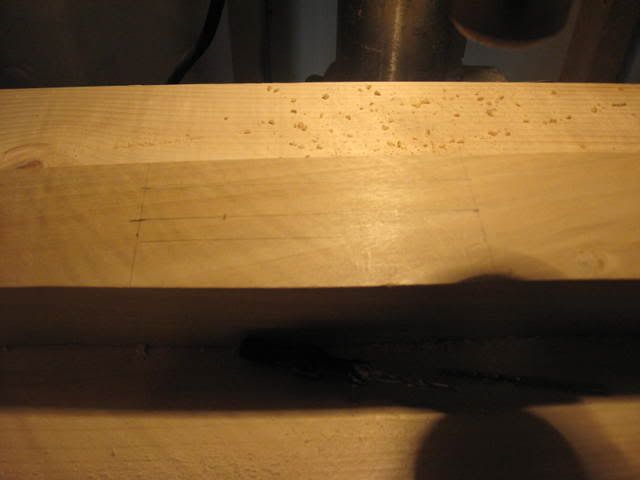 Here I am at the DP. I actually managed to take this picture myself using the timer function. Yea . . . I know . . . all cameras have timers, however I did not realize there was one on mine. Why read instructions on something if there is no possibility of bodily harm? Anyhoo . . . this was the third take. The first was one caught me walking back to the camera thinking "did I set the thing correctly". The second one caught a picture of my skinny butt bending over to pick up the chuck that I dropped on the floor. And the third . . . well here it is.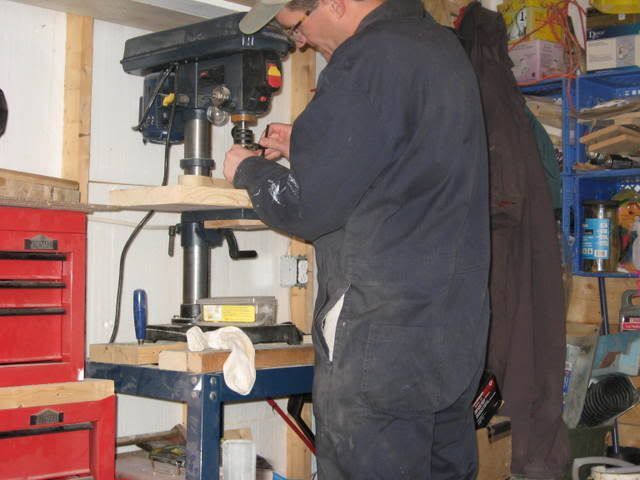 This is the final product of the Back Stretchers attached to the Back Posts.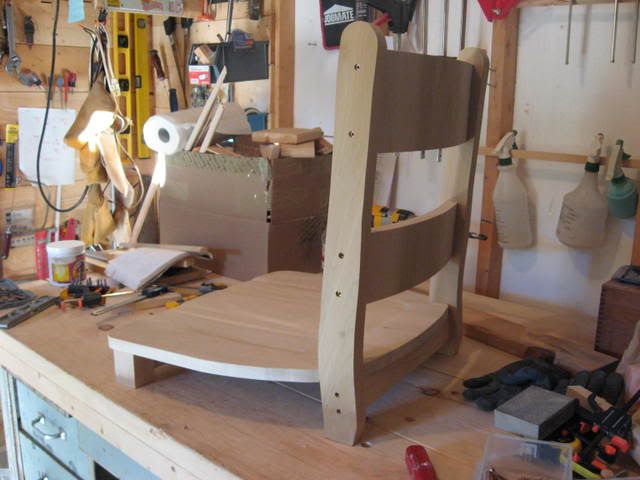 This is how I got the bend in the stretchers. Last year I purchased 200bf of 15/16 poplar and there was one piece that was 16" wide. I said wow . . . make sure that I get that one. Within 2 weeks of having it in my shop it developed this "nice" curve. What better to use it for than a chair.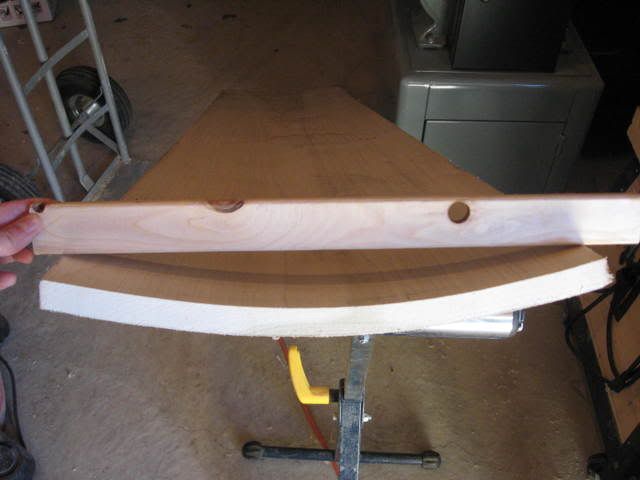 -- BLOG - http://www.colorfulcanary.com/search/label/Zuki
---