I find it quite neat with woodworking that after hours toiling with chunks of wood, crafting them into miscellaneous shaped pieces that they all fir together (relatively well we hope) to resemble a final product. Today I worked on the Front Rail, Back Rail, Back Posts, Back Stretchers and seat.
I first went upstairs to take some measurements off the model. I then made the Front Rail and Back Rail (which I attached to the Back Posts).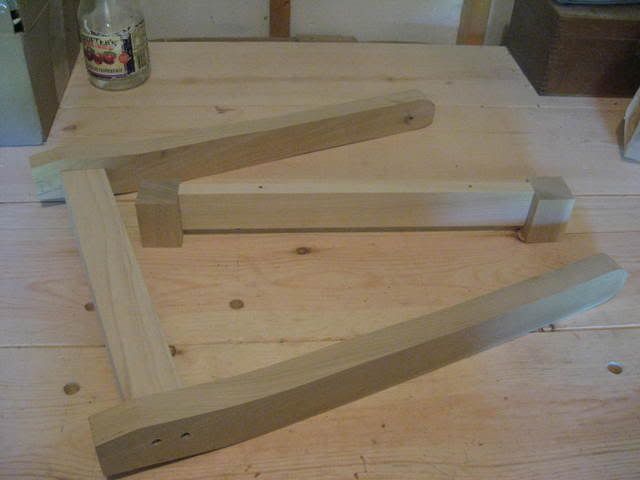 I then proceeded to notch the back to the seat for the Back Posts and did a simple test fit. Sort of looks like a chair doesn't it.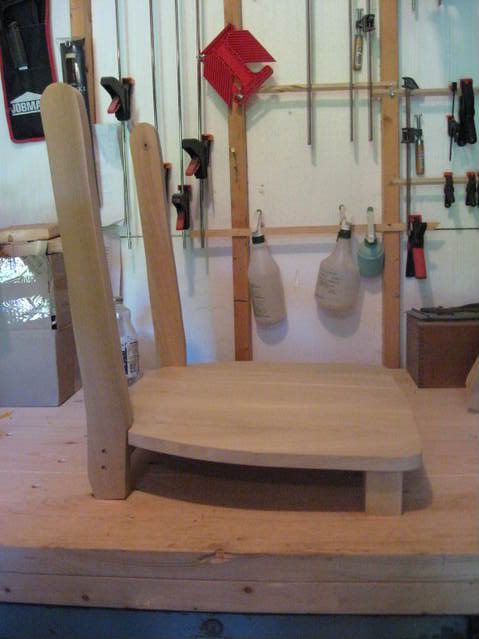 Then I worked on the Back Stretchers. I have test fitted them as well. Getting the curve was a little challenging – do you know how I did it?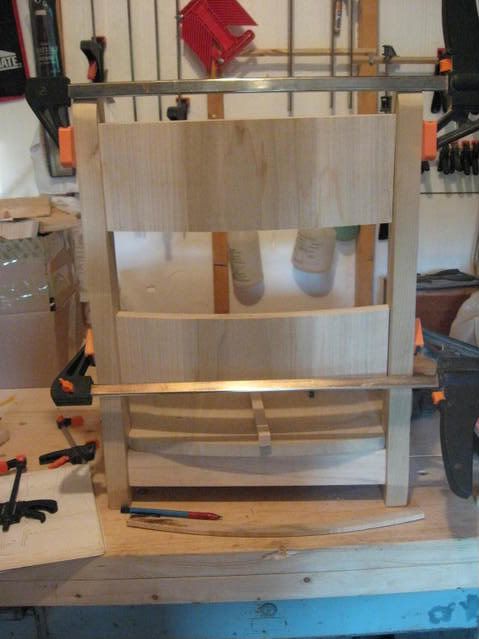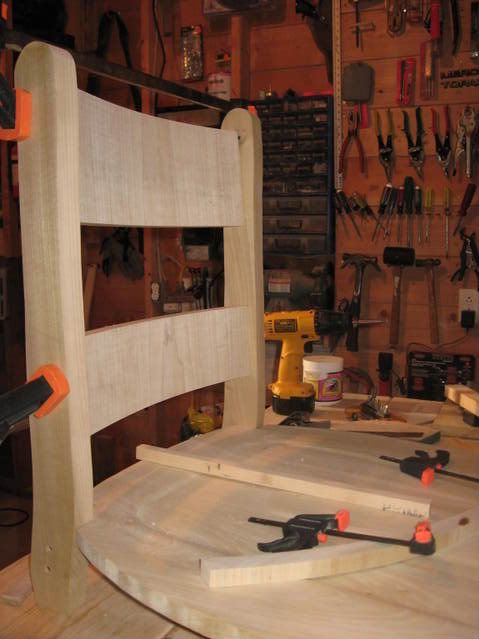 That's all for today.
-- BLOG - http://www.colorfulcanary.com/search/label/Zuki
---