Tonight I decided to attack the scooping of the seat. I had some concerns when Betsy reminded me about the pocket screws. The first thing I did was to determine how much, if any, room I had to scoop. Using a scrap piece of board and a freshly drilled pocket hole I estimated I had around 1/8 " to play with. Great . . . now how do I scoop. Hmmmm.
After I sketched the scooping on the seat I took out my Mastercraft (Canadian Tire store brand) plunge router and ½ straight bit. I set the plunge for 1/16" and tested it in a piece of scrap. It was good to go. I popped a couple of homemade bench dogs in my bench, clamped the seat down and fired up the router. I must say the dust extraction port hooked up to my shop vac really cut down on the dust. This is what it looked like after I got done with the roughing out.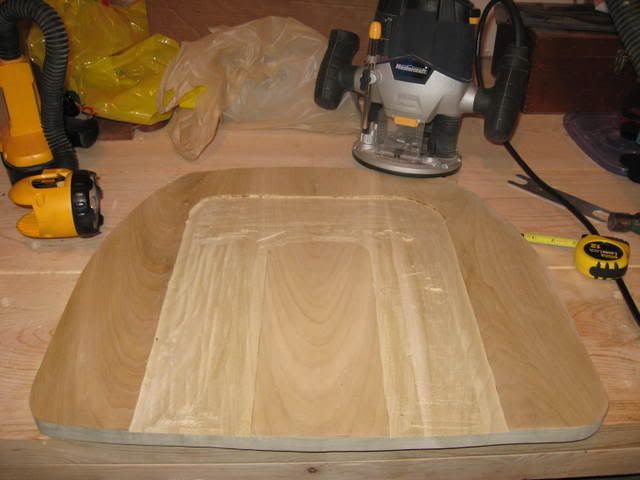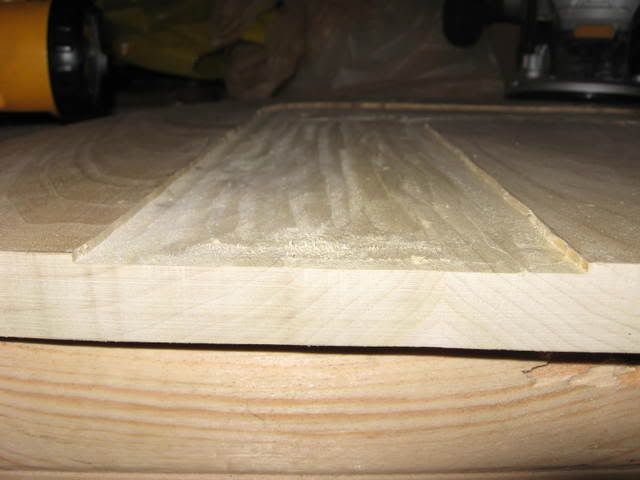 I used my RO sander to knock down the edges . . . and they I took Russel's advice. I put the sander away and dug out some sheet paper. I spent the next little while going through the grits smoothing down the edges and taking out the rough spots. I must say it was much more . . . personal . . . I got to know the seat much more intimately just using hand power.
This is about ½ way through the sanding.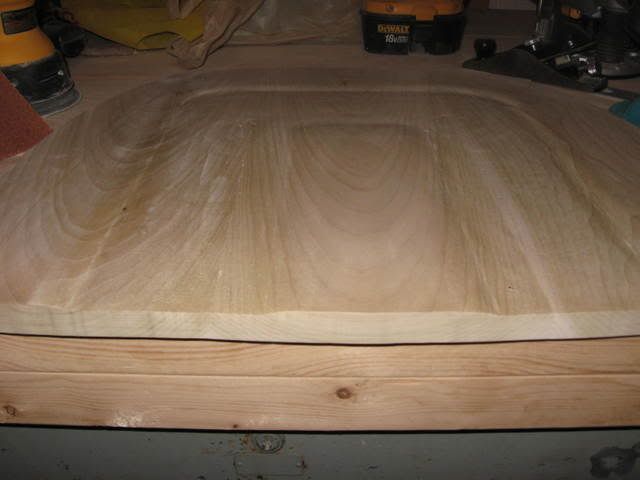 I'm pretty much done here although I need to spend a little more time on the fnishing touches. You can see the scoop in the seat.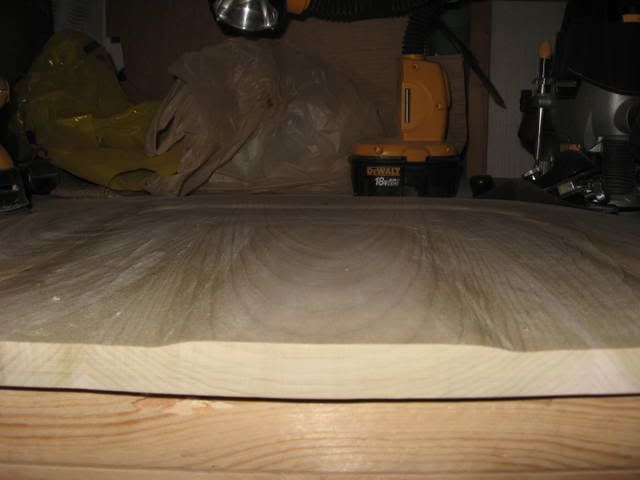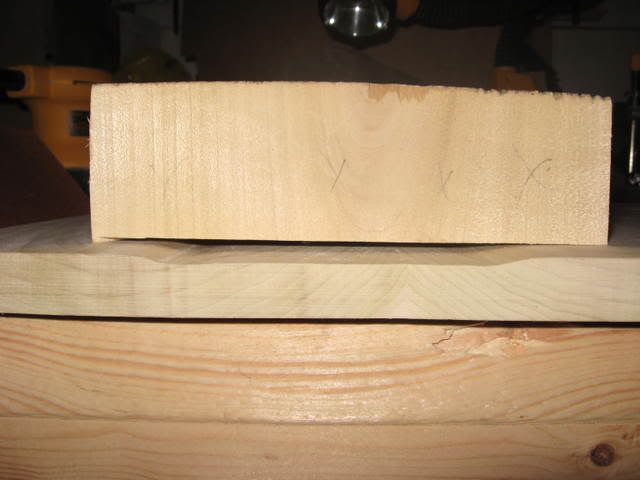 At this point in time just about every woodworking tool I have is spread around the shop. Im going to need to spend some time putting some things away.
-- BLOG - http://www.colorfulcanary.com/search/label/Zuki
---