I hate sanding.
Have I mentioned that I hate sanding. If I have not . . . I hate sanding.
I left off the previous section with the pieces all cut with the bandsaw in need of sanding. Have I mentioned I hate sanding. Here are what the pieces look like up close.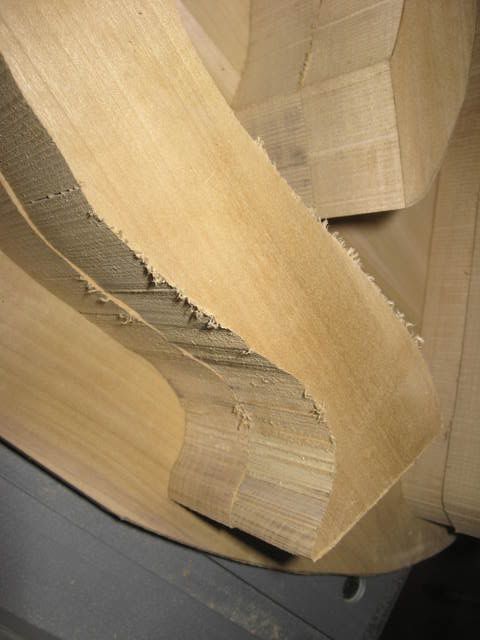 I recently purchased a drum sander kit for my drill press for $28 . . . I think it is a good deal. I was hoping to use it exclusively for sanding these items, however when I carpet taped the matching pieces together they were to thick for the largest drum. Arggggg !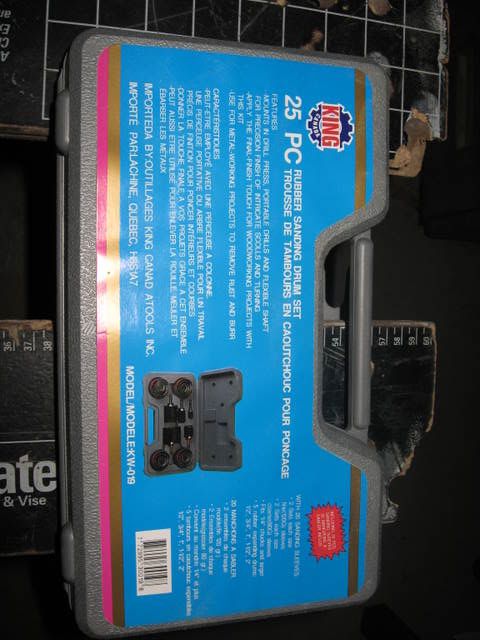 Yes my drill press has found another use . . . a hat rack.
I broke out the DeWalt random orbit sander, my workmate and shop vac. I clamped the hose of the vac to the underneath of the workmate to catch wayward dust, donned my hearing protection and dust mask and started with the 60 grit to get rid of the nasties.
What seemed like hours later . . . I was done. I did have to use my drum sander for the inside arc of the arm . . . boy did it work fast.
Here is what I was left with before I went in for the evening.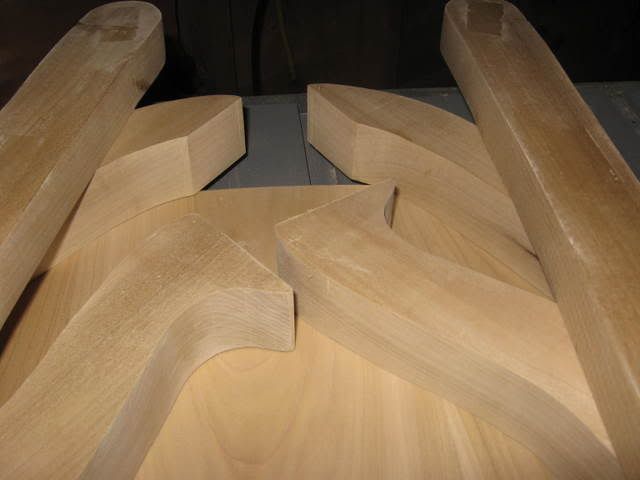 Next I think I will be tackling the skirting underneath the seat and\or the scooping out of the chair.
Oh . . . did I mention I hate sanding.
-- BLOG - http://www.colorfulcanary.com/search/label/Zuki
---