I was a little later getting out in the shop today as an unexpected errand popped up.
The first thing I did was trace out the patterns on the wood. You can see the seat and the arm pieces sketched out on poplar.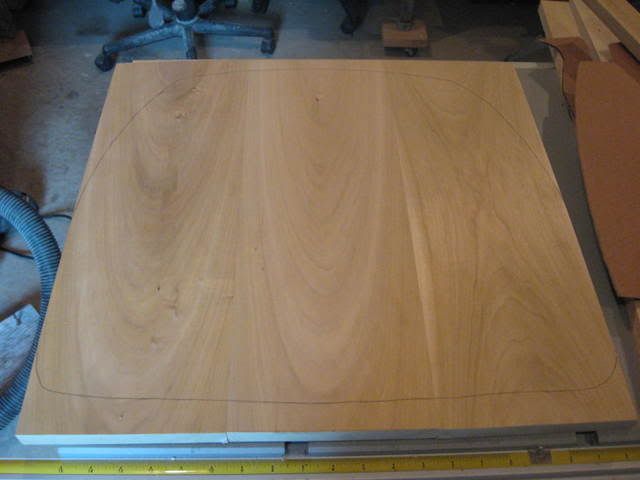 I then checked the thickness of the arm pieces . . . I needed 1 5/8" and they were a tad over 1 ¾". The back pieces of the chair were also 1 ¾ and had to be taken down to 1 1/8". I dragged out the planer and a few passes later they were in spec.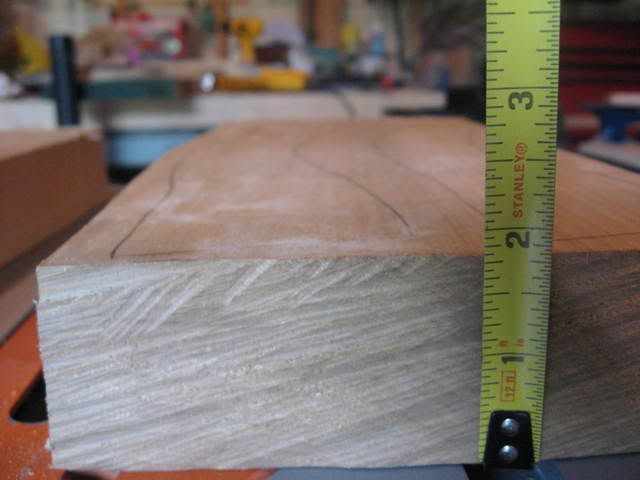 Next it was off to the bandsaw. I did some practicing on scrap to get a feel for how the machine works and then it was off to the races. Betsy . . . I did cut reliefs after I took these two pictures. I cut reliefs in all the other pieces which made it much easier to cut. When I was done I had about 100 little bits on lumber on the floor.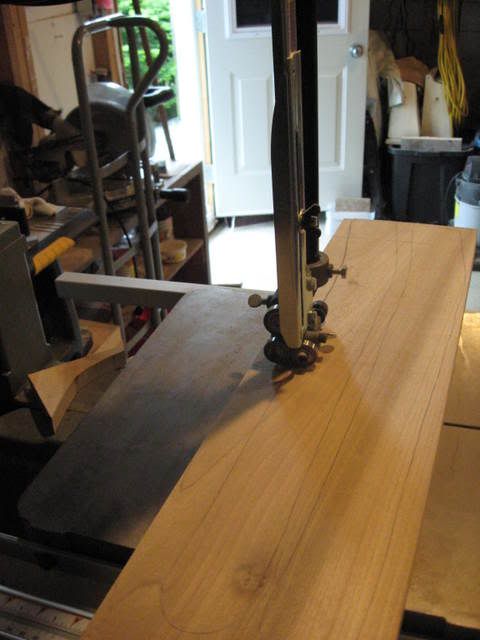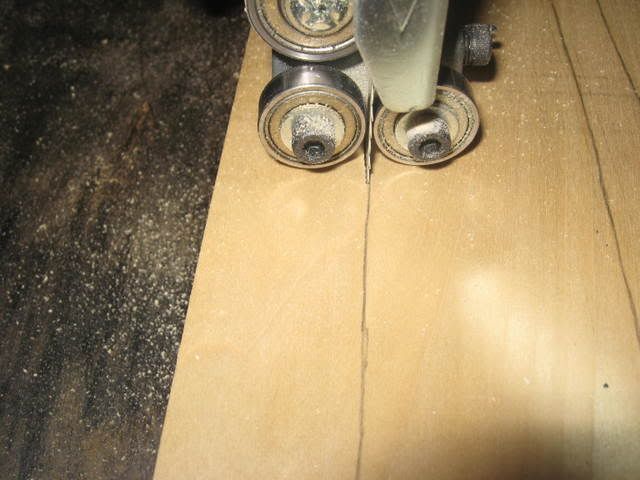 Oh . . . this was the garb I was wearing when working with the BS.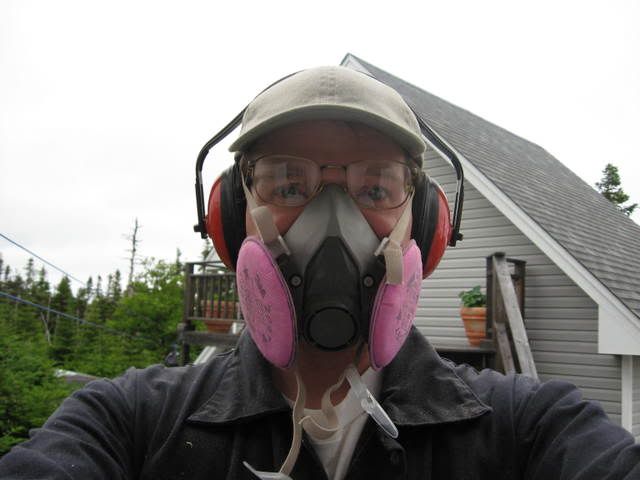 Here are the final pieces. A little bit rough in spots, but a little sanding should smooth everything right out.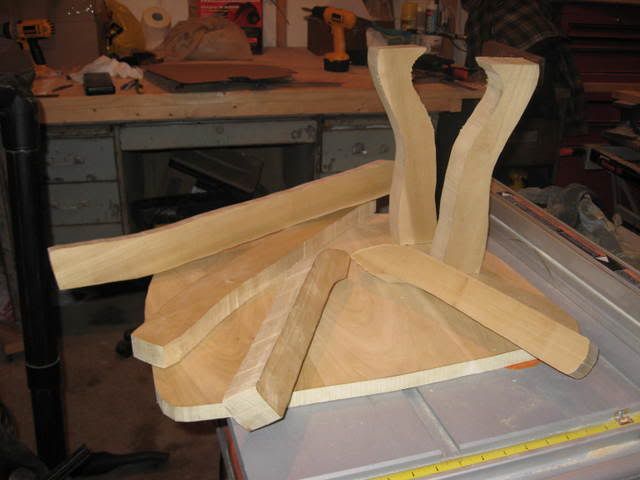 WARNING . . . even though bandsaws are probably one of safest power tools in the shop, they can still inflict damage. Whenever I used power tools I wear the tight fitting mechanic's gloves. I was thankful I was wearing them today. I was getting close to finishing and I was a little tired and not paying the correct amount of attention and this is what happened to my glove. It just nicked my finger. LESSON . . . be careful around all power tools.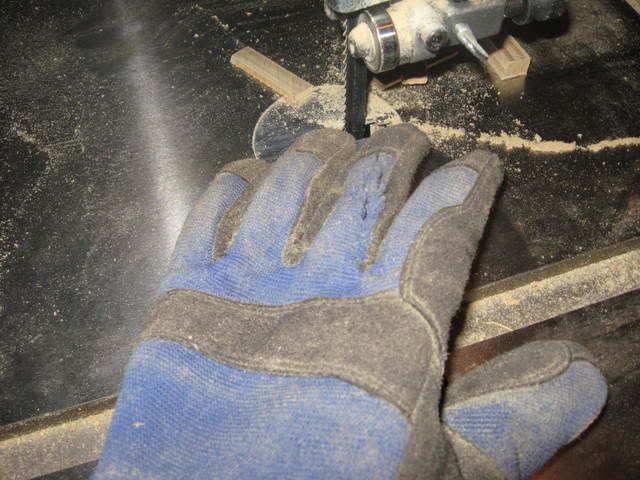 Here is my shop companion for the day . . . his name is Chicklet.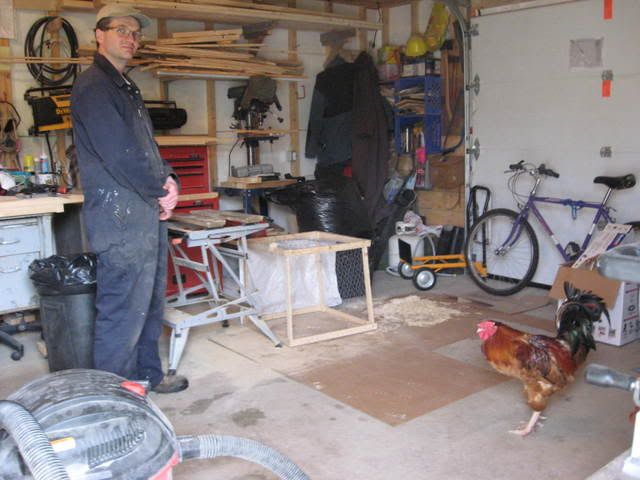 -- BLOG - http://www.colorfulcanary.com/search/label/Zuki
---