As most people have stated this project is going to be a very interesting one.
Unlike the Winter Awards and my very secretive Project X . . . with this project I will be an open book. What I plan to make is a chair (as DW claimed my other one) to use at my computer.
Here is my inspiration. We have had this office chair kicking around for years. It is still very comfortable and the proportions are great even though it is in very rough shape.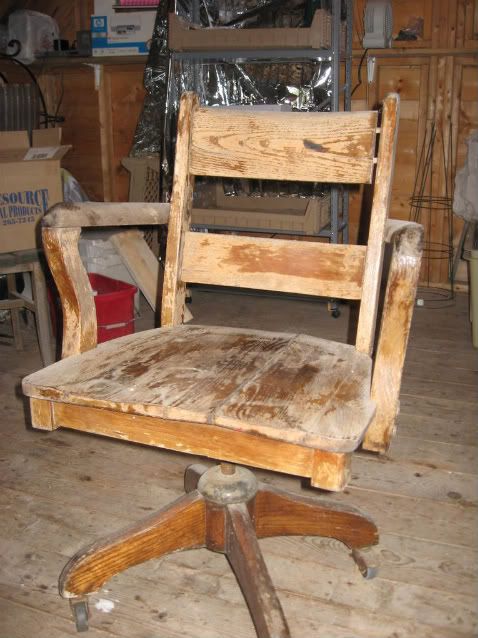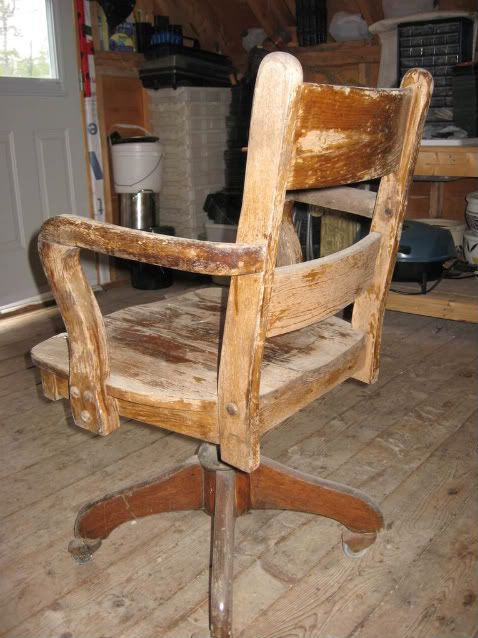 And here is the junk . . . the bottom off a modern office chair that I salvaged from someone's garbage about two years ago.
The plan . . . to replicate to the best of my abilities my inspiration and mate it to the junk. I plan to use poplar and no adhesives. I will not be staining the chair, however I may paint it if I can find a zero VOC paint.
As I work through the project I invite suggestions to "tweak" the chair just ever so slightly . . . just keep in mind that I will not be using any adhesives or stains.
Let the journey begin.
-- BLOG - http://www.colorfulcanary.com/search/label/Zuki
---