Well . . . another one of the projects on my DW list for this year is to do something with the top step leading into the basement. As you can see it is not very pretty. Much like the window well I recently completed.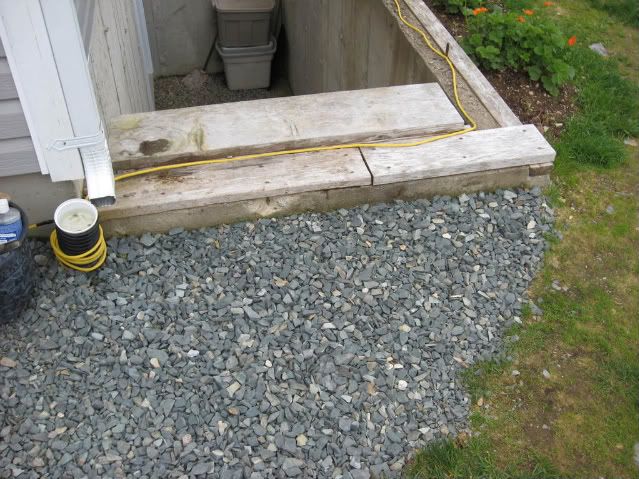 First thing I had to do was some destruction. I was building this with no real plan . . . although I do have a finished product in mind. This "non-plan" approach had me cutting the same boards three times before it was right. I should have done my calculations first. Oh well.
I notched the top part of the stringer and had to notch the frame so it would lay level. this was a test fit.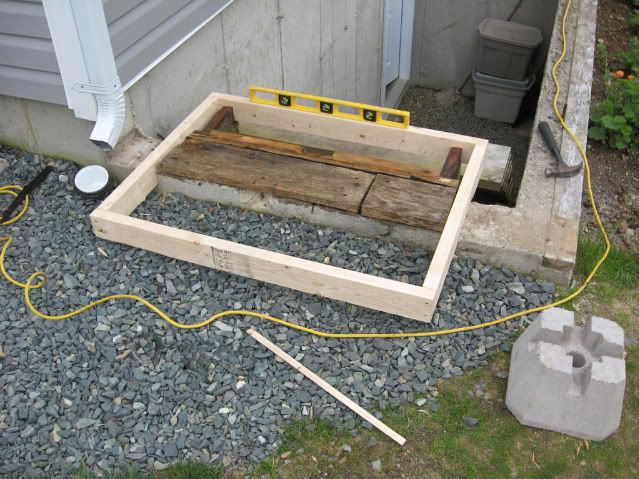 Next I had to add some support with the two concrete blocks. They were a little high so I had to do some digging. Anywhere there is wood touching concrete or wood, in addition to my wood preserving mixture, I put a strip of ice shield. This tip was given to me some time ago by an older gentleman (he used strips of tar paper) to prevent water buildup.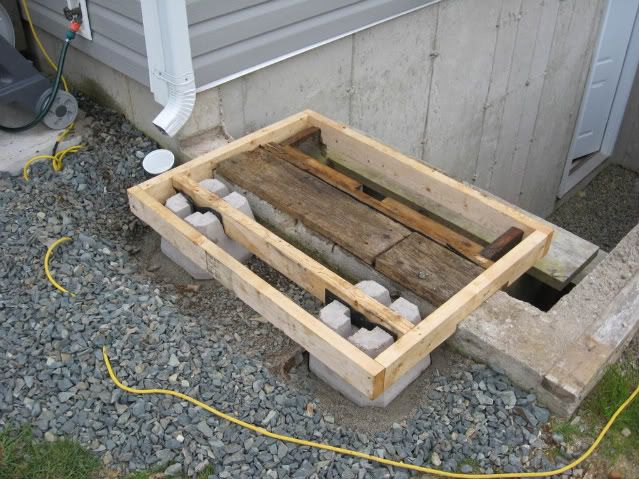 This is as far as I got today.
-- BLOG - http://www.colorfulcanary.com/search/label/Zuki
---