Managed to get out in the shop this weekend. The weather was really strange . . . +5 and rain. Lots of snow gone.
I finished off the remainder of the dovetails. Staying inside the pencil lines and cutting straight were the biggest challenges. I also found that chopping out the tails with a chisel was a bit of a pain because the spruce would collapse and not cut clean. Took a bit of work cleaning the pins and tails . . . but in the end they all fit together with a satisfying "cluk".
I then had to cut a groove in the inside of the top pieces. This was accomplished using a ¼" straight router bit in a table mounted router. Had to break out the Marples to do a bit of cleanup as well.
Finally . . . I attached some pieces and got DW to come out and take a couple of pics.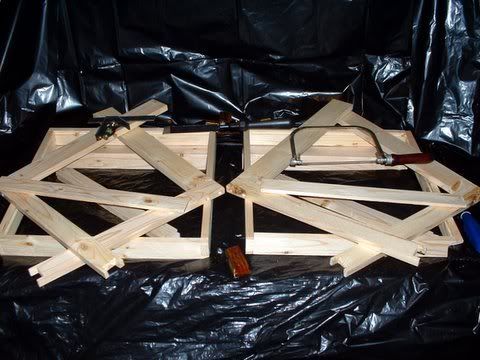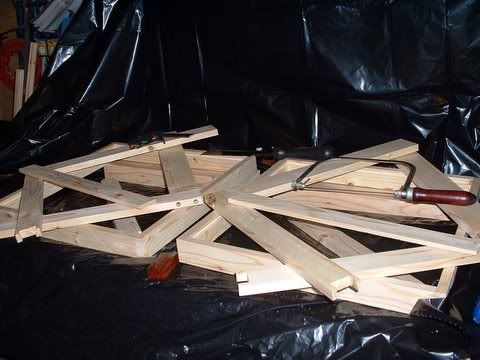 Spoiler: The short pieces of 2×4 in the background will be resawn.
-- BLOG - http://www.colorfulcanary.com/search/label/Zuki
---