Ok . . . I have been put under tremendous peer pressure to provide pics because of the NPDH rule.
Not making dust this evening but I did convince DW to take a few snaps. Note to self – get DW new digital camera so I can inherit hers.
The first two pics show my first ever attempt at hand cut dovetails. I am happy with the way it came out. I just have to practice more to get better.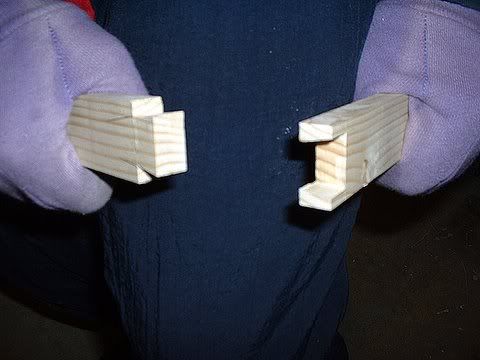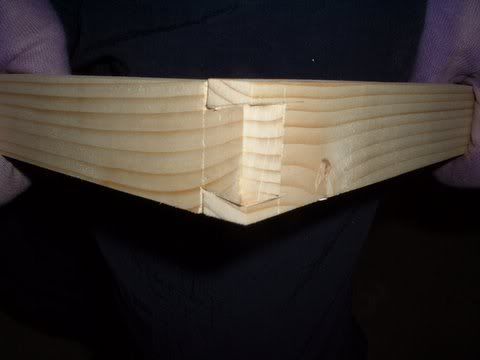 Here are two pics of Project X. The top snap shows the top section of Project X. There is one dovetail in each corner. The three pieces laid across it will make up part of the bottom. There will be two dovetails connecting these pieces. Oh . .. the dark box in the background was my Xmas gift from my parents – my grandfathers 1949 Record Multi-Plane. All the pieces are there including the instruction booklet. But I will blog it in more detail later.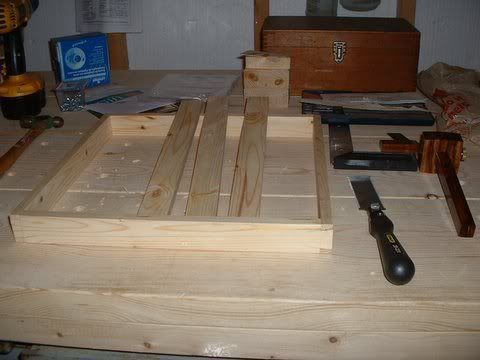 The next picture used to be a 2×4 (minus the wood in the picture above). The pile on the left will complete Project X and the stuff on the right will make the Project X clone.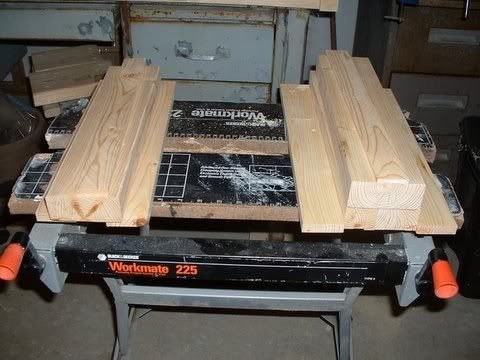 .
Now can I be cut some slack? :-)
.
-- BLOG - http://www.colorfulcanary.com/search/label/Zuki
---