I was initially going to make the back of the chair straight, however upon closer inspection I noticed the back of the model chair was curved. I went back and purchased another smaller piece of poplar for the back.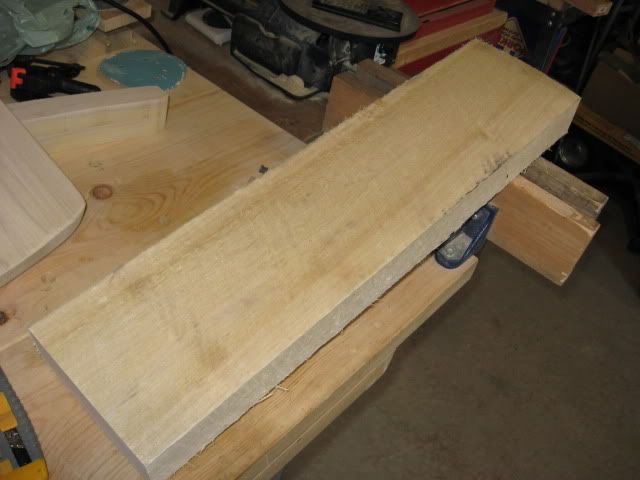 After I planed and jointed the edges I sketched out the curve for the back. I fired up the BS with the original 3/8 6T blade and it would go nowhere so I decided to install my ½ 3T blade. What a difference in cutting . . . holy cow. It was a little rougher than the smaller blade but it made short work of the 6" thick board.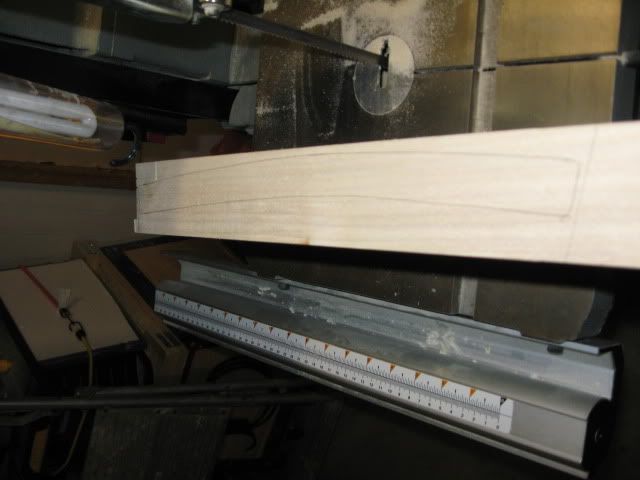 Then to the ROS with 40 grit. I have the back cut, however I have it laid back in the waste piece to that it will not rock and slide over the bench.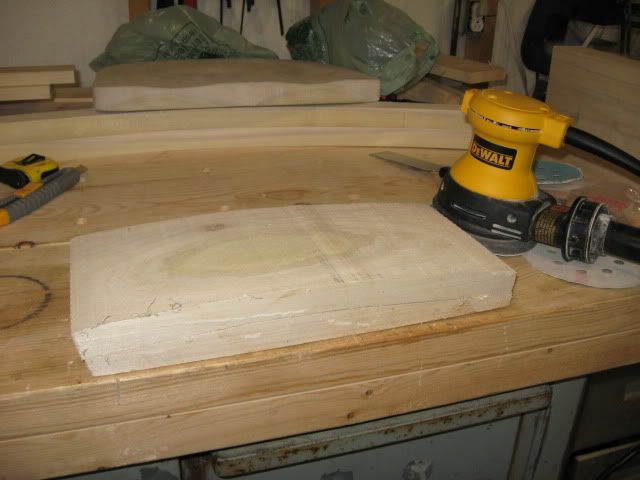 Here is the board sanded. It's a little thicker on one end. A little more work needed with the sander.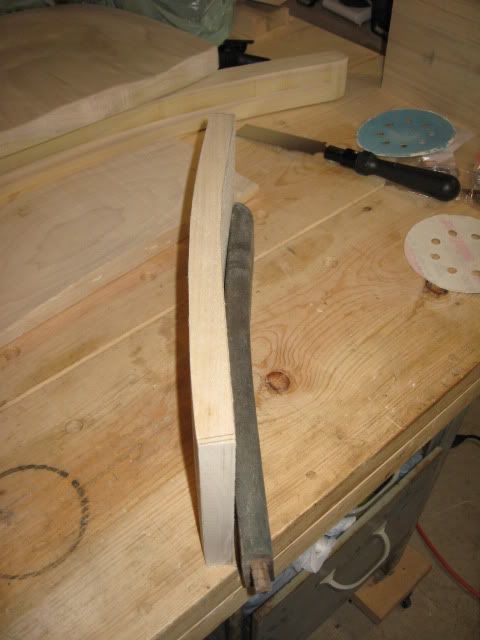 I then ripped the two pieces (top and bottom) and did a compound miter cut on each end to match the originals.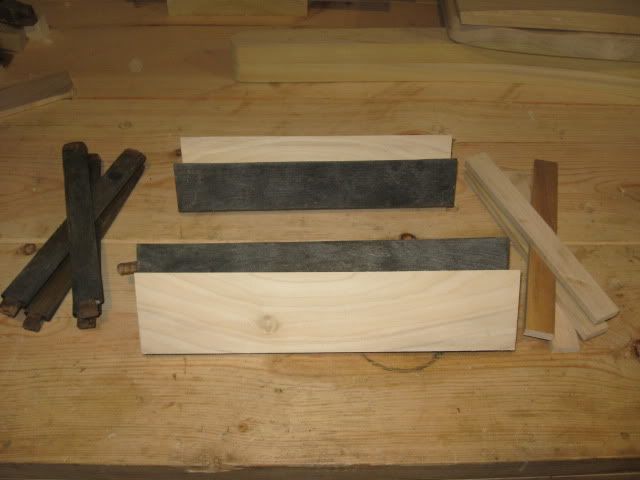 Sketched out for the mortises.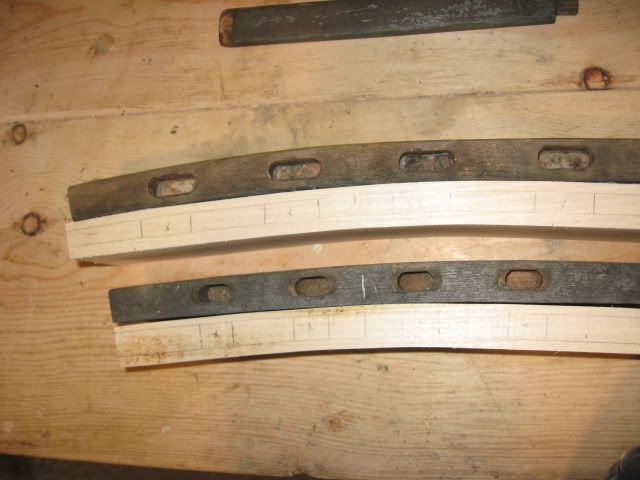 -- BLOG - http://www.colorfulcanary.com/search/label/Zuki
---