I scooped out the chair seat today. The first three pics you can see the scooping that was on the original chair . . . it got deeper as it went back and shallower towards the rear.
I chucked up my ¼ spiral upcut bit in my plunge router and set it to 1/16 and made an "outline" of what needed to be cut. That black mat under the seat is some leftover non-slip matting used for tool chests.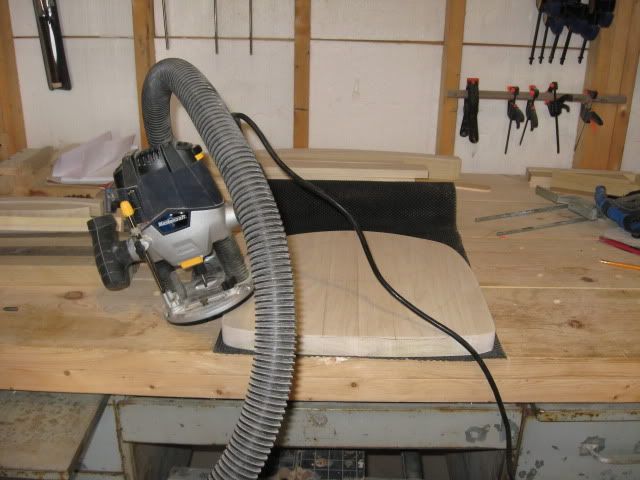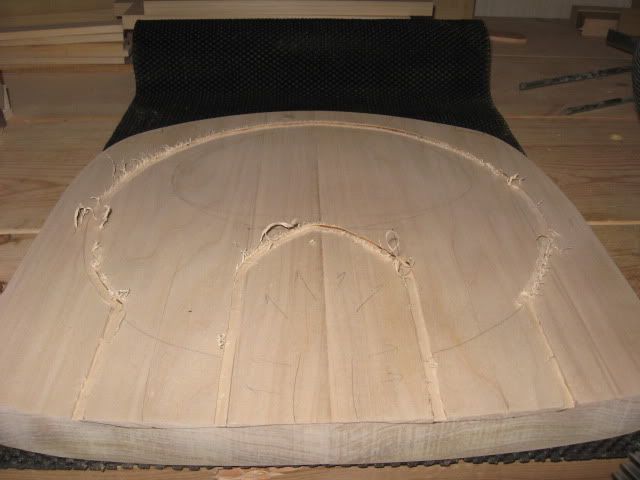 I then switched the spiral for a ½ straight sit bit. After following the outline I dropped the bit about a 1/16 at a time and cleared the entire seat . . . then dropped it another 1/16 and cleared the seat . . . and so on. I got a little more aggressive as I got toward the middle. One thing that I realized is that router plate would end up riding on the cut section of the seat and not the flat part making little gouges and ridges all over the seat.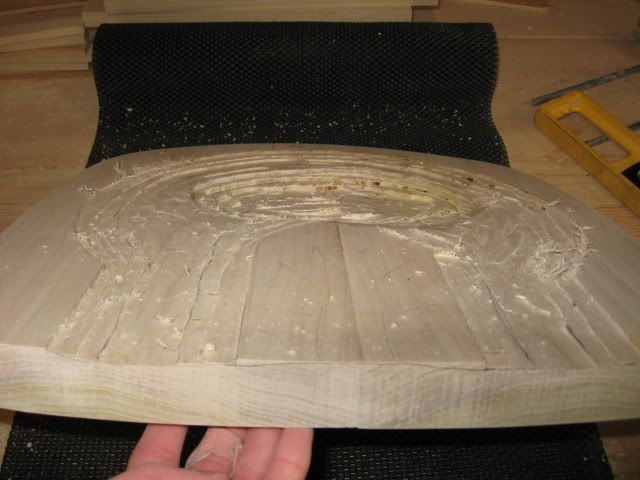 I then sharpened my chisels and started knocking down the high spots, smoothing the edges.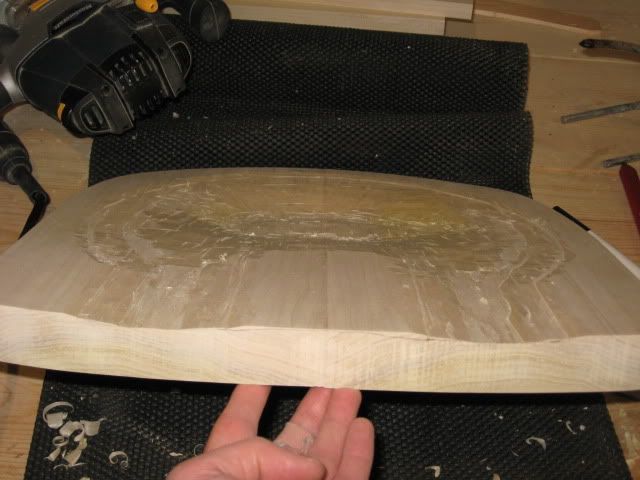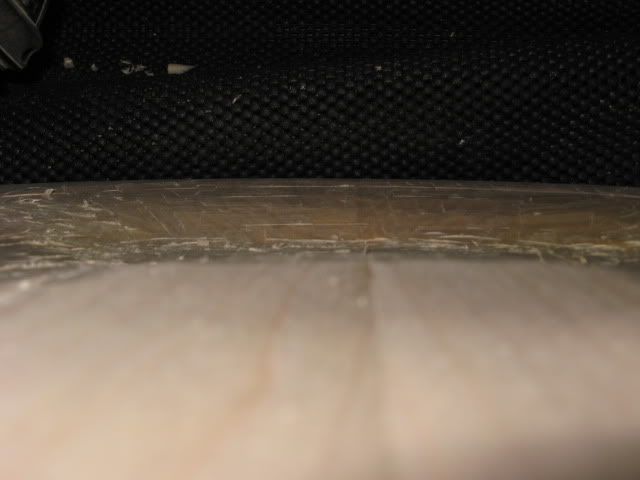 I then put a 40 grit paper in my ROS and started smoothing out the chisel marks. 40 grit certainly removes stock very quickly. Then I used a 60, 120, and foam sanding pad.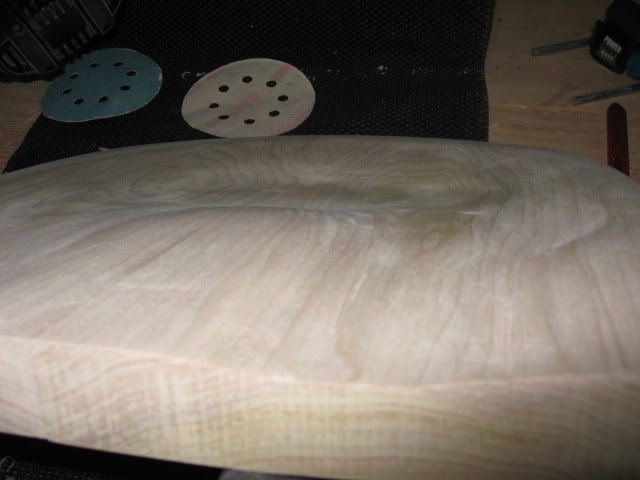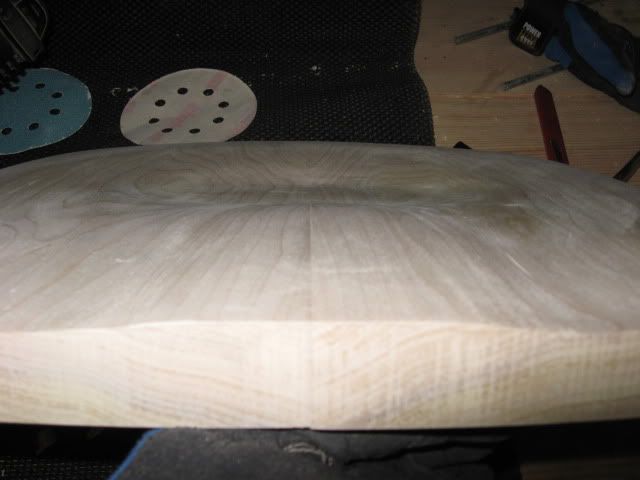 I then rounded over the edges of the seat. Looks pretty good to me. I'm happy with it.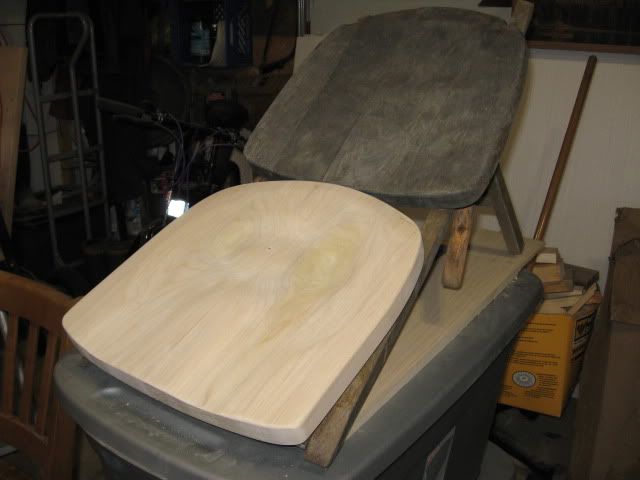 -- BLOG - http://www.colorfulcanary.com/search/label/Zuki
---