Now that the seat is all set up its time to form it. I placed the old seat right over the new one as a template.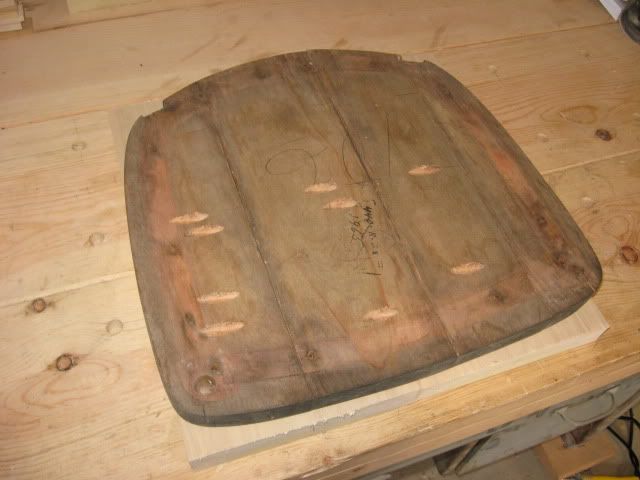 I then sanded the edges with the ROS with various grits (40, 80, 120) to get it smooth. Using the original seat for measurements I marked out where the seat is to be scooped. The arrows indicate the direction of the slope.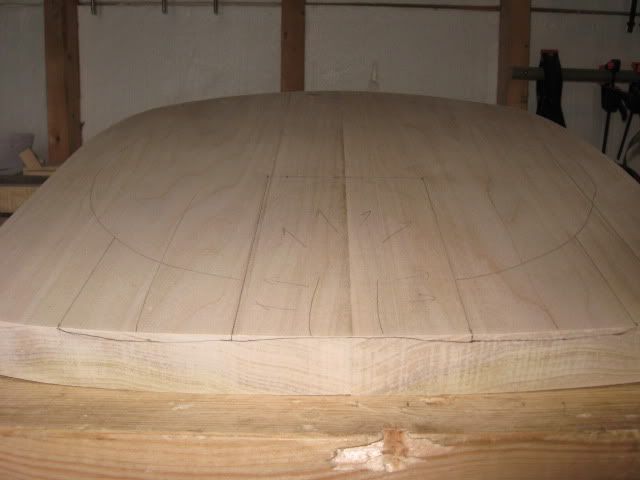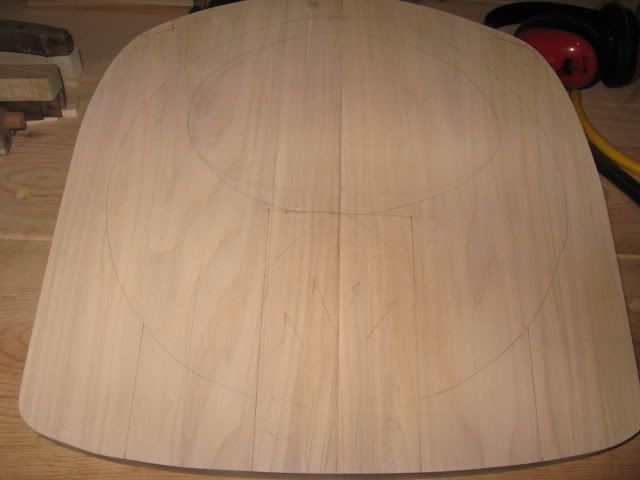 I do not have a "seat scooper" so I will be using a plunge router making numerous deepening passes and chisels to make the rough shape of the seat. Then I will use sandpaper to smooth everything out.
-- BLOG - http://www.colorfulcanary.com/search/label/Zuki
---