I did a little work on the seat today. I rough cut the wood to length. It is 1 7/8 thick and the seat on the
original is 1 ¼.
I did the initial cutting with the TS slowing inching the blade taking deeper and deeper cuts until I got to the maximum depth. Then over to the BS to get rid of the remaining section holding the two pieces together.
While using the BS the blade kissed my finger . . . well a little more than kiss. I am so very happy that I had my gloves on as the damage would have been much worse. It is a very deep cut just above my knuckle. Here it is after DW did some bandaging up. I now have a splint (actually a short piece of dowel) taped to the underside to restrict movement. DW says I should go for stitches . . . I don't think its that bad.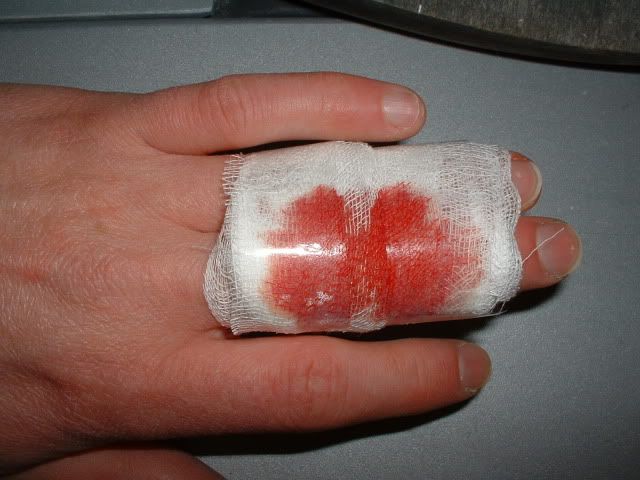 The BS blade never even cut through the glove. Look at the third finger from the top. For some reason the BS has had something against me lately . . . I gotta have a chat with it to see what is wrong.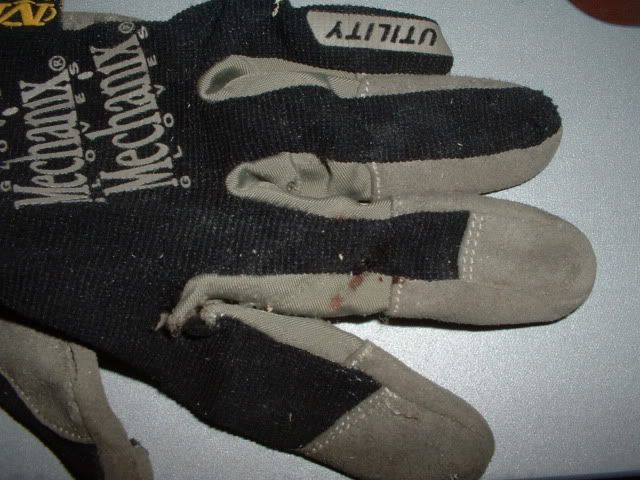 After I got bandaged up I wanted to do a little more work in the seat. There was a strip of wood on the seat sections left over from the difference in the TS blade width and the BS blade width. I used my el cheapo mastercraft plane to remove it. A quick one-handed sanding and we have a seat blank.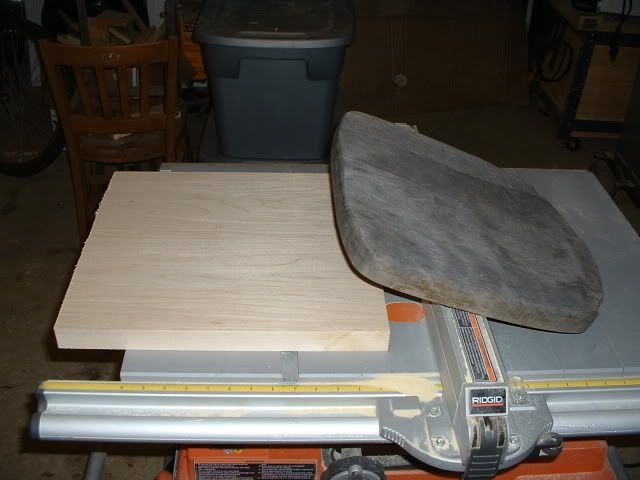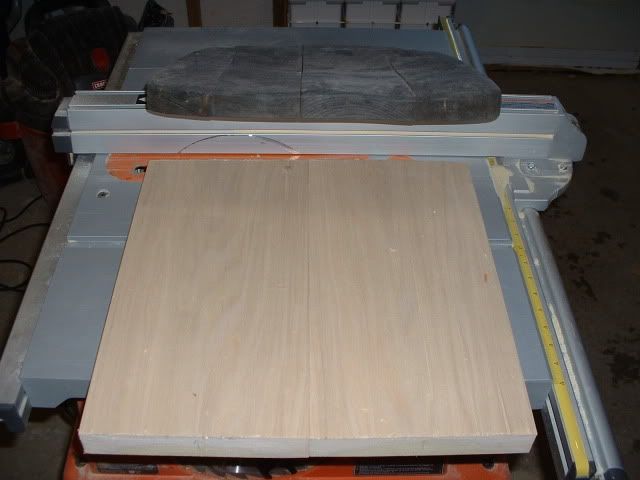 -- BLOG - http://www.colorfulcanary.com/search/label/Zuki
---