Spent a couple of hours in the shop today. I sketched out some of the parts of the chair -parts that go under the seat and attach to the legs . . . aprons I guess. These attach in a different way than I am used to. I will cover that later.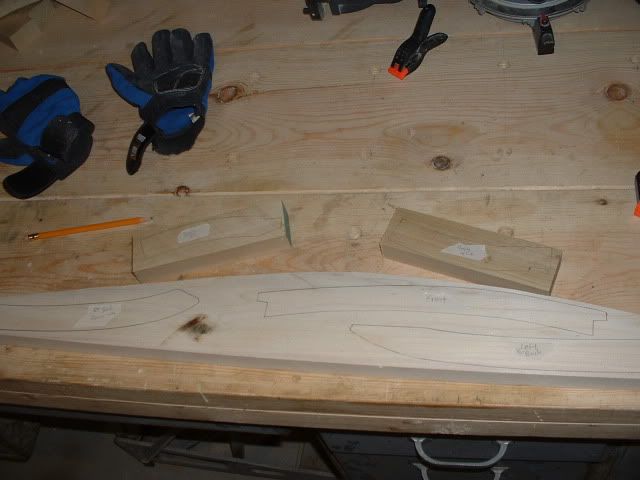 I used the BS (no trance this time) to cut them out. Normally when using the BS I cut the pieces about 1/16 larger and then use a template (made from the original part) and my template bit on the router table to get the part to its appropriate size. I was always a little nervous of my BS skills and keeping the blade cutting along the line.
This time I cut pretty much on the line and then used a drum sander mounted in the drill press to remove the BS marks. It worked quite well. However, I did use the leg template and the router table to make the back legs.
Here I have the parts I made and the two legs clamped together . . . I gonna sand the edges to ensure that they are mirrors of one another.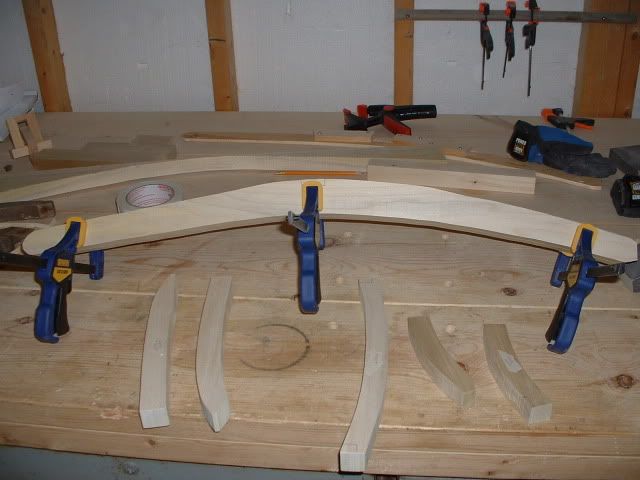 -- BLOG - http://www.colorfulcanary.com/search/label/Zuki
---