I cut all my blanks a few days ago using my stupid jig.
DW selected these three styles from options that we found on-line. I cut the templates from plastic water bottles that cannot be recycled.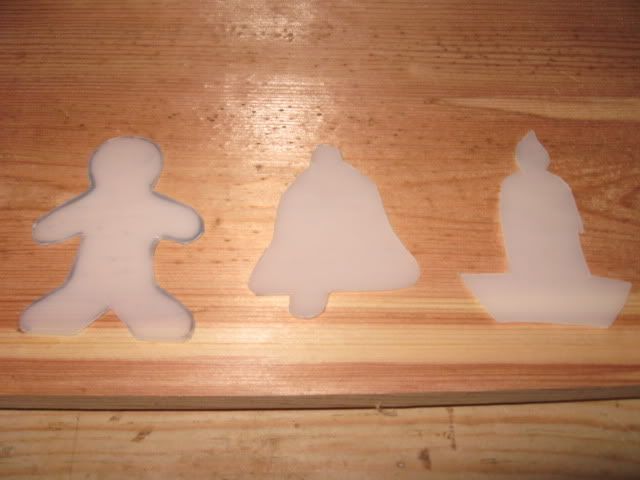 DW assisted me in tracing out the blanks. Here are 30 to be cut out.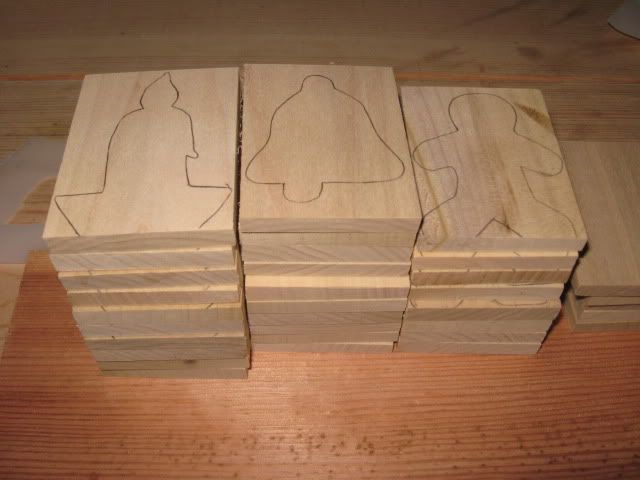 I spent quite a bit of time at the scroll saw. I have played with this tool on and off the last couple of years, however it was not until today that I finally got the nack of working with it. After cutting two blanks standing up I had to find something to sit on. I do not have a stool so I improvised and turned the garbage can upside down.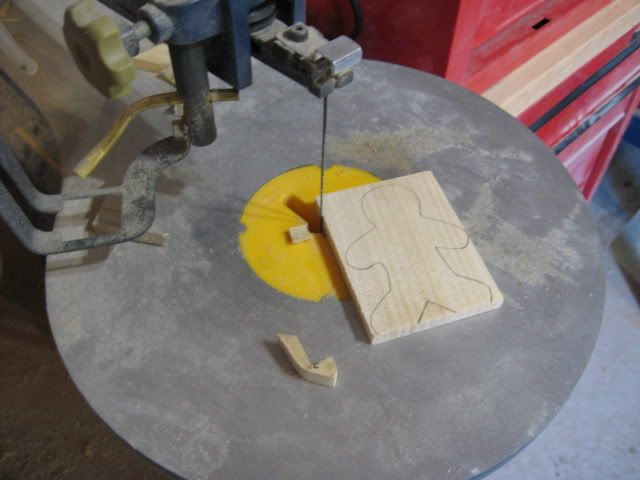 Sample of three ornaments.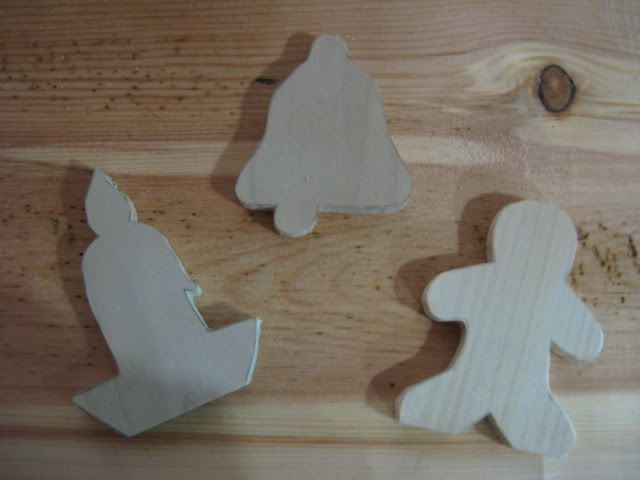 Some time later . . ..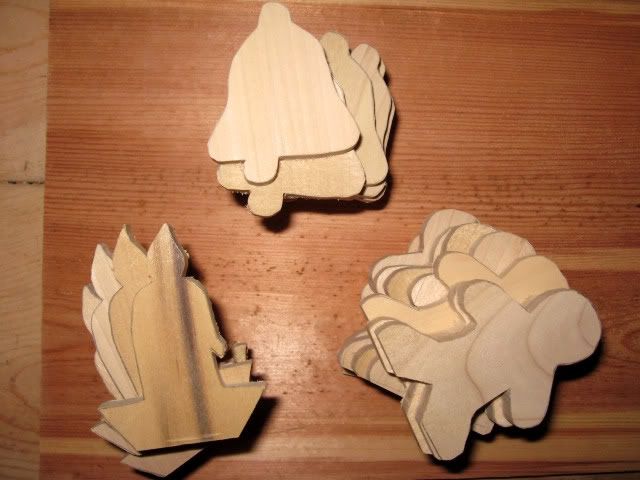 Next is some sanding, drilling a few holes and stringing them for hanging.
-- BLOG - http://www.colorfulcanary.com/search/label/Zuki
---