This morning DW told me that she was heading to her mother's around noon. So I had a deadline for my most recent client.
Two sides attached.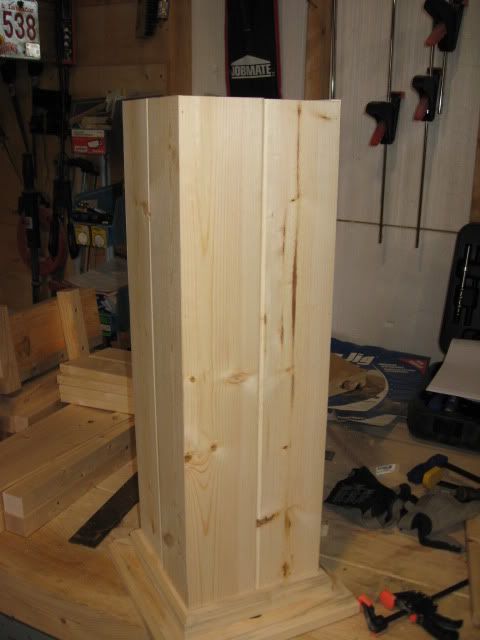 View of the inside. When I got to this point I though . . . "I wonder if those arrows will show when I'm finished."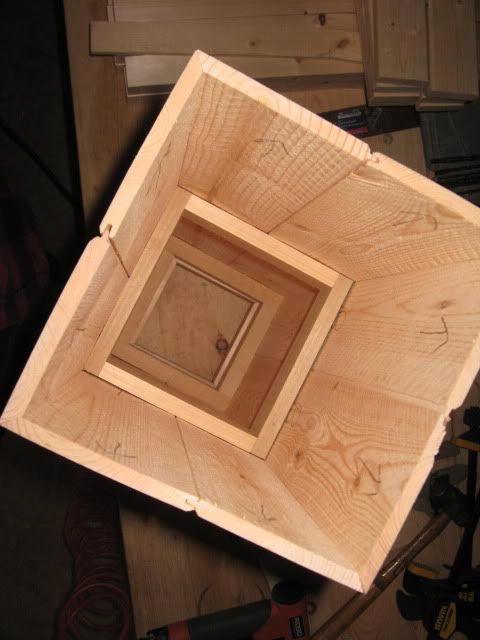 This it the top made from a piece of 1×4 D4S pine. It was ripped, a groove cut along the inside edge for it to fit over the top and a 45 on the outside edge to make it match the base(s).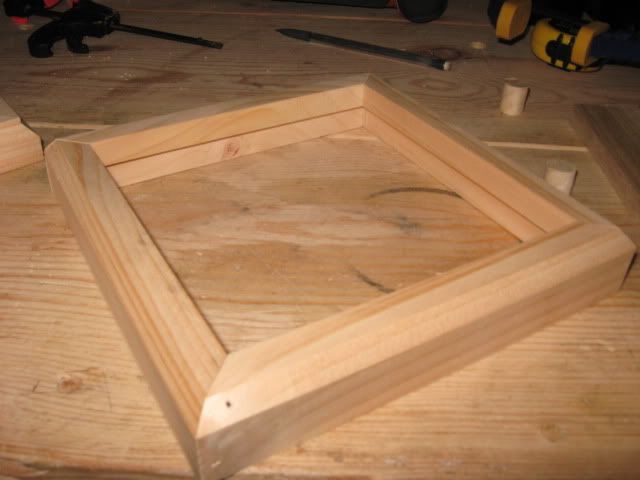 It was at this point in time that DW poked her head in the shop. She started rooting around in my scrap\cut-off bin and found and found a length of beading that I made several years ago. She thought it would look nice along the bottom.
Here are various pics of the finished product. DW has a much better eye than I do when it comes to pictures so she dragged the vase outside.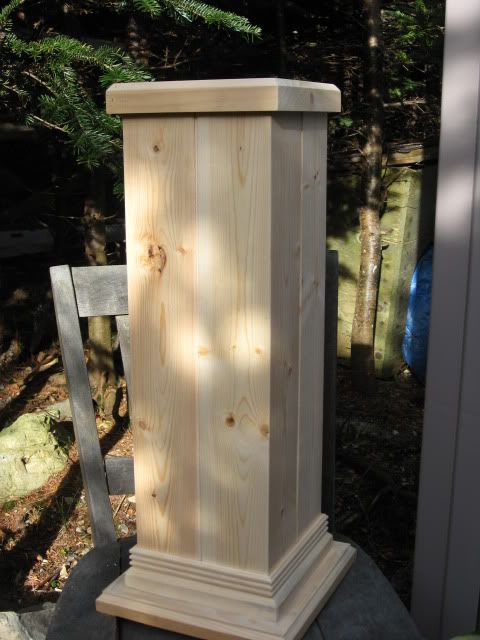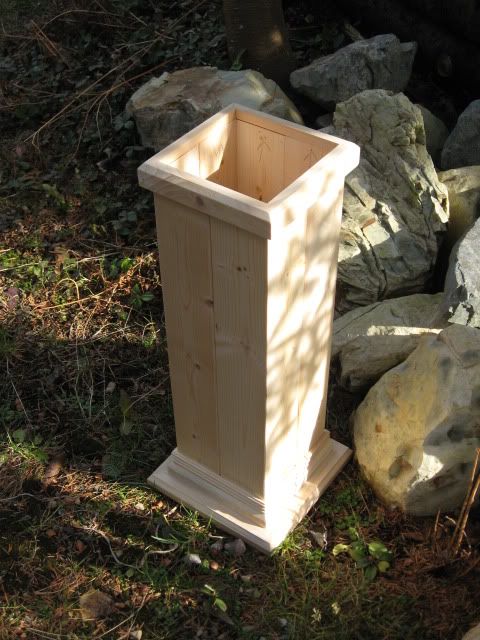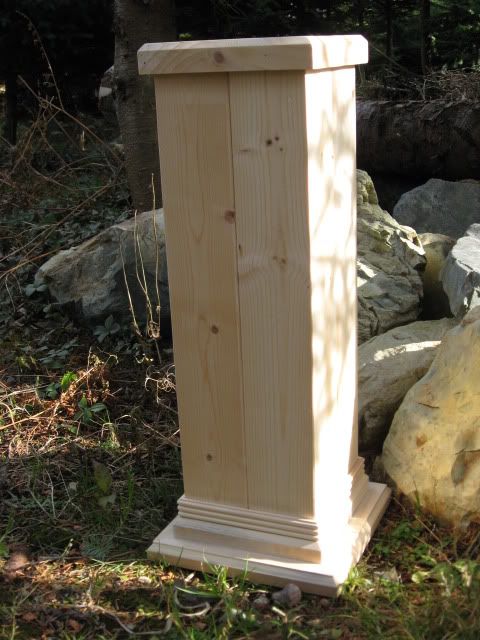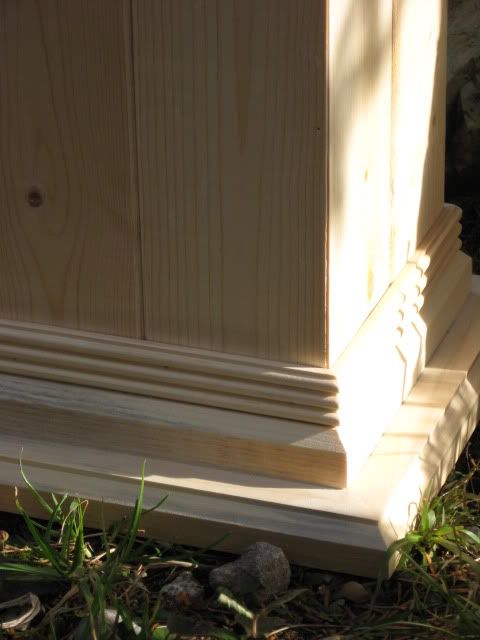 Unfortunately you can see the arrows . . . however when it is full of dried flowers they will be invisible. The MIL is going to stain it to match her other furniture.
It was a fun little project that cost me nothing as it was made from scraps. The MIL called and thanked me and said it was nice and it was what she was looking for.
END BLOG
-- BLOG - http://www.colorfulcanary.com/search/label/Zuki
---