A beautiful day today. Sunny and 5 degrees. A great day for in the shop.
I ripped the band sawn pine into 1 5/8 strips to use as the vase base. I wanted mitred corners so I broke out the mitre saw, set the angle to 45, set up a stop block and started cutting. When I had them cut I laid them together on the bench . . . the angle was not 45 . . . it was less and it left me with a fair gap in one corner. I was not impressed.
At this point in time DW needed some crushed stone and topsoil moved. The physicial exercise calmed my nerves.
When I went back I did some fooling around with the saw and got it cutting on 45s. I managed to save the first pieces by using them for the top of the base plate.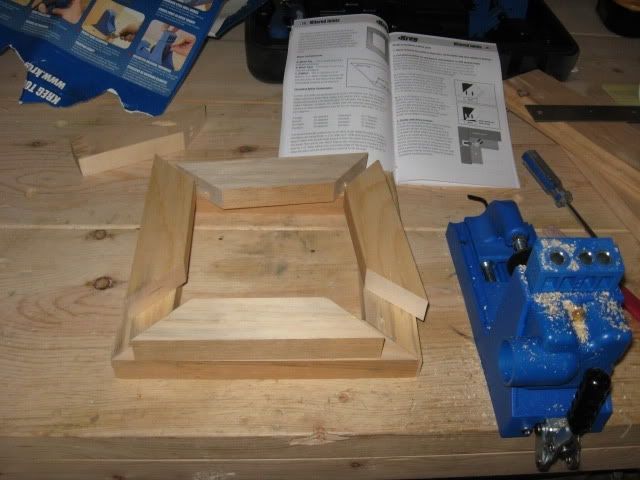 After using my Kreg to hold the "frames" together I popped a 45 ¼ bit in the router and took a bit off each frame. I then screwed the frames together to make the base.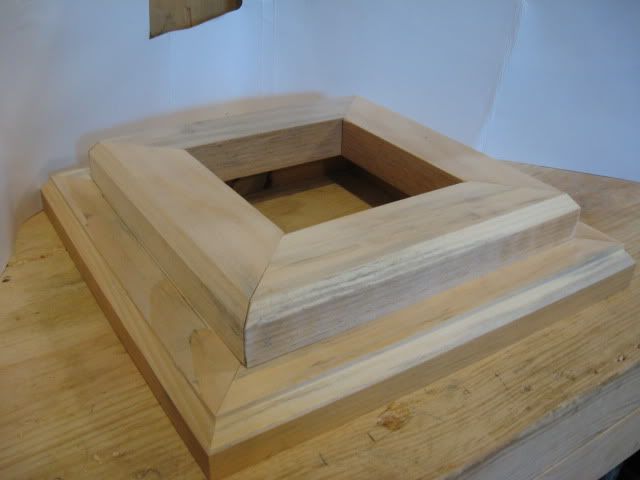 I then attached some poplar to the base so that I could attach the sides of the vase.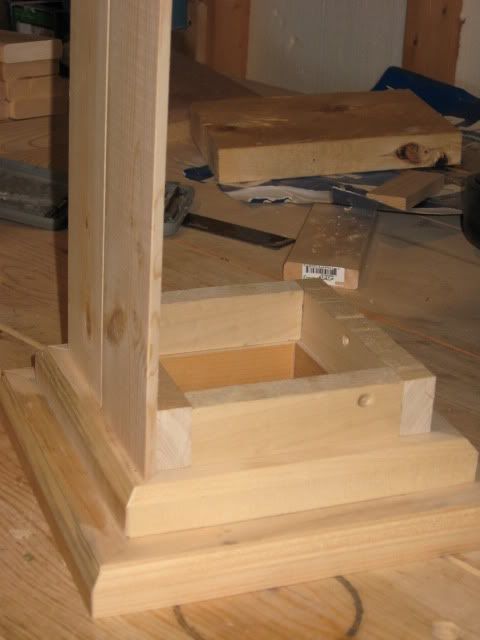 A test fit of 2 sides
-- BLOG - http://www.colorfulcanary.com/search/label/Zuki
---