The other day DW said that her mother was looking for a vase to put some tall dried flowers. It had to be 22" – 24" high and 6"-8" square. MIL could not find one any where so DW asked me to make one from scraps.
I scanned the shop and found the following:
- 10 piece of ¼ pine panelling
- some 1×4 band sawed pine
- a quantity of short 1×4 D4S pine
- some ¾ poplar
The only plans I had are the ones in my head. It gonna be one of those projects that you build as you go. I like those types when they are not all that complicated.
Here are the majority of the scraps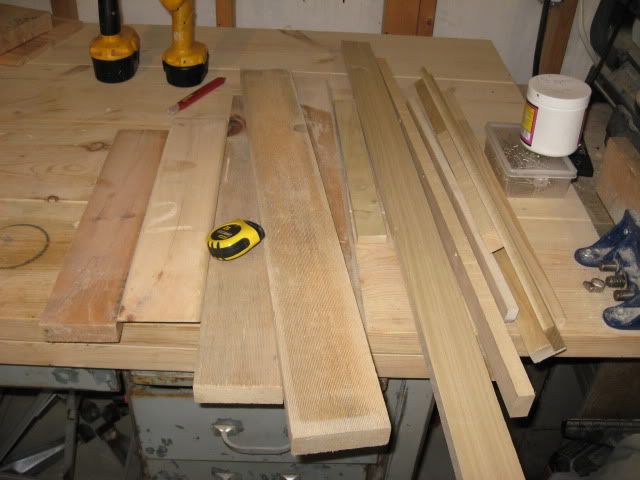 Here is the pine paneling. I cut them to 22 ¾. Why 22 ¾ . . . the shortest was 22 5/8 and I wanted to square them all up.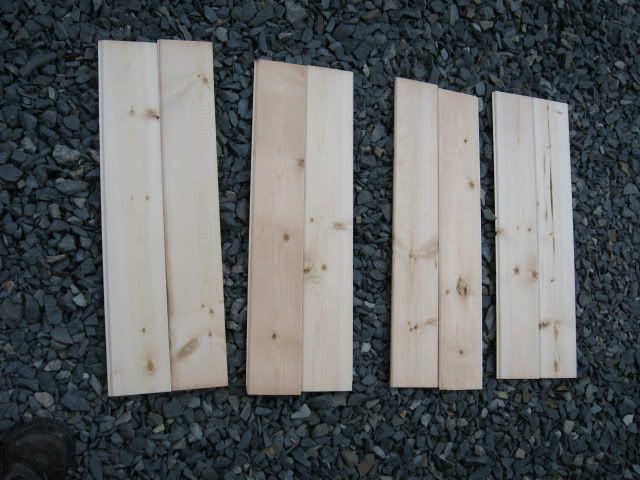 Band sawn pine prior to planing.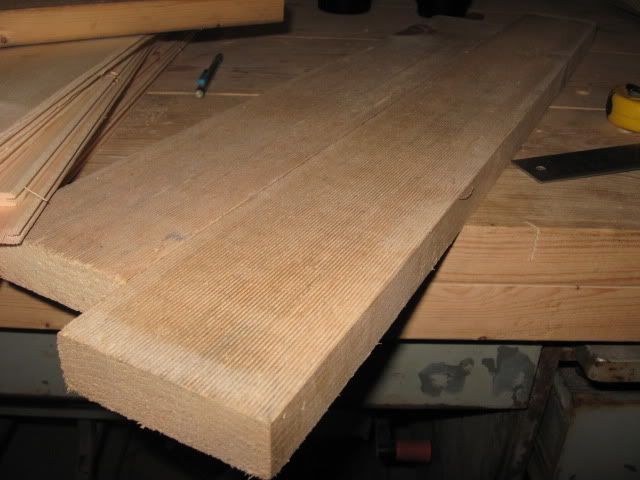 Tools I used today. I finally put my mitre saw on the Bosch TS stand that I picked up for a song. Its super manoeuvrable.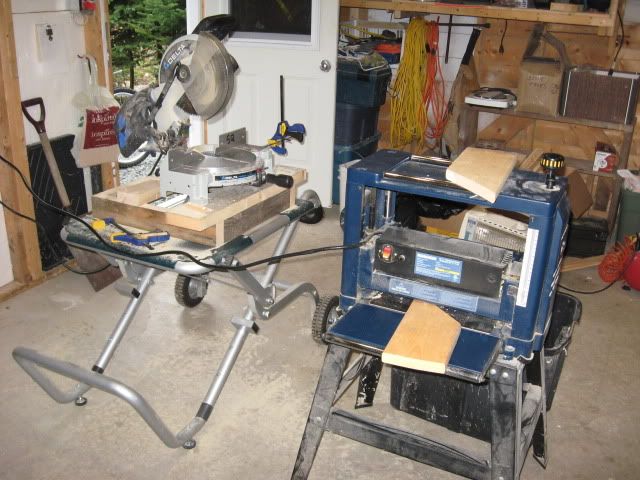 I mitered the pine paneling. I hope the TS is accurate.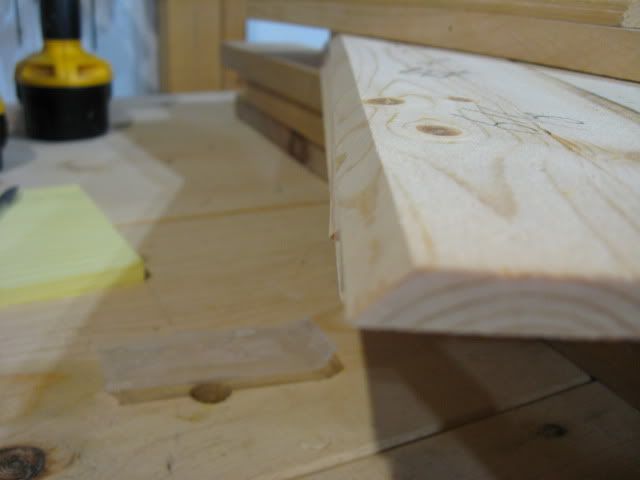 Pile of scraps getting smaller.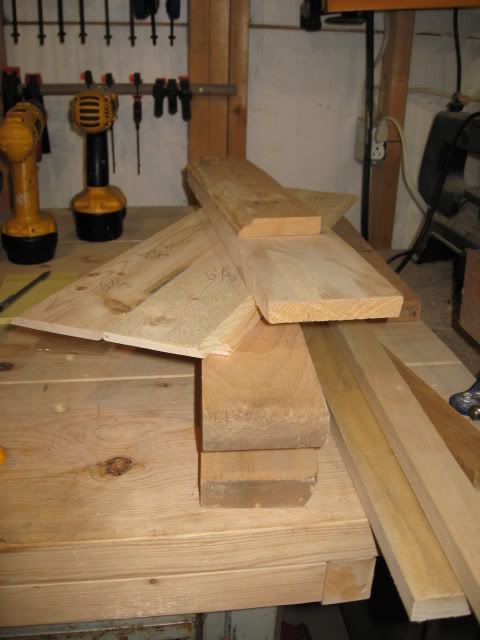 -- BLOG - http://www.colorfulcanary.com/search/label/Zuki
---