A couple of years ago I built a table and chair set for a friend's two little girls. Well since then they had a little boy and the "Lil Guy" needs a chair. I poked around the shop to try and find the drawings for the set so that I could get some measurements. I found something that looked like kids chairs so off I went.
The previous set of chairs had a straight back, but this set I wanted a little rake. So I made this template from some packaged pine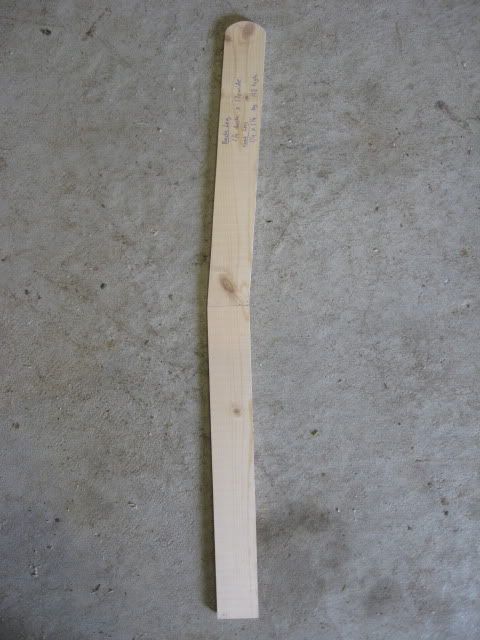 I planed down some scrap spruce I had laying around to 1 ¼ for the front legs.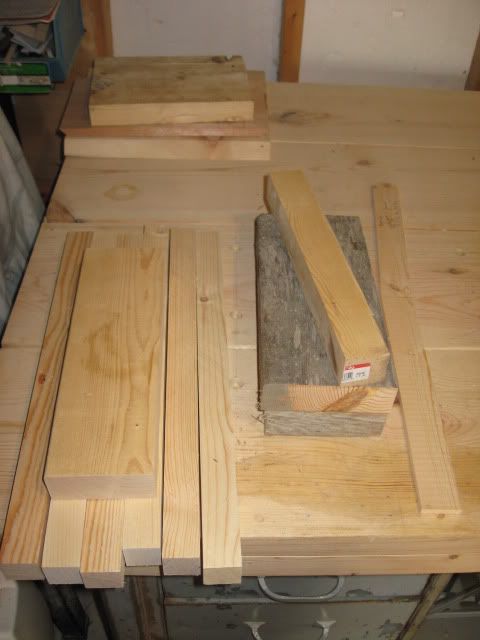 Here is the 2×6x8 for the back legs and a couple of pieces of 1×3 strapping for the aprons and back rails.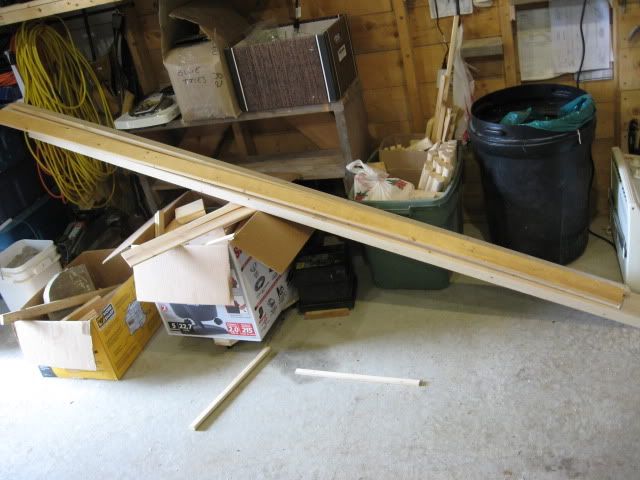 I milled the 2×6 to 1 ¼ and cut to rough length. Here I am marking out the back legs.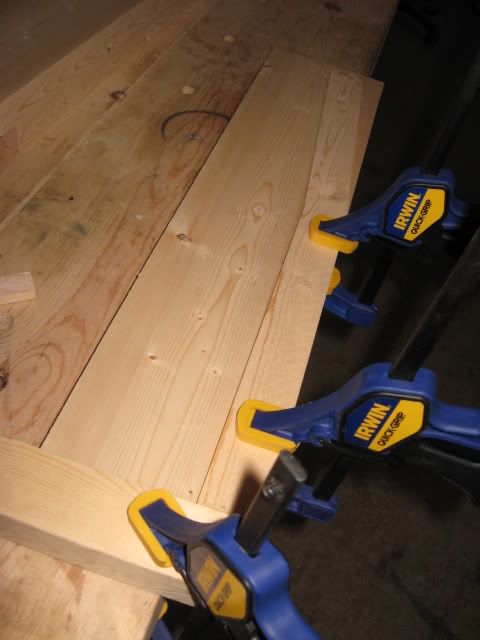 Rough cut on the ole bandsaw.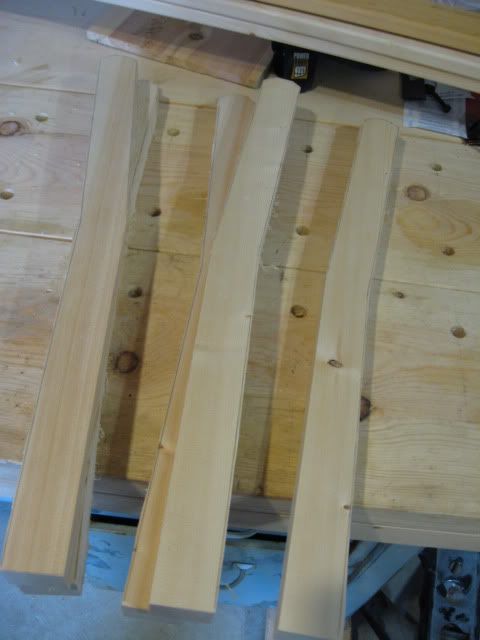 Getting ready with the template bit for final leg shaping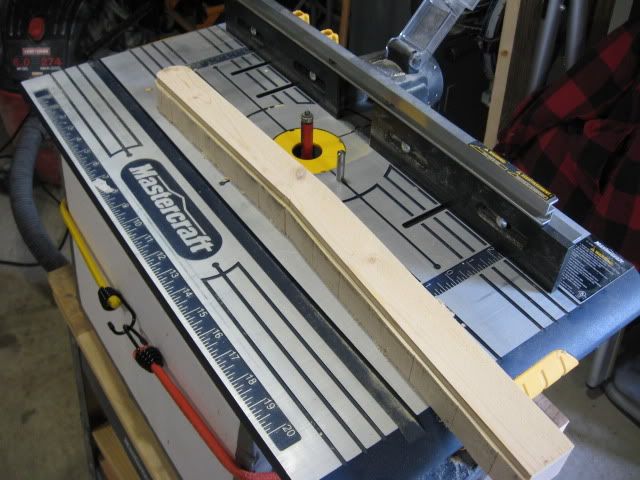 -- BLOG - http://www.colorfulcanary.com/search/label/Zuki
---