Its Saturday morning. It was forecasting for rain (which we desperately need) but it changed and we were to only get showers. So its out at the deck I go.
Here I am admiring the railing. :-)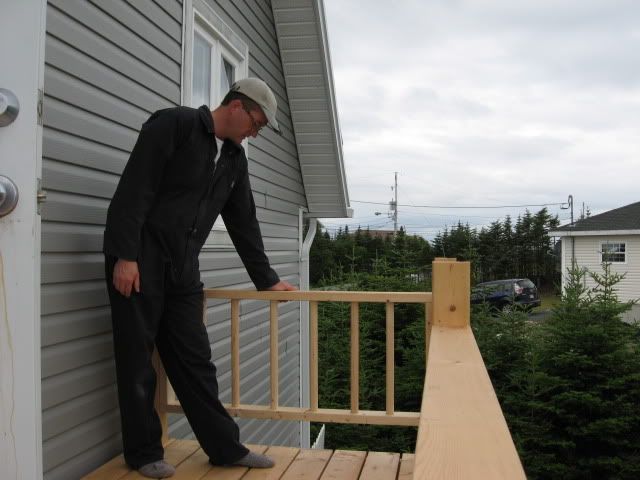 Four of the five pieces up.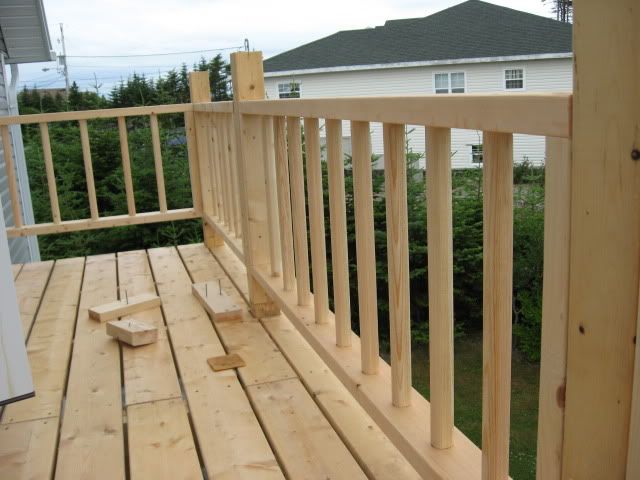 This is the 5th piece.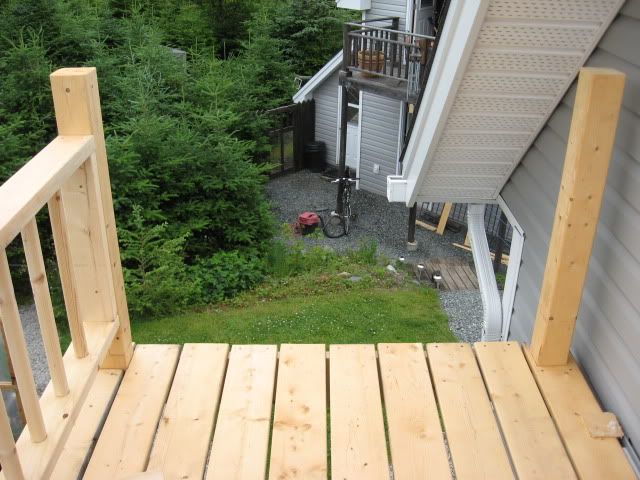 I hoisted each one up using my handy-dandy tie down straps.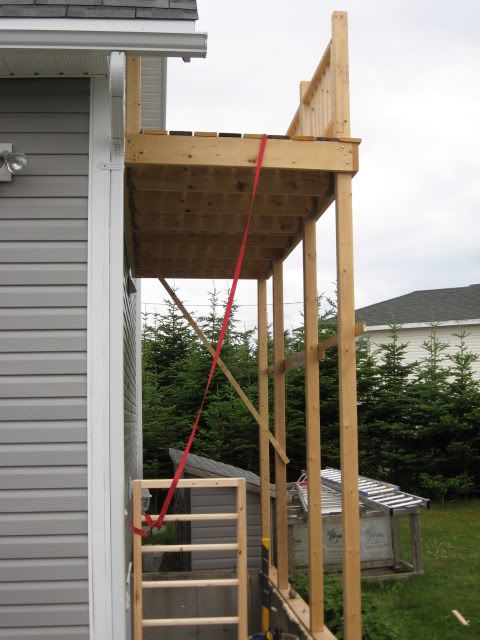 I tapped these blocks in place to ensure that all railings were a uniform distance from the flooring.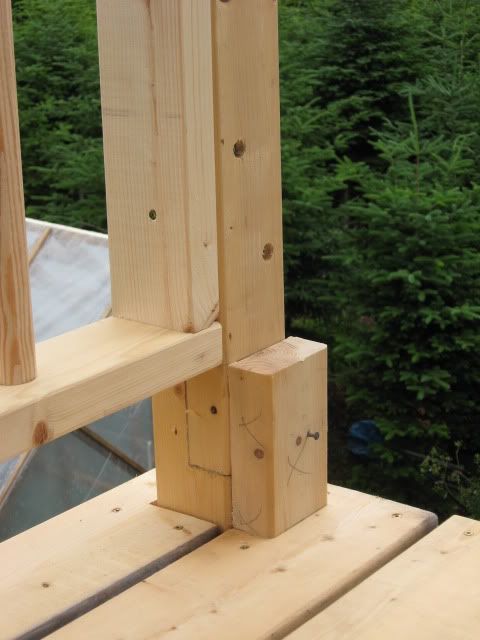 Then it was off to the bracing. I removed the strapping and put in its place a 2×4x14. Got it at HD and it was relatively straight. Those little Irwin clamps kept it in place while I shimmied along with the ladder and level and screws. Once held in place I lagged the brace. I must say I love those clamps . . . 4 for $20 at HD. Much better than the el cheapo ones hanging on my wall. These puppies will actually hold some tension.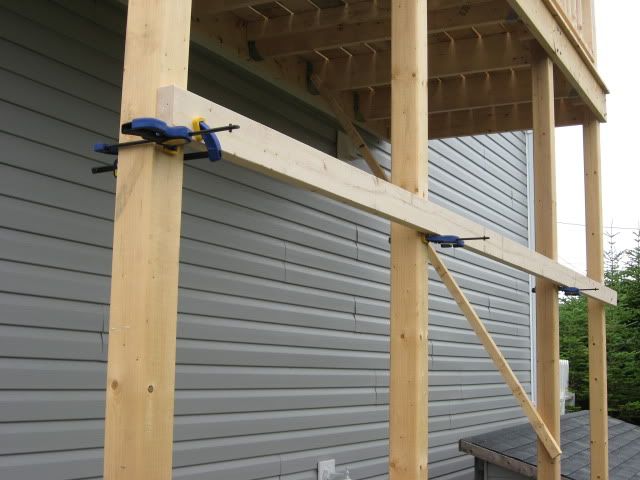 Then it stated to rain . . . pretty heavy. I went in for a bit of lunch and ran back outside during a reprieve and snapped this progress pic. I am not finished with the railing nor the bracing. Gonna be tomorrow most likely.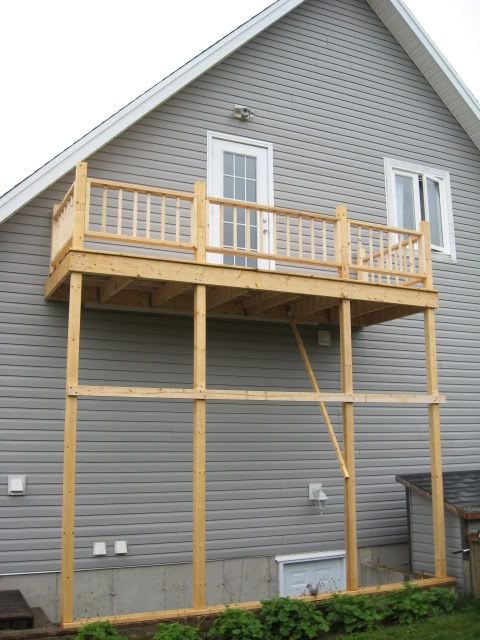 -- BLOG - http://www.colorfulcanary.com/search/label/Zuki
---