Here are one or two pictures of the dovetail joints that hold the two inner trays together. It's years since I did hand-cut dovetails (1962 to be precise – last year of high school!). But a challenge is a challenge. They were too tiny to worry about measuring angles, especially with my vari-focal specs, so I did them by eye. I 'nailed' the partition with tiny pegs cut from the bog oak, hammered into pre-drilled holes. It seemed to work pretty well.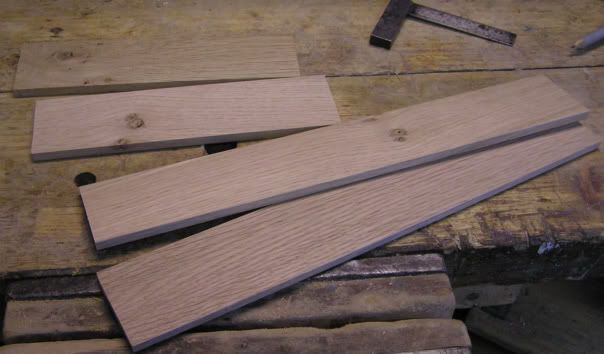 Just a close up of part of the lid after oiling:
And finally , a view of the finished article when, at last today there was a bit of brightness in the sky.

The finished box is here
Thank you for taking the time to read my blog – Stewart.
-- Res severa verum gaudium - True pleasure is a serious business. http://www.folksy.com/shops/TreeGems
---