I have a love affair with wooden hinges and this challenge gave me the opportunity to go one step further with them. (It started some years ago when I came across the work of the late Tim Stead – in my opinion, a genius.) Accurately drilling the hinge pin hole in such a hinge is never easy, and those I planned for this box are 9.5" long and therefore impossible to drill. The following is an attempt to show how I overcame this bit of the challenge.
The first shot shows the oak blanks that were my starting point, along with my rough sketches done by the fireside the previous evening.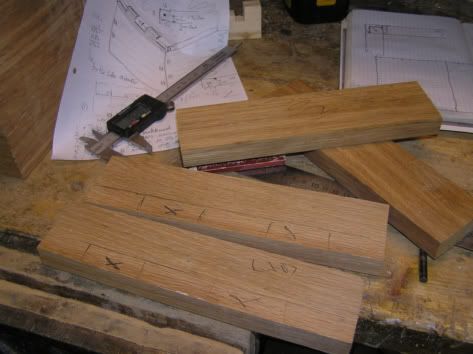 I used the box-joint jig that I 'stole' from Lumberjock Bob#2 to make the first cuts: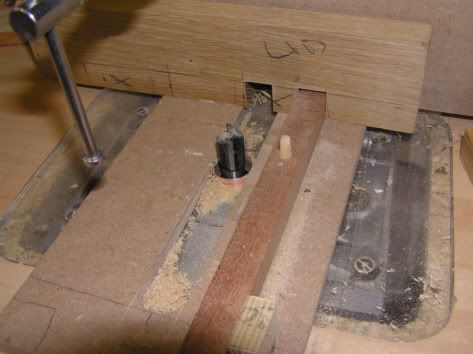 Then cut out the intermediate pieces on the small bandsaw:

Eventually, this was the result:
This was the clever bit (I thought)
After many calculations and sketches, I routed, at the appropriate depth and distance from the edge, a 3mm slot to take a cast-off knitting needle (!) hinge-pin. Knitting needles, typically plastic coated metal, are available in a range of sizes in .25mm increments. I have a good supply from my wife; a keen knitter.
Some rounding off, -

..and filling of the gaps –
…resulting in –
Then, carefully trimming to my required size –
So, after an intensive day's work / pleasure, I have, in effect, drilled two holes. I must be barmy as we say in Yorkshire!
The finished box is here
-- Res severa verum gaudium - True pleasure is a serious business. http://www.folksy.com/shops/TreeGems
---