I'd been living with this board of burr / burl or pippy oak in the workshop for five or six years and must have picked it up and put it back down at least a hundred times (approx!).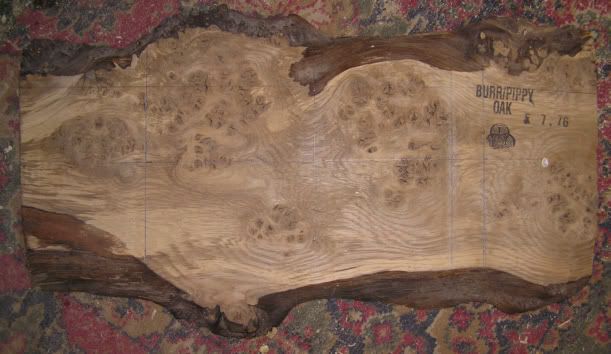 I have done quite a few boxes in the past with lids something like this: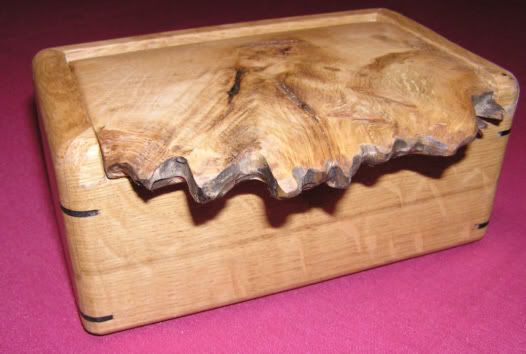 but I always intended that this piece would be used in a different way, and for something a little bit special. Though I've made many boxes, I have never thought of doing one for me, so this challenge presents an opportunity. The idea is that it will house one or two of my little collections, or 'accumulations'. I have in mind my vintage watches, bits of 'man-jewellery', cigarette / trade cards and various other priceless (?) boy-clutter.
Here are the box components being dimensioned and glued up. Again oak, but these are in brown oak and show in places the medullary rays typical of quarter sawing.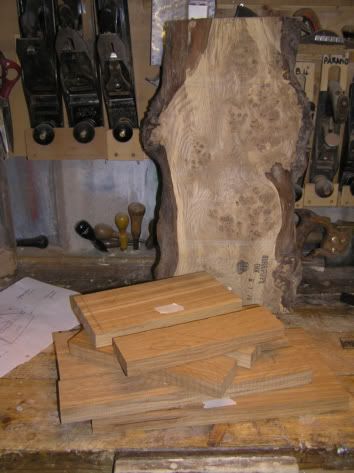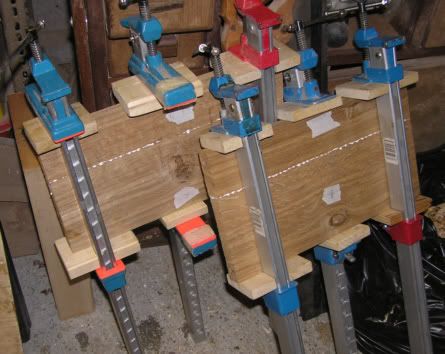 The third 'flavour' of oak, in fact my last scraps until I source some more, is bog oak. Although often fraught with problem cracks and defects, it does provide an interesting contrast.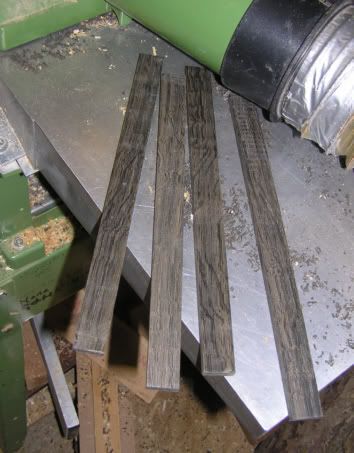 My design has led me to a conflict of grain direction here, but I've glued and screwed the bog oak strips to the burr oak pieces using slotted screw holes to allow for movement between the two.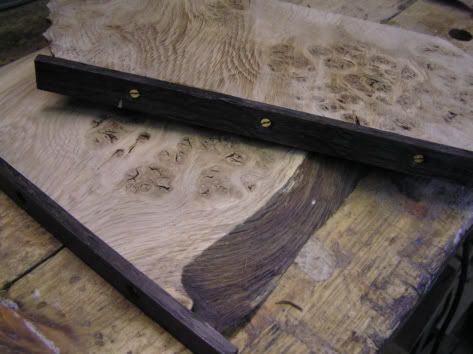 And, finally for this part of the blog, here is the box in its cramps. I chose to joint the corners using the mitre lock joint cutter in the router table, although since I last used it, I'd forgotten how to set the thing up & had to resort to trial and error!
A long way to go yet…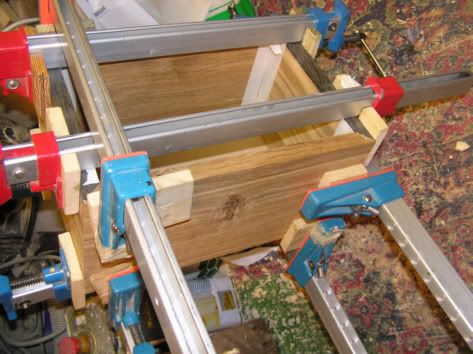 "
The finished box is here
-- Res severa verum gaudium - True pleasure is a serious business. http://www.folksy.com/shops/TreeGems
---