click the marker to see the address
well approx 6 years of making this 25'x45' area is my woodshop and how it is coming. as with any shop so much is still being improved. all of my big equipment is 220 except for the milling machine which is 3 phase. my dust collection is 6" main sch-40 pvc pipe. and yes it is grounded. :-) i like the pvc for being quiet compared to just regular metal duct work. i also like how it looks so much more pleasing to the eye. as u can see the whole shop is surrounded by peg board. The peg board is backed with 2" of foam and both are fastned in 4'x8' sections. The foam gives me a solid base to help support the pegboard when wheight is applied and allows to never leave anything permanent on my walls. i will keep things updated so please keep an eye out for my updated postings of the shop.
and please forgive me for some pics bigger than others, im still getting used to posting pictures.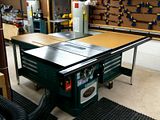 grizzlys 12" 5hp tablesaw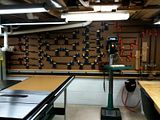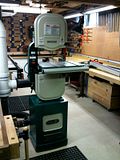 lil 14" extreme bandsaw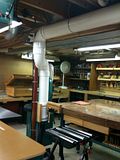 Dust collection galore!!!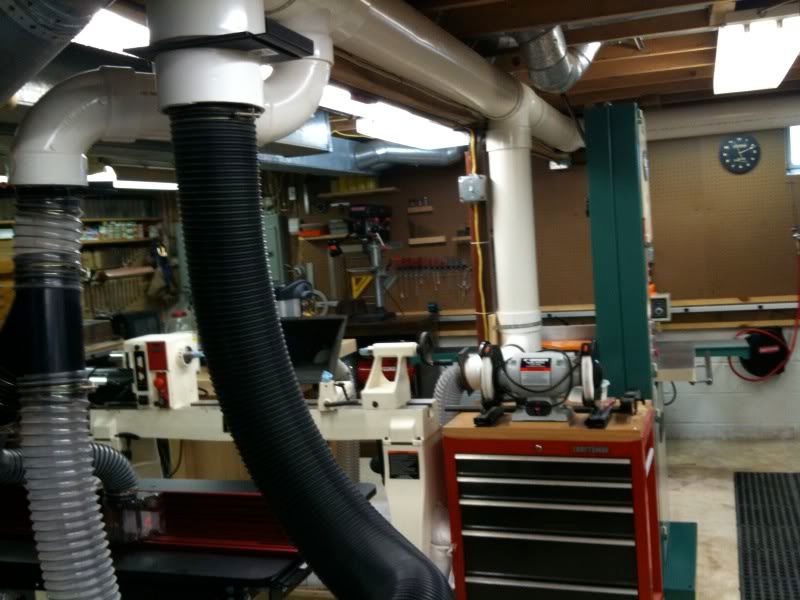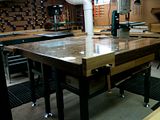 a creation useing two of grizzlys T10157 oak workbenches to create an eye catching hard oak island trimmed in black walnut. cant have enough bench space :)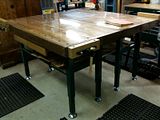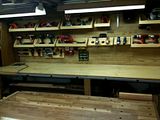 tool shelves. all of which are not permanent and can be virtually moved anywhere around the shop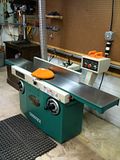 !http://i862.photobucket.com/albums/ab189/xtreme90photos/the%20shop/th_photo3-2.jpg


grizzlys 20" 5hp planer spiral cutterhead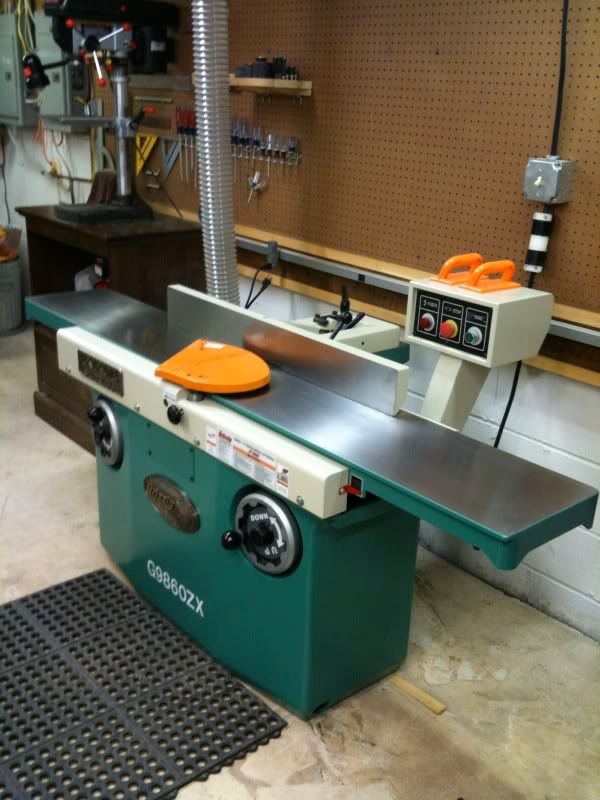 grizzlys 12" 3hp jointer spiral cutterhead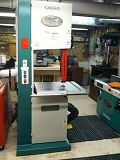 grizzlys 17" ultimate bandsaw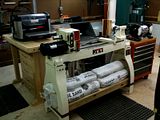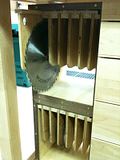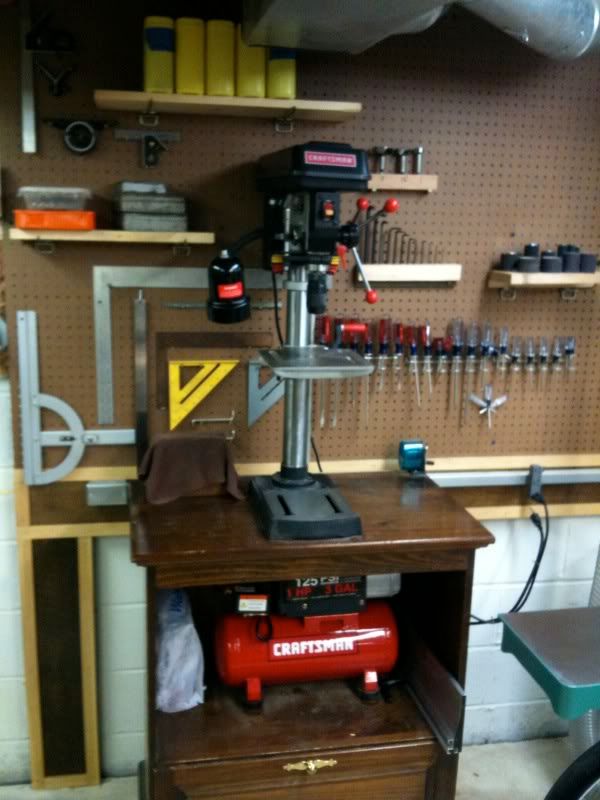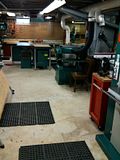 The mighty milling machine.
-- "I don't cut wood. I machine it!" G.M. The wood machinest
---