Last year I had the opportunity to drive from Missouri to California to visit my 92 year old Grandmother. It's always great to see her and visit the house that she and my Grandfather lived in my whole life. About 15 years ago my Grandfather passed away, and left behind a collection of unique tools in his garage that he had amassed over his lifetime. It was on this visit, last year, that I found an old saw hanging in a locker in the garage. I had no knowledge of hand saws at the time, but I could tell that this saw was special. My grandmother told me to keep it and use it for my woodworking at home. I spent some time researching the medallion and the etch on the blade and learned that it was a 28" 5 1/2 ppi Disston D8 from 1878-1888. I also discovered that the condition of this saw seemed to be exceptional. There was no rust on the blade, the handle didn't have any cracks or chips, and the etch was almost like new.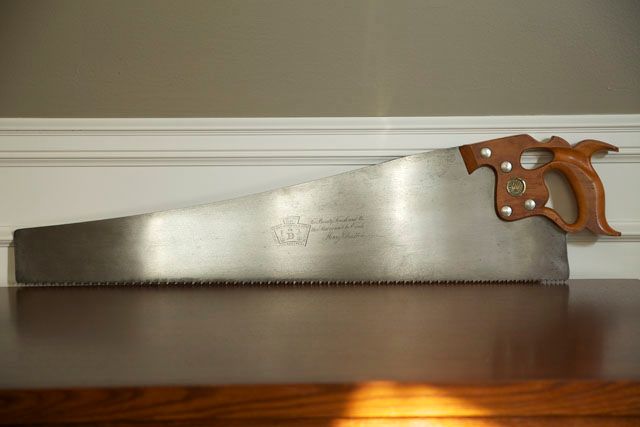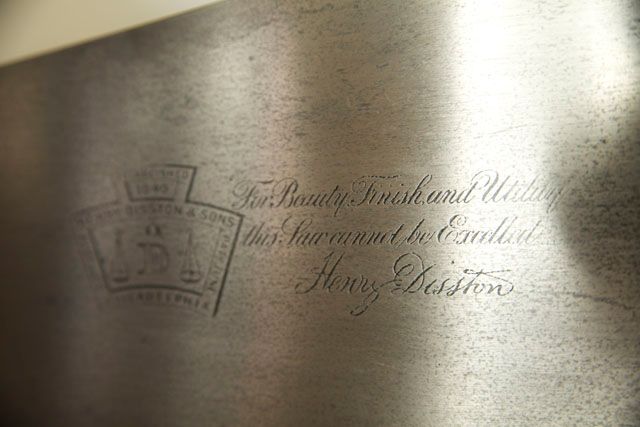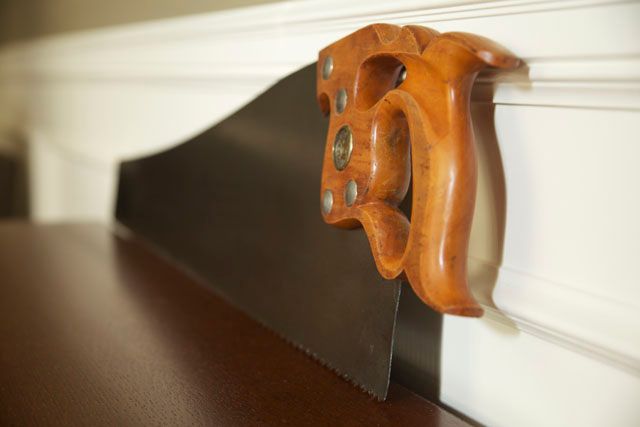 The more I researched the more excited and interested I became in old panel saws and back saws. I'd been using machine tools for most of my cutting, so this was a whole new world for me. I began reading as much as I could about Disston, Bishop, Simonds, and Atkins. I also started shopping for more saws. I started buying them at antique stores, estate sales, and on ebay. At first I'd buy anything that came along that was cheap, but I soon learned that some of those saws were cheap for a reason. I didn't know to look for things like kinks in the blade, or cracks in the tote, or broken horns, or heavy pitting. Now, I'm shopping with a slightly more educated eye, while still learning new things everyday. It's also been really fun to learn the process of restoring old saws that were in bad condition, and seeing the amazing results in the end.
A few months later my next big find was a pair of rust covered Disstons at an estate sale that I bought for $4.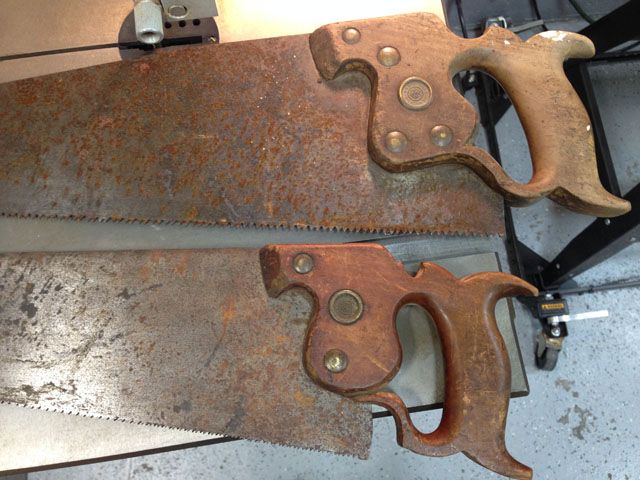 I couldn't tell what they were at the time, but the medallions indicated that they were from around 1900. Once I cleaned the rust off the blades I realized that one of them was a No. 77. The Disstonian Institute indicated that this saw was "very rare". It's always exciting to hear the word "rare"! On the blade it had that interesting etch that says "for mechanics not botchers", and it even still had the nib!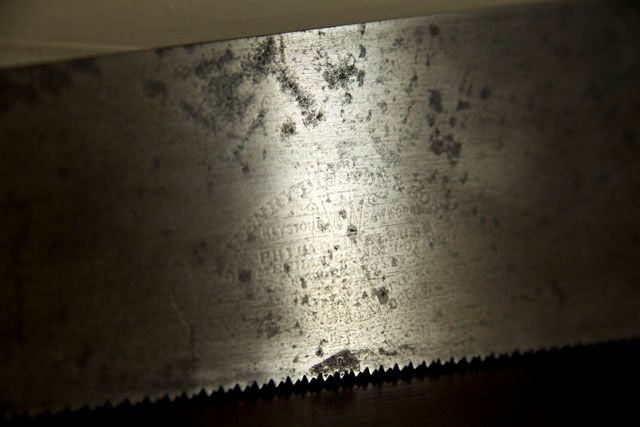 The blade had some pitting and one of the horns was chipped but that was no big deal to me. Overall it's a good user, and knowing these are hard to find makes it even more interesting to me.
The next logical step for me was to build a saw till. I bought some cedar for the side panels and tote rest, and a cypress plank for the back.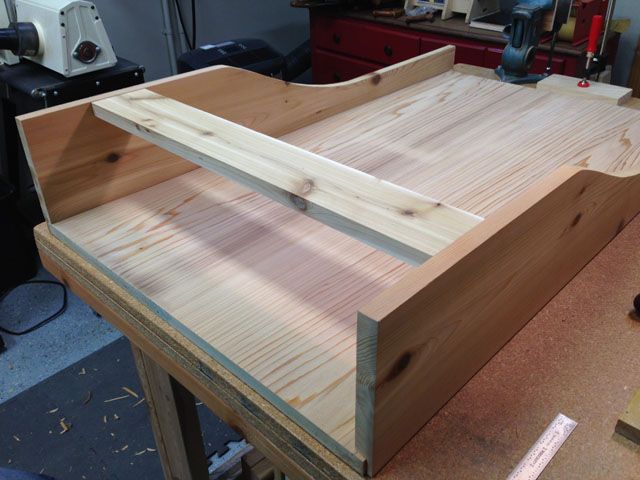 I made my first attempt at dovetailing, as well as rabbet and mortise and tenon joints.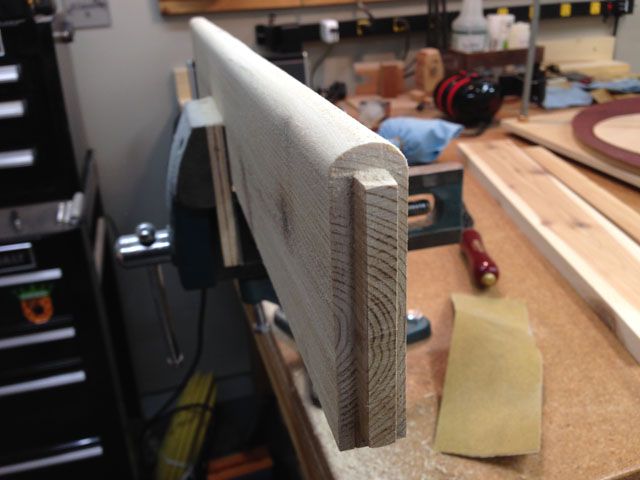 Once it was assembled I added a cherry stain and a few coats of lacquer.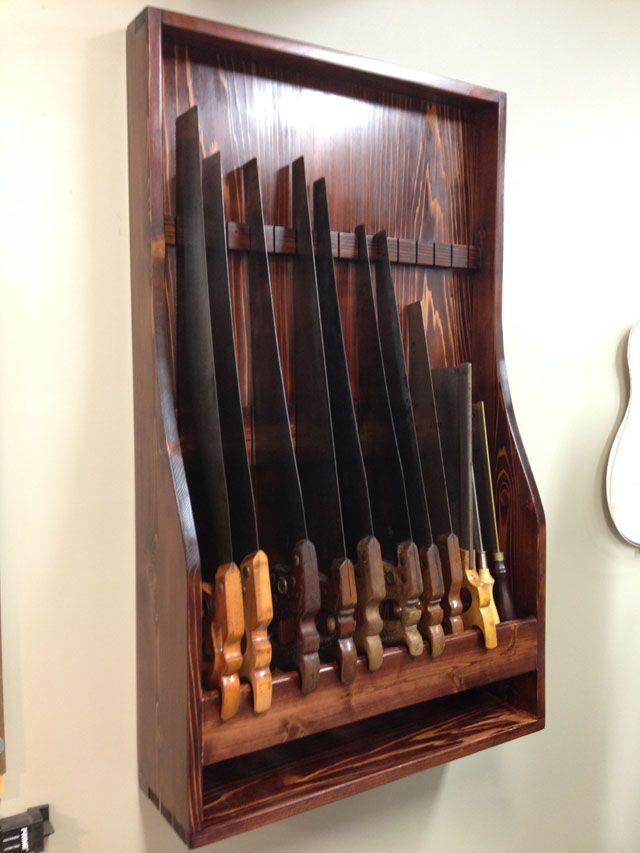 Overall I'm happy with how the saw till turned out, and I'm excited to put my saw collection to work on more projects.
-- Michael, http://www.bozemanguitars.com
---