This past weekend, I was giving my nephew a tour of the old boathouse at my parents' cottage. It occurred to me that it was interesting to see the very rustic construction techniques used, so I began snapping pictures, thinking I'd discuss them here a little bit.
In the process, I stumbled across a few things I hadn't seen in years and a few that I never noticed before.
Here are a couple of pictures of the inside construction, didn't think to show the outside, which is rather dilapidated now…and may well collapse one of these winters.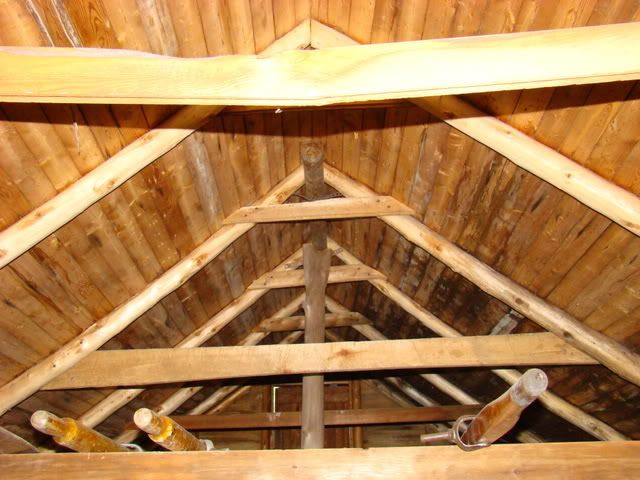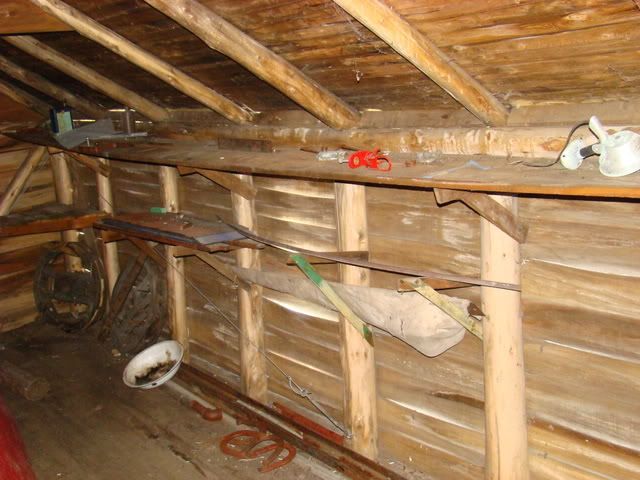 We're not sure when this building was built, but a rough estimate would be pre-WWII.
The boathouse sits out on stone and wooden cribs over the water. Boats were pulled in and out through the doors in the first picture and used this roller.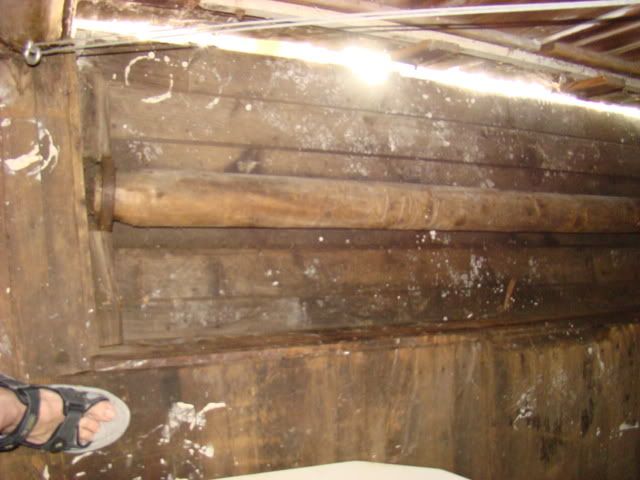 As a kid, I remember trying to use an old grinding wheel to sharpen a hatchet, so I went looking for it as well and found not only the hand cranked wheel, but another that has a pulley system attached to it.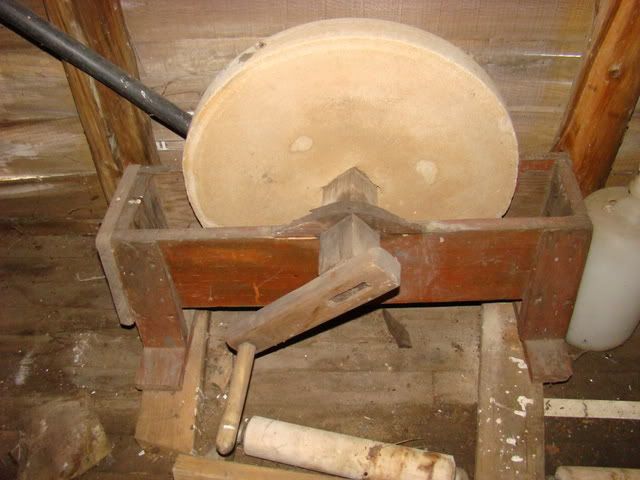 These may well make their way back home to my shop if I can work out a way to actually use them….I certainly don't need more big heavy 'stuff' to fill space my workshop.
To my great delight, I stumbled across a pair of old wooden wheels and an old toolbox as well that I had never noticed before. These might migrate back to my workshop as decoration on the walls someday. The system of building up the wheels is pretty intricate and clever. I may well spend some time investigating these in more depth.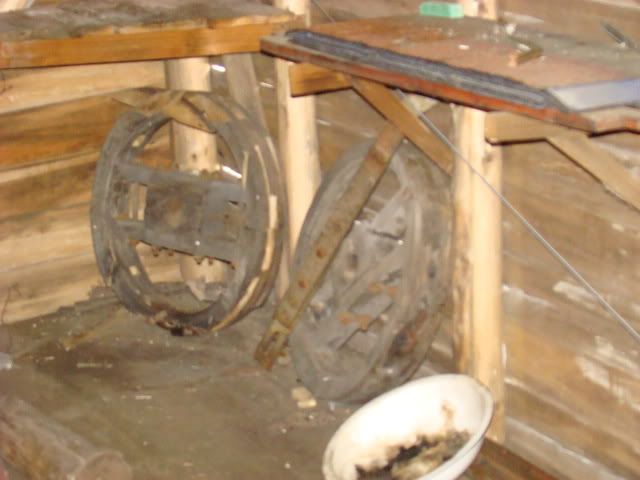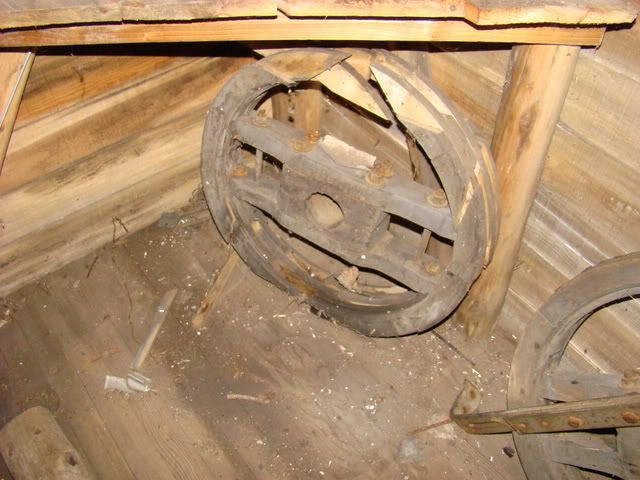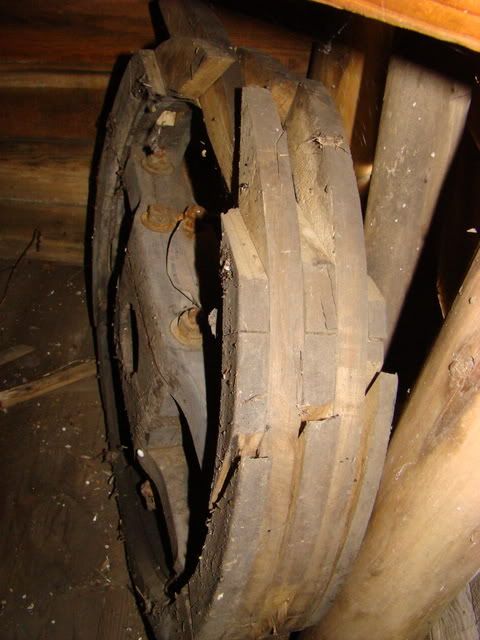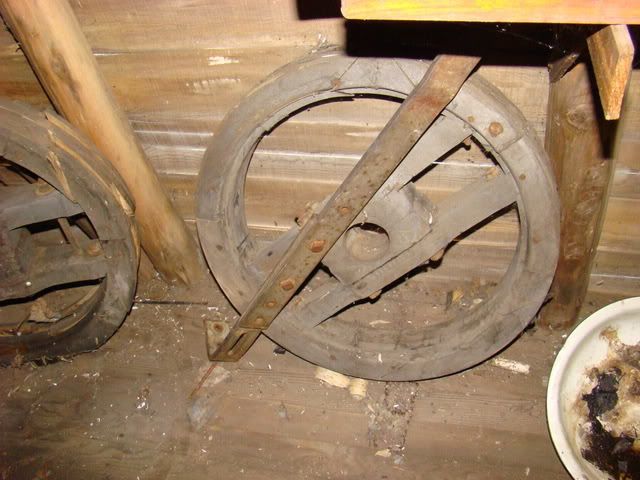 The toolbox itself seems to be a very utilitarian box, but it has undergone quite a bit of wear and tear. Not the least of which probably came from the mice and squirrels that have used it as a their own person cottage/outhouse.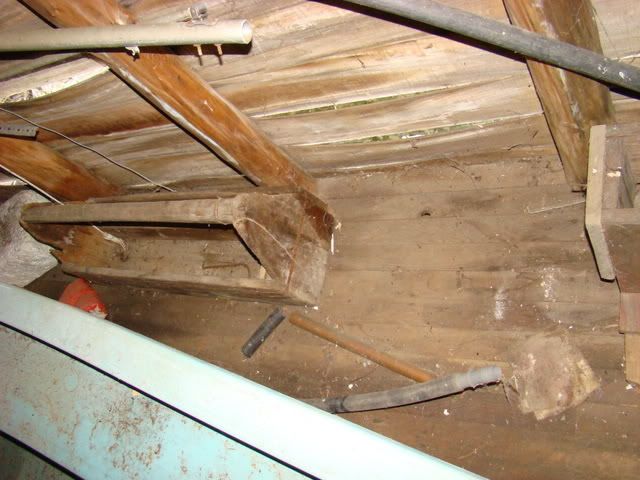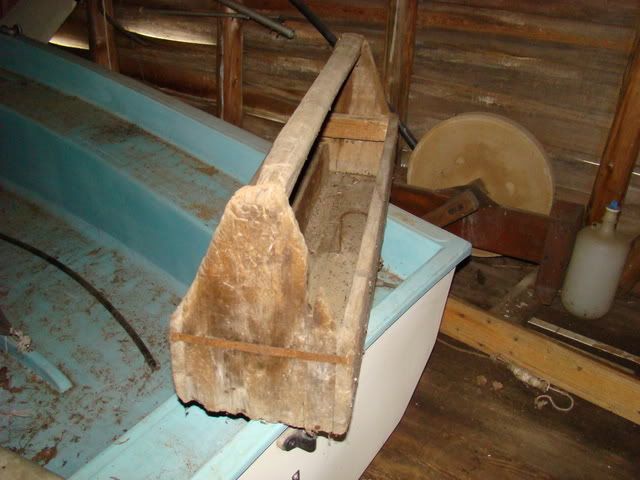 Hope you enjoyed these…..if anyone knows more about the wheels, I'd be really interested to know the historical details of this type of wheel. Same for the grinding wheels.
-- Ian - Life's a game, if you don't play, you can't win.
---