So I started working on the first box tonight. I am working with 1/2" walnut that I ordered from WoodCraft. I had decided to take 1" off the front of the prototype and add 1" in width instead. Now the inside compartment can comfortably hold an iPhone or Droid.
First I ripped the board to 2" wide then proceeded to cut it to 4 pieces each 6" long.
Next I routed out a 1/2" dado for the dividing wall slot.
After routing a dado for the box bottom, I mitered the end at 45 Degrees.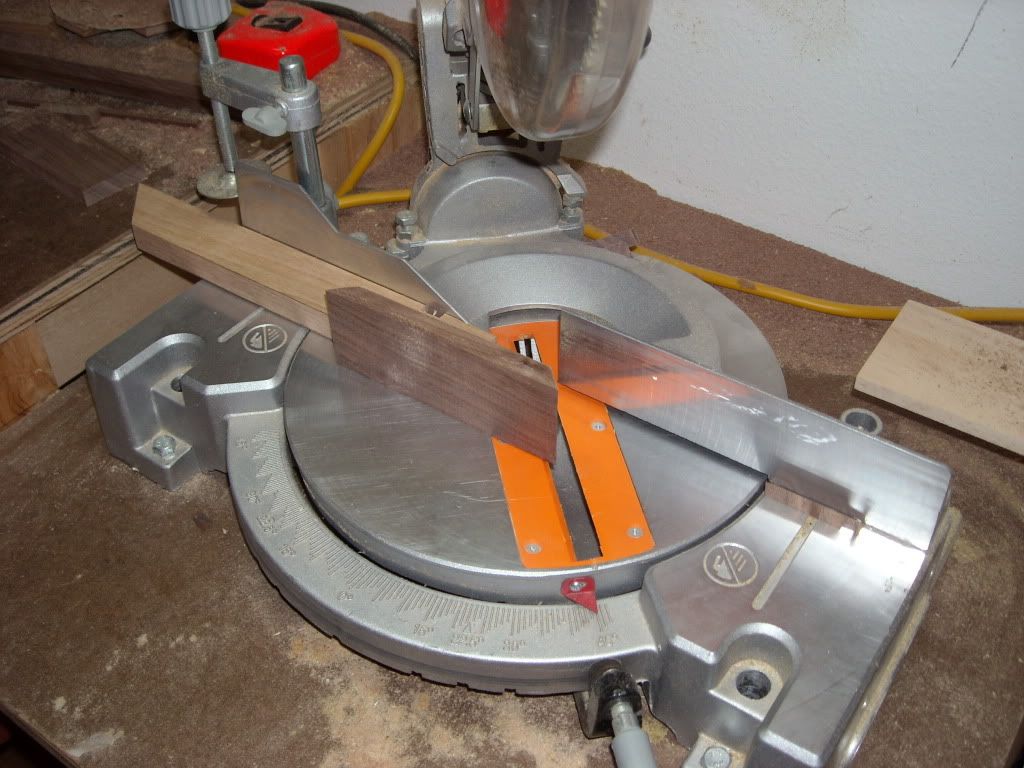 Dry Fitted all the joints.
Next using a Carboard Template I traced on the curve for the front comparment of the box.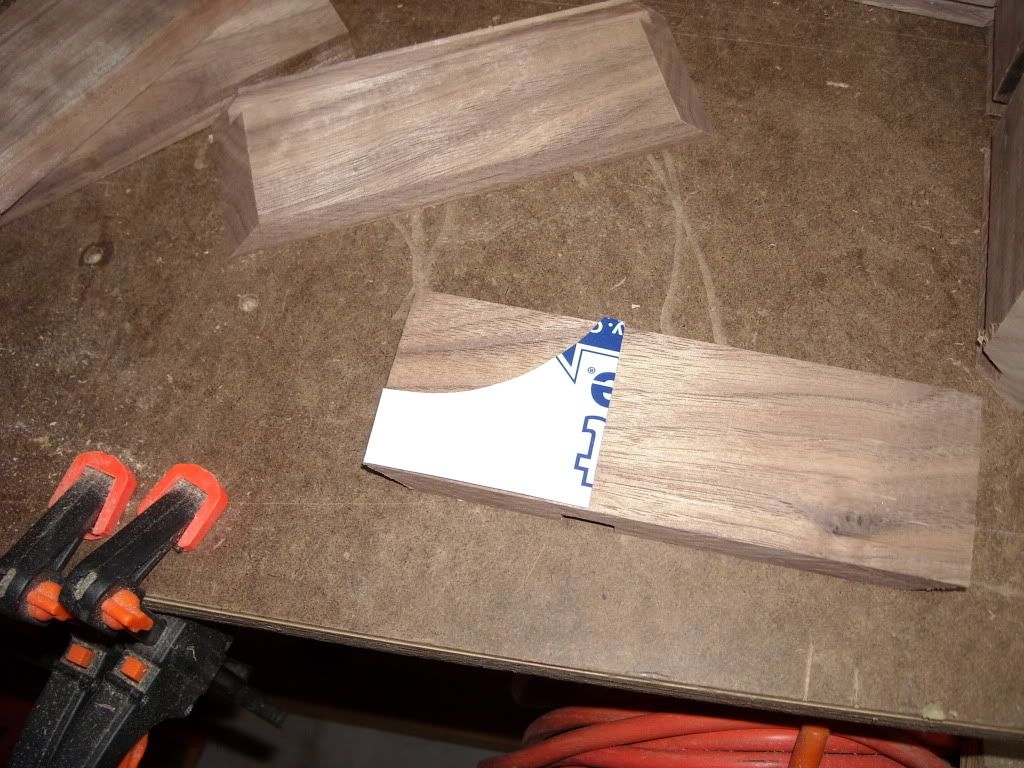 Using the scroll saw the curves were cut out.
Instead of using a fabric for the bottom of the box, I decided to use some Burl Veneers to make the boxes 100% wood and add a touch of elegance. Here I am cutting the veneer to size and then clamping it between another piece as it drys.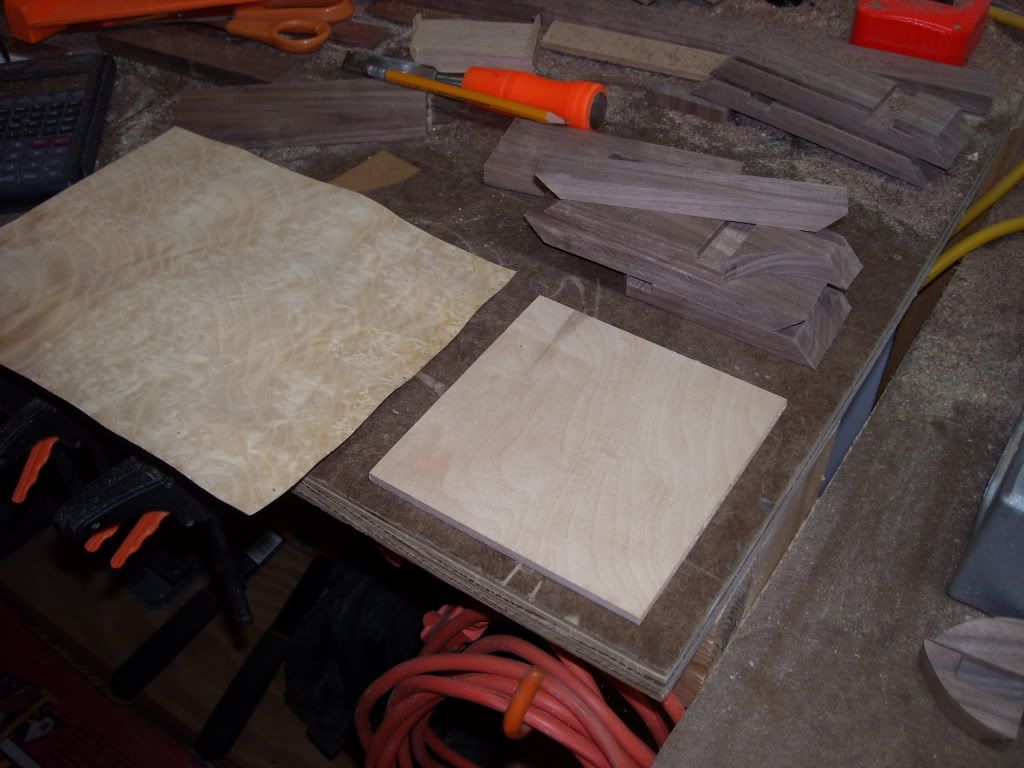 To assemble the box, I placed pieces of tape between each miter cut so that after I place the veneer plywood in the slot I could fold each piece around it and then hold it together by taping the last two miter together and waiting for it to dry.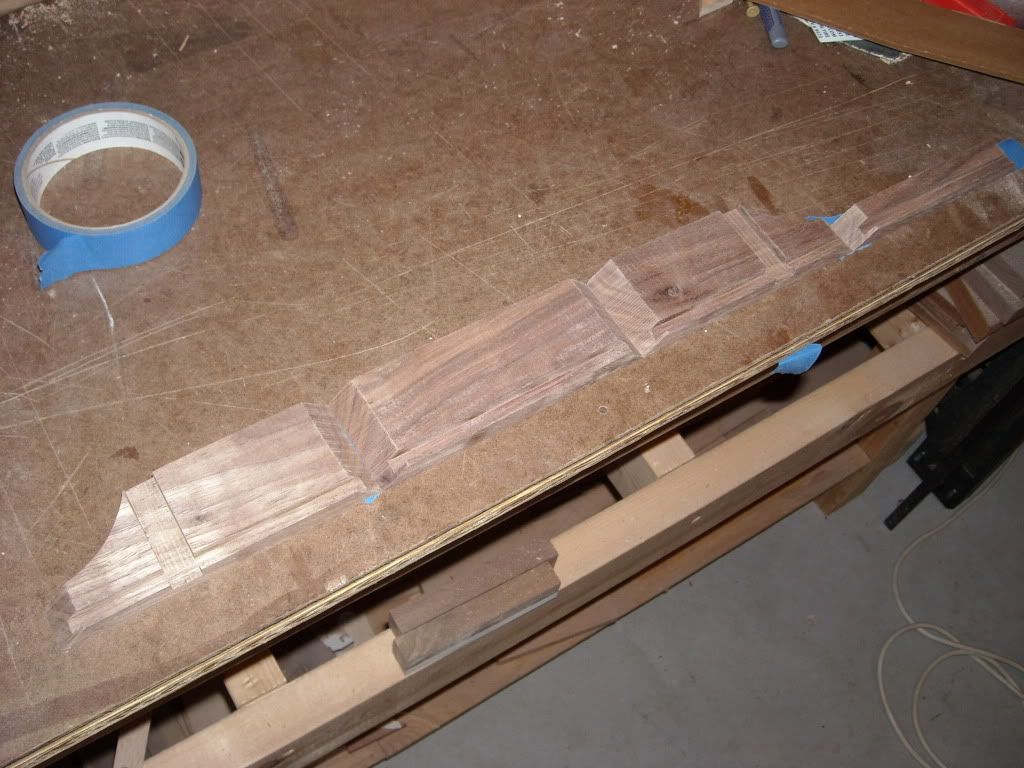 Here is the box waiting to dry.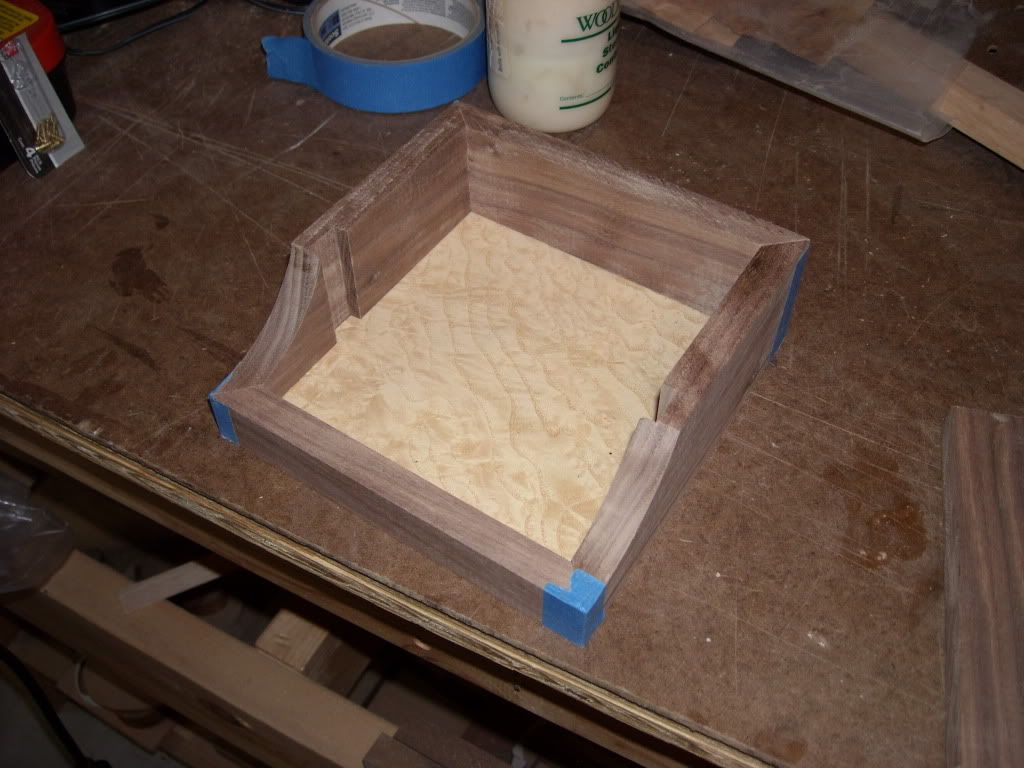 Next will be the continuation of building the box, stay tuned!
-- Mike, Florida, http://www.woodsimplymade.com
---