A couple of pictures of glueing up the edges from last night and then todays lunch break. I didn't even eat I want to finish this so bad.
Spooky night operation.

Edges glued up

Lunch break today.

The drawknife lets me remove material fast. Gotta be careful though, real easy to take too much.

It also can take a almost paper thin shaving.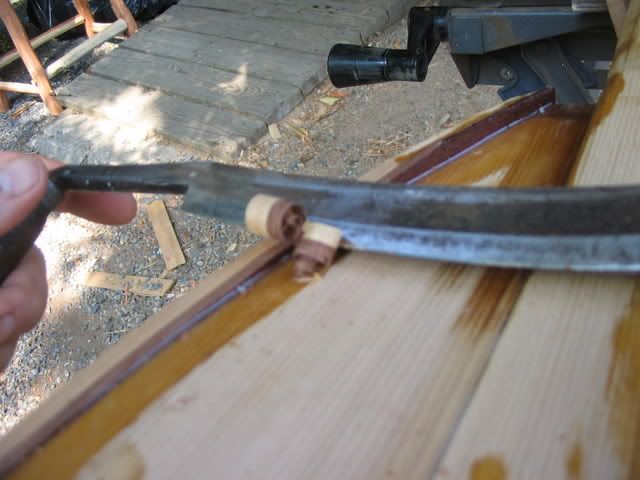 After some sanding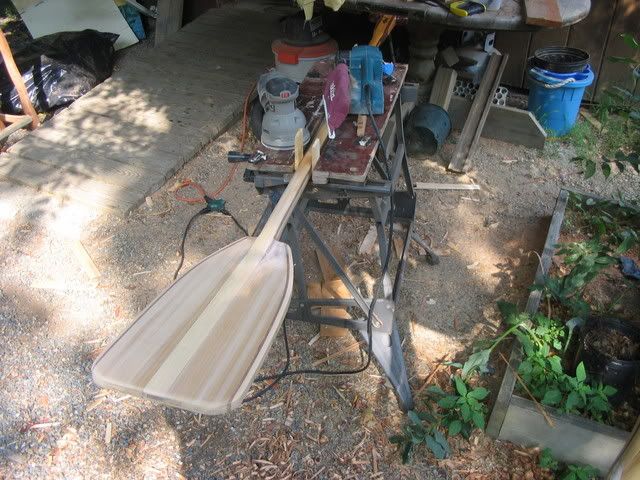 and some more….the back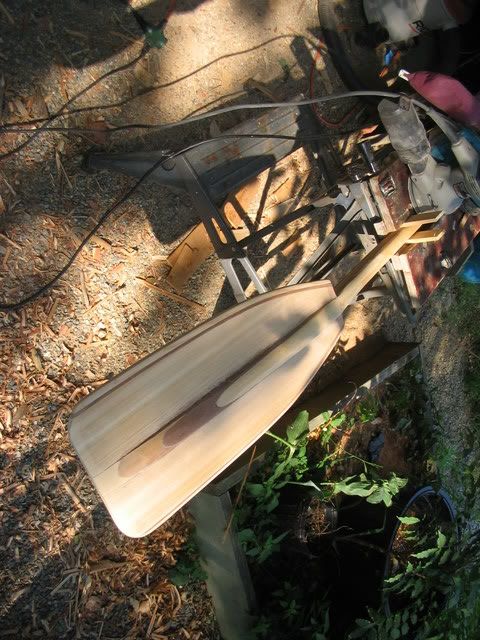 This little 3M sanding pad with their new sandpaper works really well.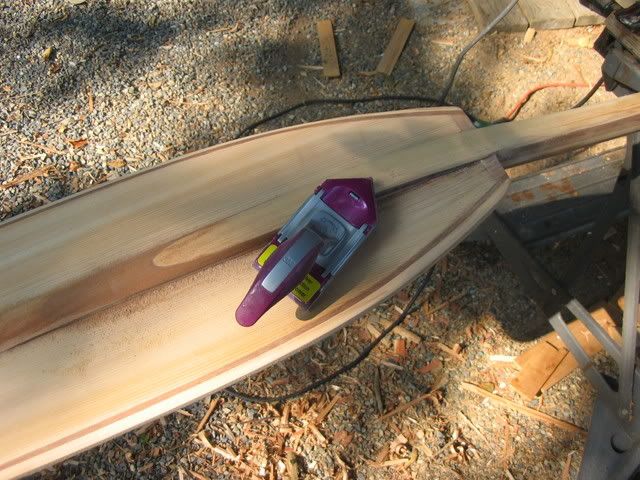 I came into the house for a few minutes and it rained while I was gone. The blade got a little damp on one edge. I hope it doesn't cause any staining or other issues. It figures…I wanted to put on the fiberglass tonight. I'll have to wait to be sure it's completely dry now. I should get it done tomorrow.
-- Bob
---