I made some progress on the back. Looking good if I do say so myself.
Gluing the arched cross members to the posts. You can see one of the spots I'm not happy with in the foreground. When I cut this profile with the bandsaw it revealed some strange feathery wood that chipped out easily. I'm not too worried since it won't be visible.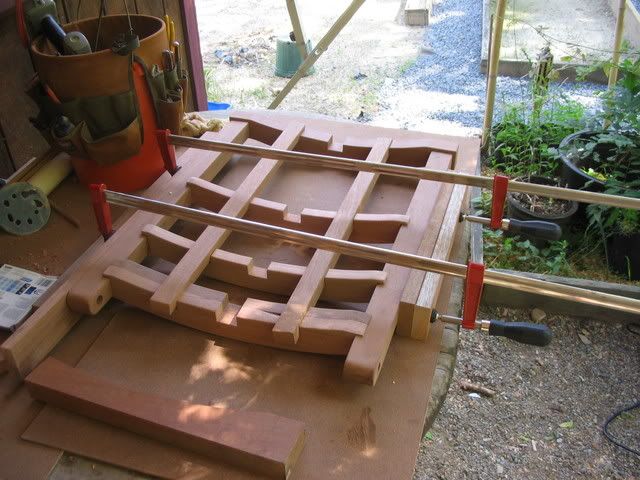 From the top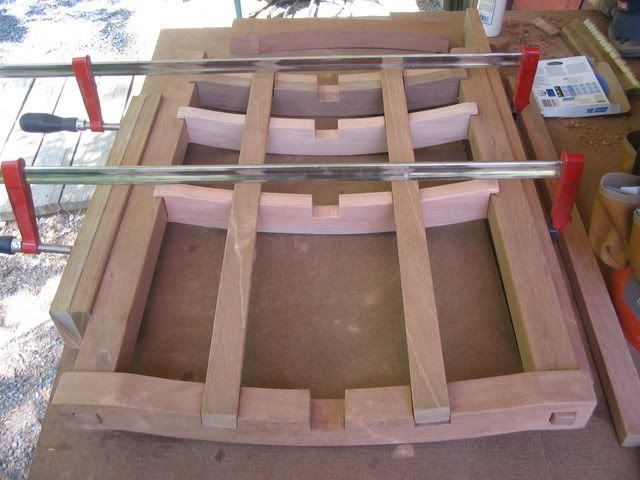 Inserting the pegs. The round pieces in the foreground are for the hinge. I started them with a two inch hole saw on the drill press then finshed them with the bandsaw and the spindle sander. I found that a 1/4" plug cutter makes the perfect hole to accept the 3/8" steel pipe nipple that will be the hinge pin. The fit is so perfect in fact that I'm not going to use glue on one of them. That way the back will be removable for moving.

Here are the round pieces in action. They will be thinner. I'm going to cut a 1/2" thick wooden washer out of them as well.

Gluing the back spindles. I made presses out of the scraps of the arched cross members.

From the top

Here is a close up of the crossed wedged tenons from the arm completed last night….this is one of the good ones. Still needs a light sanding before finishing.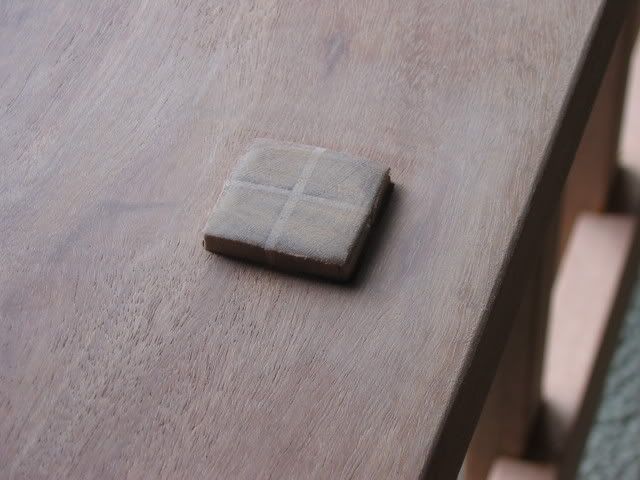 I'll get a little bit more done tonight ….I'm getting anxious to see it finished.
-- Bob
---