OK…overall I'm pretty happy with the way things are going. There's a few ugly spots as well though. The crossing wedged tenons actually came out pretty cool (finished picture next time) but on two of them still have gaps in the joinery.

I had the sides glued up last night and got up early this morning to get them set up before we went to the Cape for the day.

When we got home tonight I started pegging the tenons. I'm using 1/2" oak dowels. I'm going to leave them about 1/8" proud and pillow them.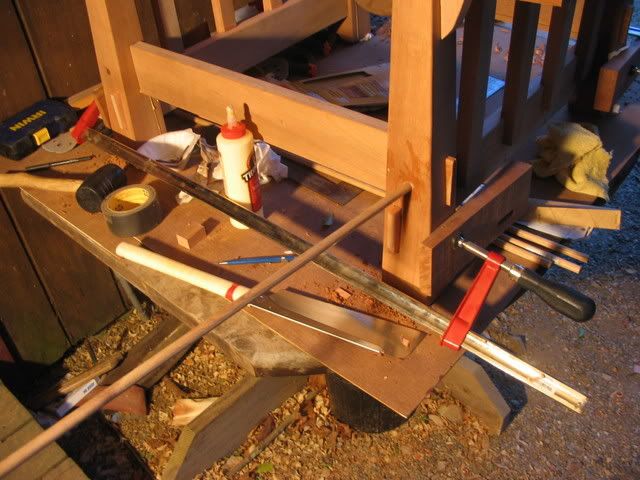 One side done.

We've decided that we are going to upholster the chair in micro fiber. The leather just wasn't gong to work for this.
I should get the other side pegged tomorrow. It's going to be a short evening session. My goal is to be putting on the finish this weekend. Any suggestions for a good one?
-- Bob
---