Gotta get to bed so I'll make this a quick one…
It's looking like a chair.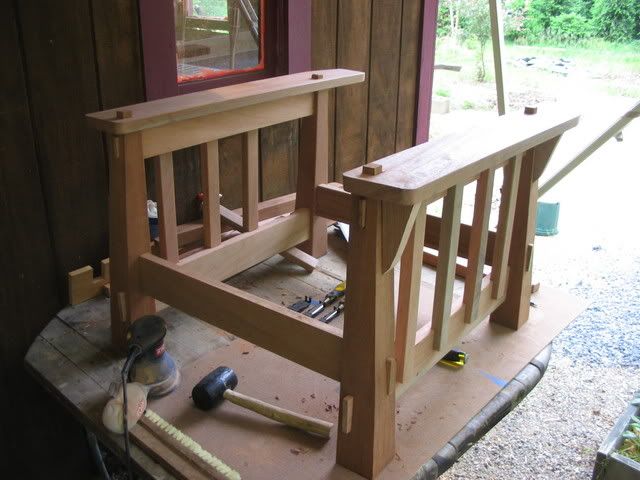 From the back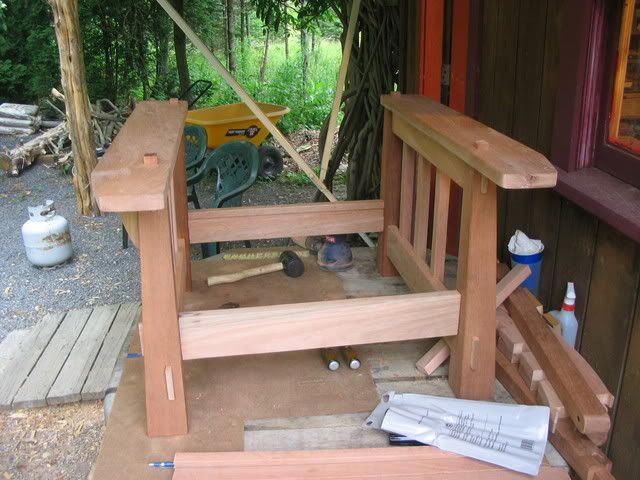 Closeup of the crossing tenons.

Night Ops….final sanding.

I need some more clamps….like 20 or so…this is every one I own.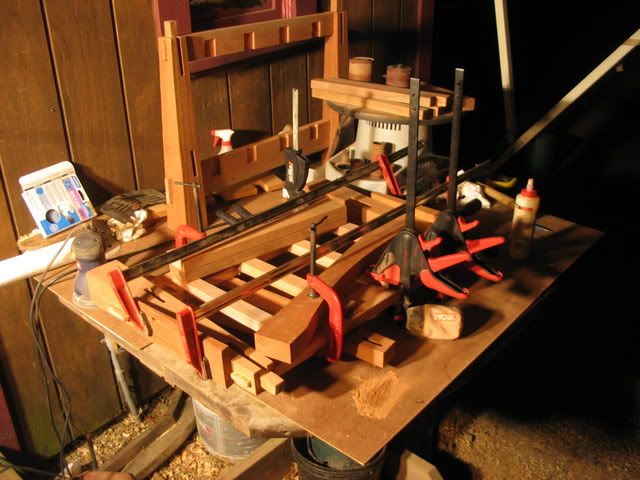 OK…bedtime…heading to my daughters on the Cape in the morning. We are wiring the lampost/mailbox I made her. I'll get some pictures and post them tomorrow. Very easy and relatively inexpensive to make.
-- Bob
---