Well fellow LJ's this project is beginning to take shape. Last night I glued up the frames and fitted the top. I realised I had enough lumber to make a shelf. So I quickly designed a shelf that could be added after glue up.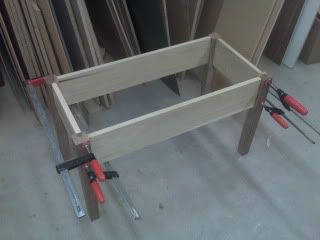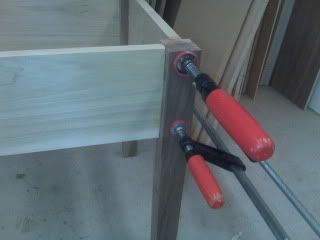 The instructor had a Kreg Jig® Master System so I took advantage of it to learn a new skill. After a few test piece I managed to drill holes to secure the shelf after glue up.
I want to cut three slots in the centre piece to add visual interest to the shelf. I am unsure how I will accomplish this yet . My options are to drop it on a router bit ( not my idea of fun) or to set up a dado set and raise the blade into the piece. I think I will go with my second option but have all week to ponder this so I may even come up with another solution.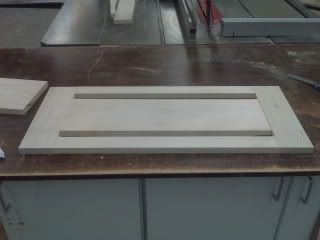 .
Thanks for reading
-- All bleeding will eventually stop.
---