Well!!! we are finally making sawdust!!! After a quick safety review, we were given our lumber. I could hardly contain my excitement when I was handed a 6" x 40" x 8/4 board. Since the 8/4 stock is limited and my project requires only four 18" legs I was the first to get my board this was good news for me since there was no wait for the equipment. I took the board to the jointer and surfaced one face and the two sides. The board was slightly cupped so I was instructed (see I learned something every class) to rip it in half and then take it to the thickness planer, this allowed me to reduce the amount of material I needed to take off and I ended with 1"7/8×1"7/8 blanks for my legs. Otherwise I would have had to take it down to 1 ¾ or less. Once it was dressed I started to examine the grain pattern and as you can see in the pictures I was pleasantly surprised with what I had to work with. There is a little green sap wood but with careful layout of my taper I can get it almost all off. The rest will be on the inside anyway. I laid out my mortises and called it a night. This class is teaching me to pace myself and think ahead to your next step. Had I been in my shop, I probably would have started the mortises and made a mess of them. I do not have my aprons and tenons cut so I will wait until these are done to cut the mortises to size.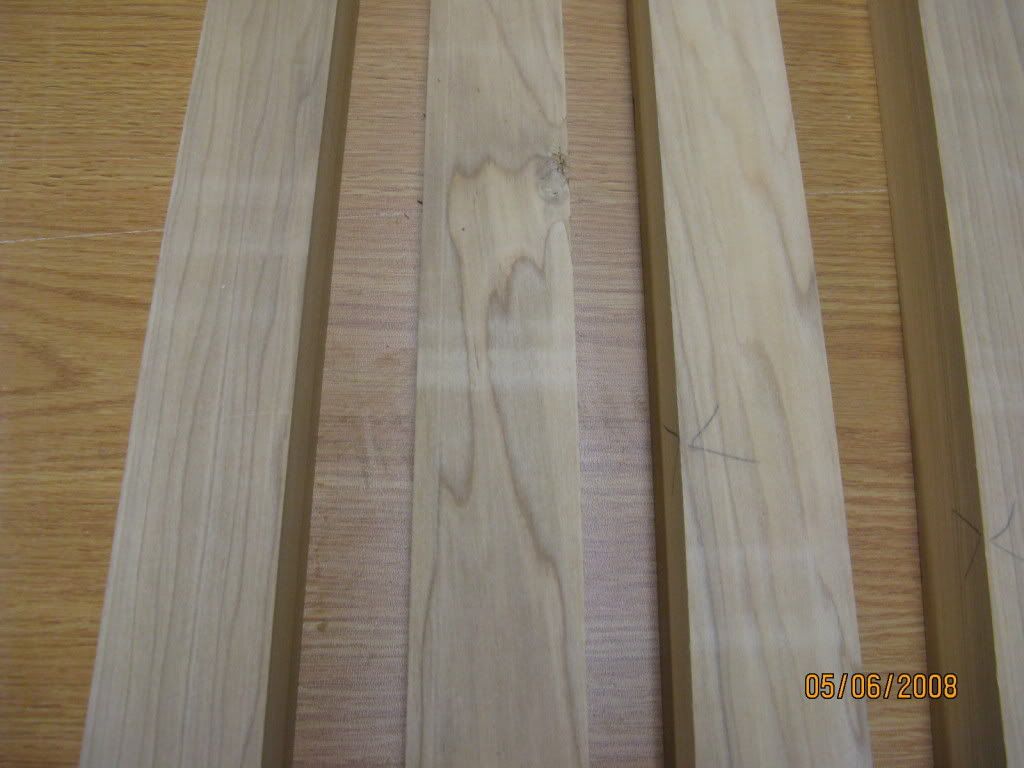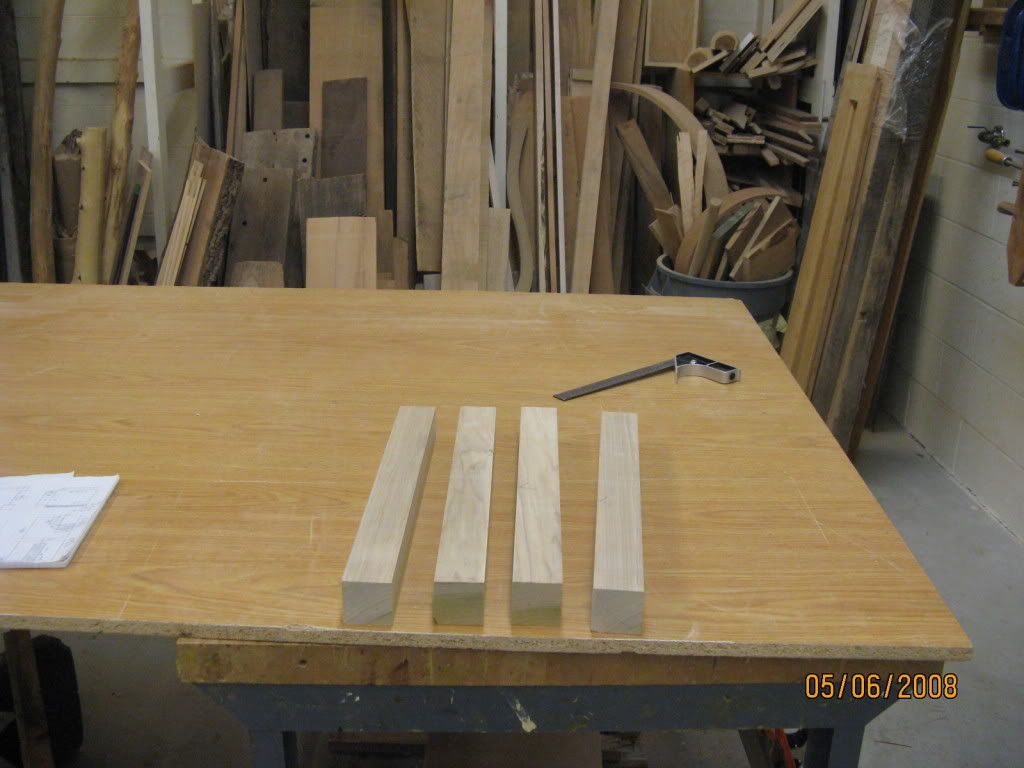 Did you see the lumber in the background ? OMG there is a 100 year old reclaimed Walnut Fritch that I would die for… It all belong to the " RESIDENTS" who pays good money to use this shop during the day. It is absolutely out of bounce for us we are not even allowed to touch it for fear of leaving fingerprints on the finished product . Polar is for the "community craftsman" ( aka second class citizen wood hackers) LOL. All jokes aside it is a great environment to learn basic but essential skills. I am having a blast.
-- All bleeding will eventually stop.
---