I really thought I had posted the final product. Anyway here it is almost a year later. I am pleased with the results and will likely take the second part of the course comes April. I have been busy in and out of the shop but since the holidays season is upon us I have a bit of time on my hands. I will likely post a few project this evening.
The finish is dark walnut water base satin with sprayed lacquer top coat (5 coats) then buffed. The bench had to match an antique piano (100 years old) I think I matched it pretty well.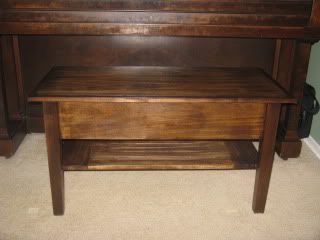 Installing the hinges posed a challenge since there is an overhang of about 3 inches from the apron on the back.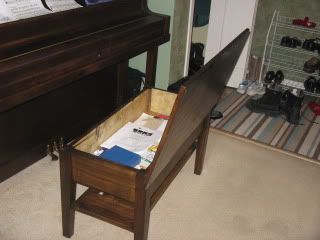 I am glad I cut out the details on the shelf it adds visual interest and the shelf itself is very functional.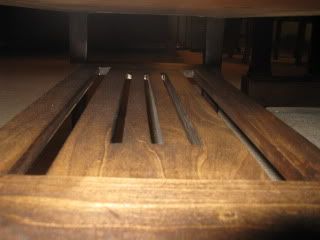 Thanks for looking and Happy safe holidays to all of you.
-- All bleeding will eventually stop.
---