The first thing I did was to make a simple jig for cutting the dovetail in the mitered box sides to receive the splines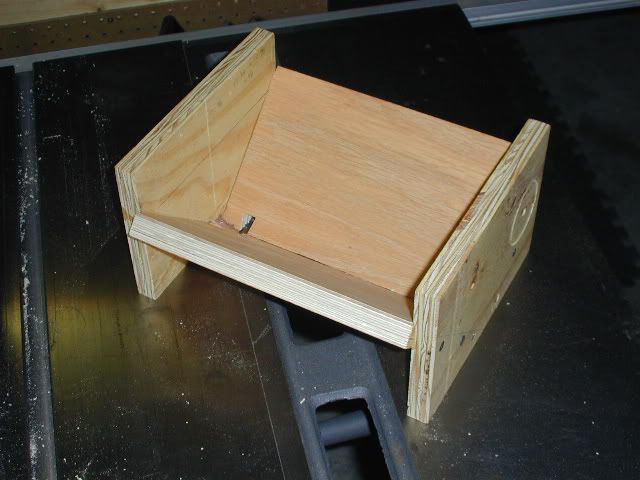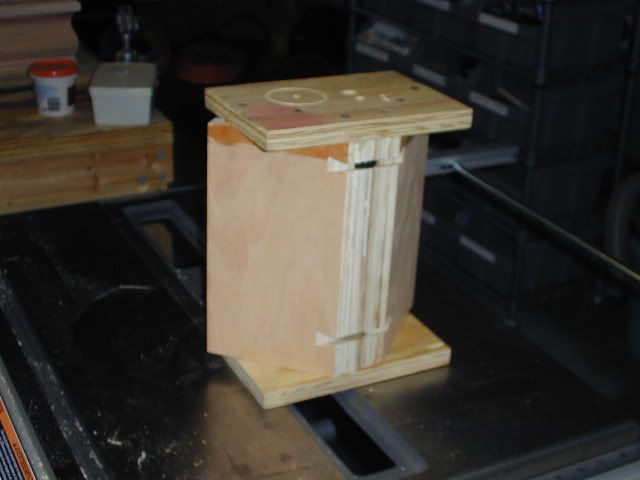 I tried cutting the splines on my router table with a 1/2" 14 degree dovetail bit I used to cut the dovetail slots in the box side. Too many problems for me doing this plus it was a scary experience even using a "small parts jig" to hold the pieces. After re-reading the responses to my questions posted here yesterday http://lumberjocks.com/topics/17947
I set the blade on my table saw to 14 degrees, cut off one slice, flipped the board so what was the top was now the bottom, marked 1/2" adjusted the fence and cut a spline 1/2" wide. I tested it and wonder of wonders it fit! I then set up my Rockler thin stock ripping guide to make repeatable cuts


Now all I had to do was flip the stock, slide it up to the ripping guide and readjust the fence and lock it down.
Here are photos of dry fitting the splines before cutting them to slightly over long and gluing them in.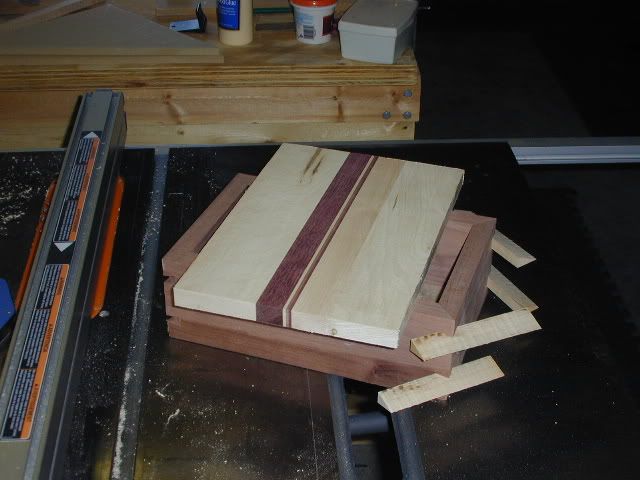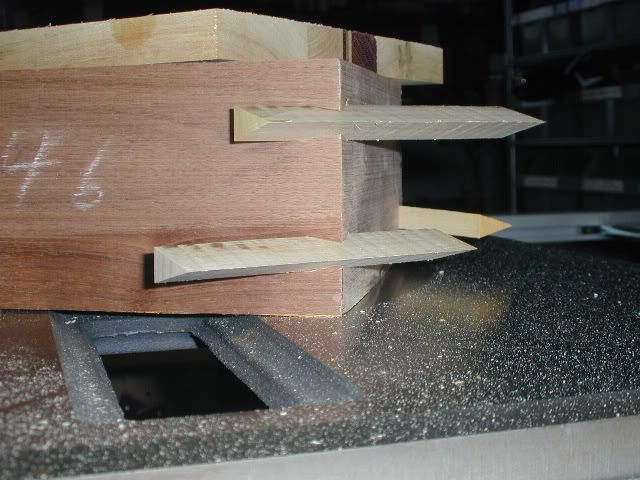 Many thans to all who responded to my questions about doing this. I'll post pics of the completed boxes when they are done.
-- Larry "Work like a Captain but Play like a Pirate!"
---