What with Christmas, this seemed like the perfect time to put together the various Wal-Mart gift cards I had and run and pick up one of those pop-up gazebo things. It is perfect? Not really, but it'll work just fine for my purposes. I cleaned up the porch a bit and popped it up, as can be seen here: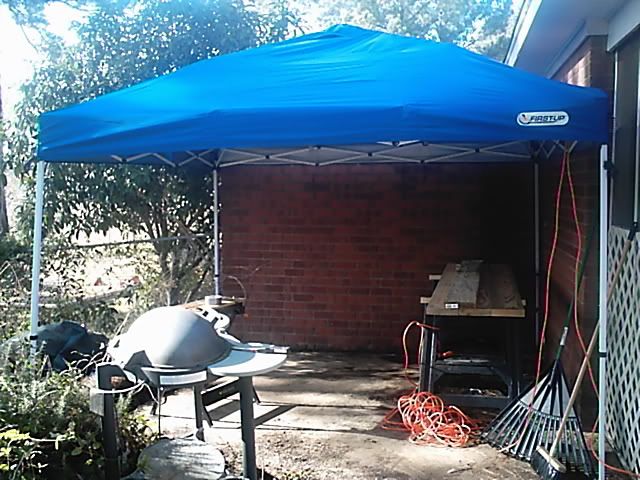 As you can see, it's only 10'x10', but by virtue of it's "open design", I've got the whole back yard if necessary. Now, I just needed a workbench of some description. As a temporary solution, I went with what Chris Schwarz calls a "roman" workbench…it's some boards on a saw horse, as you can plainly see: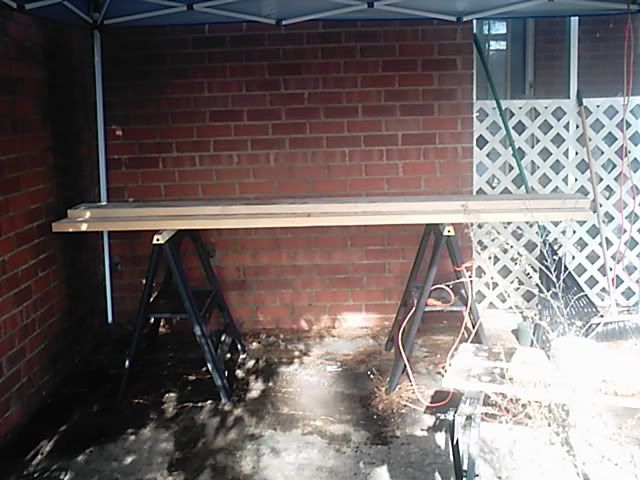 One downside of this is the lack of good work holding. As this is only a temporary solution anyways, it was time to break out the old Workmate: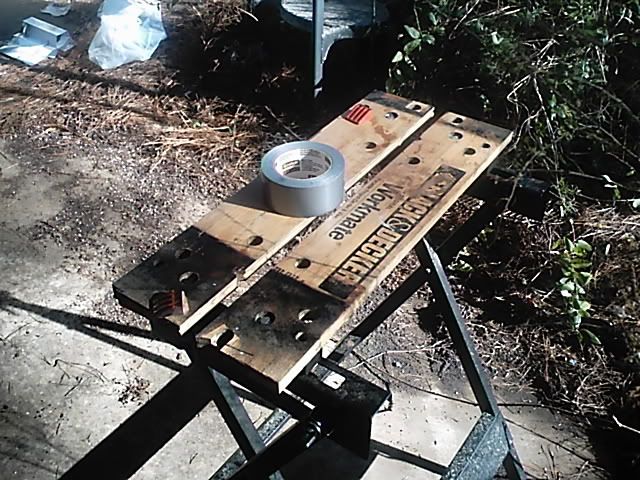 Yes, it's seen better days. But that's OK. If it can't take a beating, I don't need it. Mostly, it's just cosmetic damage anyways. It still works like a champ, and it serves as my primary work holding method for the time being. I do plan on building a proper workbench in the near future, but not right now. There's still so much left to do before I can really get to that point, truth be told.
Now, there needs to be a security system. I opted for the Neanderthal security system: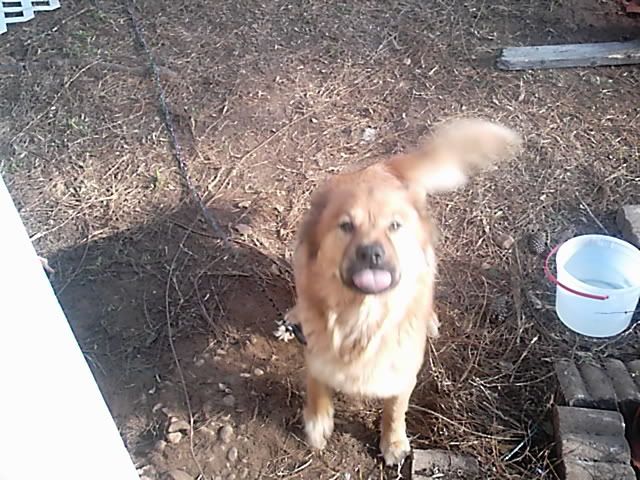 That's our dog Sierra. She's an adopted stray we took in a little over a year ago, and we're very happy to have her in our life. Granted, she's still half wild, but she's sweet and would never intentionally harm any family member. An intruder? Well…she'd make Burgler Snacks™ out of them ;)
So this is what I'm working with so far. It's really just a blank canvas waiting for more cool stuff to happen :D
-- "Give me your poor tools, your tired steel, your huddled masses of rust." Yep, I ripped off the Statue of Liberty. That's how I roll!
---