So, I have now finished my first woodworking project! Don't I feel special! Well, honestly, I don't. I got sloppy and it shows on this. First, let me share the finished product.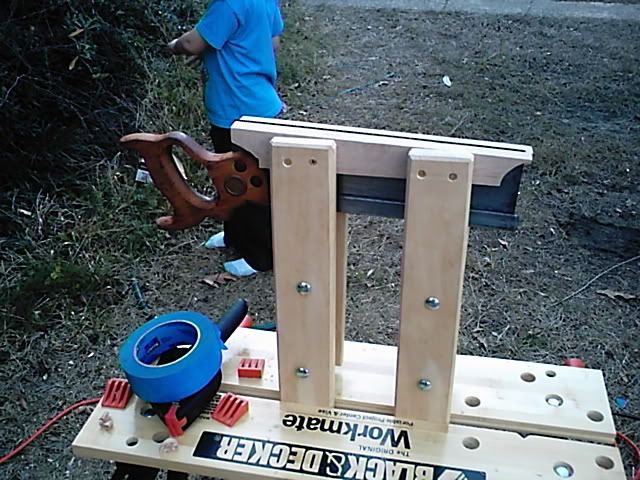 And the other side.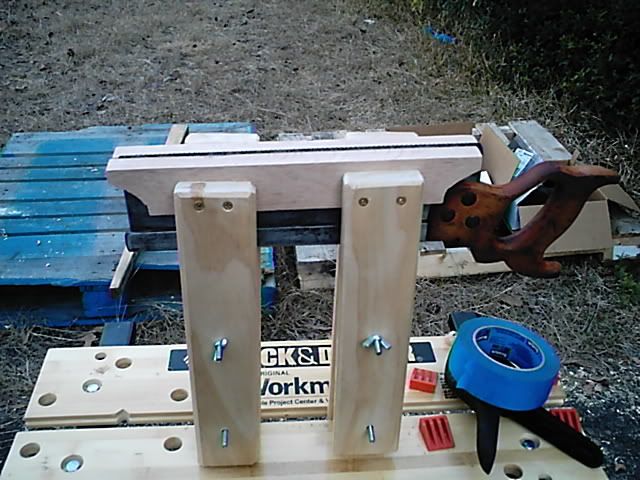 That doesn't look so bad. However, I got sloppy with the hole placement for the carriage bolts, figuring I'd have to plane them to match anyways. However, they were off by over a quarter of an inch on one side, but only 1/8th on the other. So, I planed them even, but unfortunately, that gives it a funky look seen in this picture.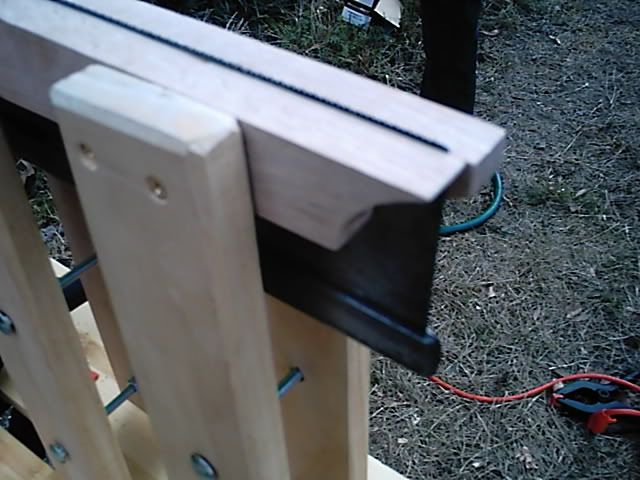 I learned a lot on this simple project. Besides those things mentioned in the last blog, I learned the most important lesson today. TAKE YOUR TIME! I eyeballed stuff and guesstimated, when I should have taken the time to make sure it was right. I feel a bit stupid at the moment, but mostly I'm just happy it's completed and works!
Now, for the artistic photo!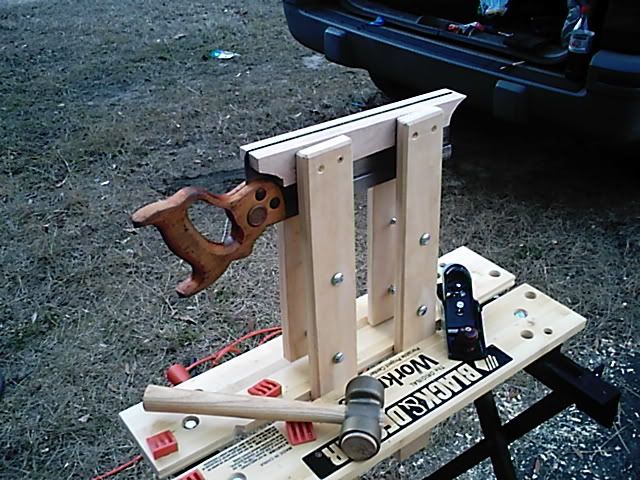 One project down. About a billion to go ;) Next, this will go into the projects section. While I'm only marginally proud of it, it's still my work and should be here for all to see ;)
-- "Give me your poor tools, your tired steel, your huddled masses of rust." Yep, I ripped off the Statue of Liberty. That's how I roll!
---