I don't know if you've seen it, but Lowe's has a product line called Red Toolbox. It's a combination of kid's tools and kid's projects. Well, my kid saw it and wanted it. The price didn't suck completely and I figured what the heck. Well, when he needed to finish a school book, I resorted to a tactic my folks used with me: bribery. I told him Friday that if he finished it that day, I would take him to Lowe's to get him some of the tools (including the cordless drill for Pete's sake) and a project.
Well, sure enough, he did it. For his project, he took my advice and got the toolbox project rather than asking for the tool set that was just a box and a couple of tools. Yesterday we were tied up, so we hit the project today.
For the record, the project was incredibly basic. Really, it's almost like a wooden model kit with screws and nails. However, as these kids are ranked by difficulty and this was a level one kit, what more did I expect. We put this thing together in about an hour, so we decided to stain the bad boy. I had some old ebony stain and figured "What the heck?"
Well, we're pretty stoked with how it turned out. More than that, we had a great opportunity to spend some real quality time together.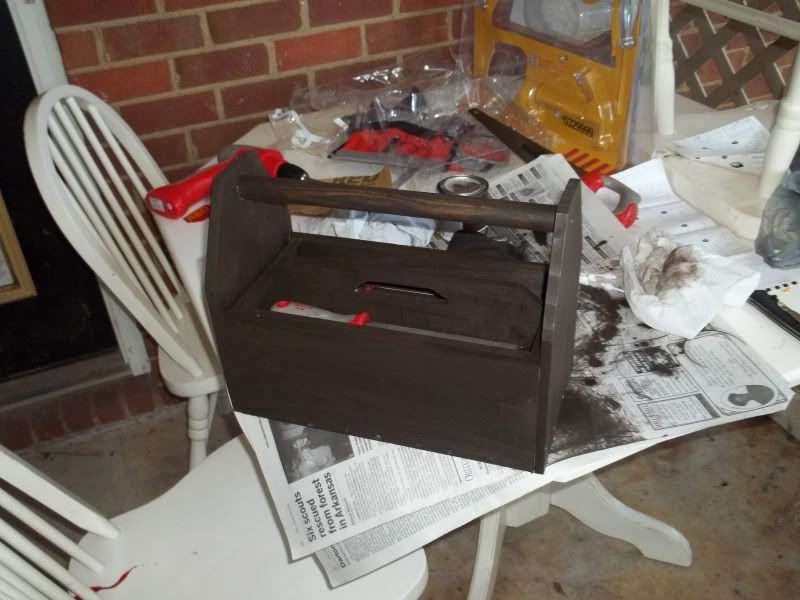 Here's the toolbox all on it's lonesome.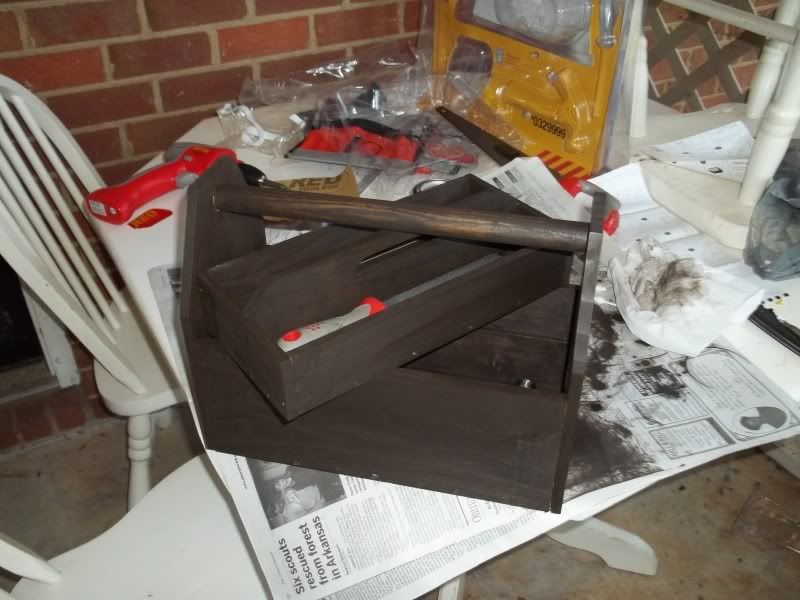 Here's the pull out tool tray. Kind of a nice little addition.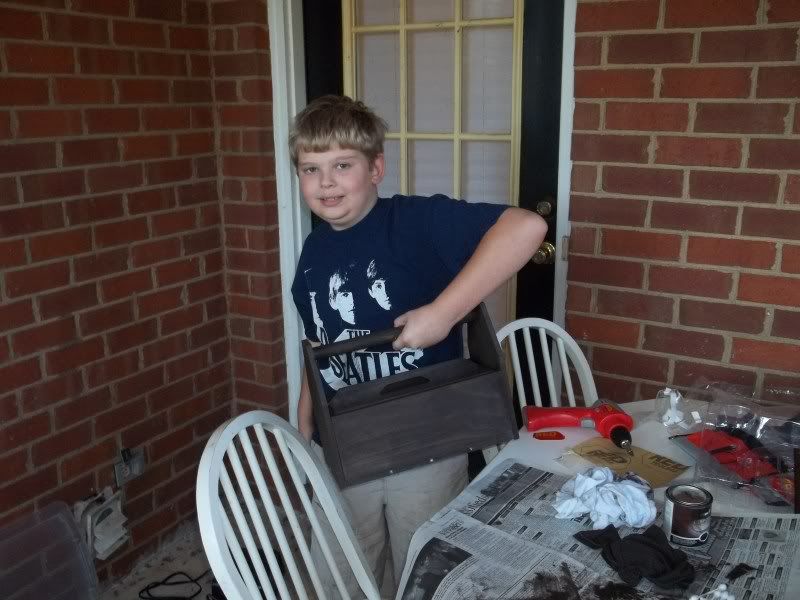 I told him I'd share it with the LumberJocks. Not a bad first project for a 10 year old kid. The one thing I'm going to have to do is be a little hands off.
As for the Red Toolbox tools, they don't really suck to much so far. As for the projects, they could have better intstructions. Still, it was good to teach my son about rabbets and dados. Dovetails? Not so much, but he's got plenty of time for that one!
And here's the proud owner with his new toolbox
-- "Give me your poor tools, your tired steel, your huddled masses of rust." Yep, I ripped off the Statue of Liberty. That's how I roll!
---