If you already have a pet, you sure by now have provided all the essentials of keeping your furbaby healthy and happy. Just like any other family member, your pet needs food and water bowls, a comfy bed and a relieving area but you know as those furballs gradually take over your heart and home, there will also be the scratch posts, play areas, and hangout places. You might be gawking at elaborate designs of pet-friendly homes where cats have their own passages to get around the house and dogs have a miniature air-conditioned version of their owners' house but considering these are large-scale projects for which you'd have to enlist the help of a professional handyman, here are a few suggestions to make your home pet-friendly with some easy DIY projects.
The Floors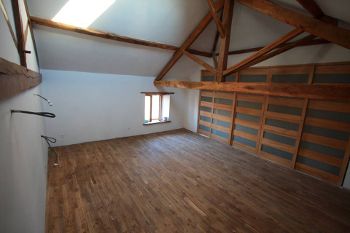 For any rooms frequented by your dogs and cats, consider hard-surface flooring, such as laminate flooring, stone or ceramic tiles, or painted concrete. These surfaces are easier to maintain and clean in case your pup or kitty has an accident. Plus, these floors will keep pets with long and thick fur cooler in the summer. Be careful with polished planks or tiles, however. They can be slippery and dangerous for older dogs and cats, so for the sake of safety, you may have to add area rugs or rubber mats.
If you have a soft spot for hard floors, keep in mind that you will have to clean up puddles right away to prevent staining or warping. Many people prefer the natural look of the wood but it is a lot easier to scratch and dent than stone, concrete, and laminate flooring or tiles. Choose harder woods such as oak or mahogany and avoid softer, easier-to-dent woods such as pine and fir. Place rugs over high-traffic for extra protection and have your pets' nails regularly trimmed and keep toys which encourage vigorous play in another room.
Area rugs will also protect floors from claws and staining and help muffle the sound of energetic play. Choose colourful rugs with patterns which won't set off the stains and fur. Wool carpets are more stain-resistant, while some synthetics can be hosed cleaned. Lay a no-skid pad underneath the rug or anchor it by placing heavy furniture on the edges so that when your cat dashes for no reason or your dogs are playing chase, they can do so in safety.
Sleep Spaces
Although many pet owners succumb to the puppy eyes and let their dogs sleep in their beds, giving your pup his own place to sleep will better synch with his natural instincts. Once den animals, dogs will enjoy their own place to rest and recoup from the stimulation of being with the family. Of course you can always just buy a bed or a crate, but you can easily incorporate a den for your dog in your closet or under cabinetry. You can keep it simple by adding only a bed and food and water bowls or you can create a luxurious abode complete with a bathtub, grooming tables, and a TV set!
Potty-Time Solutions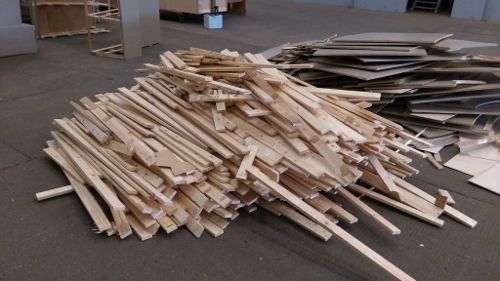 Both you and your feline friends will benefit from providing them with their own private place to do their business. If, however, you have also a dog in your home, you will have to think even more about concealing the litter box. Try installing a hidden litter box spots in cabinetry, such as built-in sofas or entertainment units, and make sure the entrance is too small for your dogs to go through. For your cat's comfort, you can add a sensor-operated light that will go on when they have to use it. Line the space with plastic or linoleum so you can easily clean up and disinfect in case the cat sprays. You can use this approach also for small dogs and puppies still using training pads.
If your has a designated relieving area outside and lets himself out when when nature calls, consider upgrading your pet door. There are now doors with insulated flaps which can withstand strong winds, as well as self-framing, do-it-yourself projects which you can fit in glass doors. If you're concerned that other critters can use the pet door install a door which will unlock itself with "keys" installed on the pet's collar.
Another concern with pet doors besides safety is cleanliness. Create an entryway or mudroom that won't let your pet track dirt around the house by choosing floors which are impervious to dirt and easy to wipe clean. Avoid wallpapers, instead paint the wall with semi-gloss, satin, or eggshell paint to easily wipe spatters. Install wall hooks to keep leashes tangle-free and to keep the leash on when going out so that your dog doesn't bolt out before you. DIY a cabinet or a set of bookshelves to store all your pet's accessories, such as clothing, spare collars, food and treats, medicine, and toys. Don't forget to have a towel handy for wiping muddy paws clean before your pet has a chance to stop grime at the door.
Pet Hangouts
If your pet likes to spend time outdoors, what better hangout place than their own house. If you decide to make one on your own, take measurements so that your pet can stand up, turn around and lie down. Make sure that it is well-insulated and protected against the elements and has proper drainage. Everything else you decide to add to the pet house is entirely up to you. Give your pooch a shaded porch in front of his house, or paint the house to resemble your house. Consult a professional handyman if you'd like to have the kennel air conditioned or heated.
Inside the house, think of creating special spaces for your canine and feline friends. Make a den for your dog to relax and give your cats places to climb and perch. If you want to take it up a notch above the ready-made dog crates or climbing trees, use your furniture and room layout to incorporate these features into your pet-friendly home. room's design. Use the space under cabinets or window seats to fit a bed for your dog and build or custom-order from a handyman cat perches painted a colour to complement your room's style.
Cats may seem like they just sleep all day but they will also enjoy a good playtime on their own cat tower or elevated spots for climbing which you can build yourself by securing wall-mounted shelves, partial walls, or deep window sills. Both cats and dogs enjoy looking out the window especially if they have to spend a lot of time inside. Place suitable furniture below or alongside a large window overlooking the street to give them an entertaining view. For security, install bars to prevent escape if you want to open the window and make sure you can also close and screen the window with a window treatment or external shutters if your pet gets too excited seeing people come to your property or other animals passing the garden or the street.
-- Timmathy, Greater London
---