A pic of me and a woodworker in Battambang in NW Cambodia. Made friends with Lance Rasbridge, a social worker, from Dallas area who sits on the board of an NGO called Saboras. He is also a part-time woodworker who started a vocational training program different from our model used in Phnom Penh. This woodworker is a graduate of the program and has his own business now and employs/mentors two other young men. They are using a similar model with sewing, small gas engine repair, computer repair, etc.
Some of his work.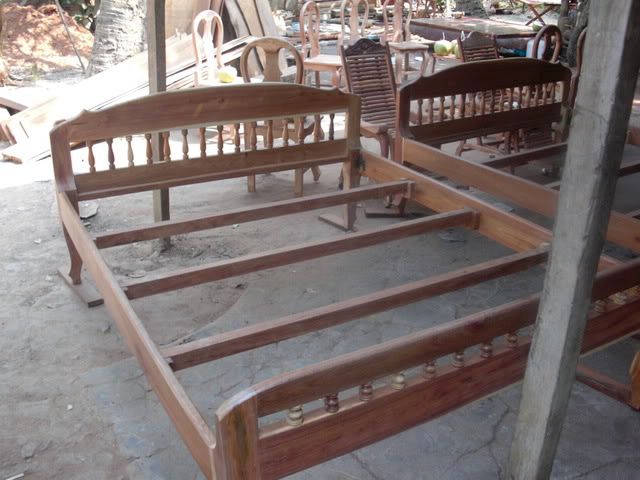 More of his work.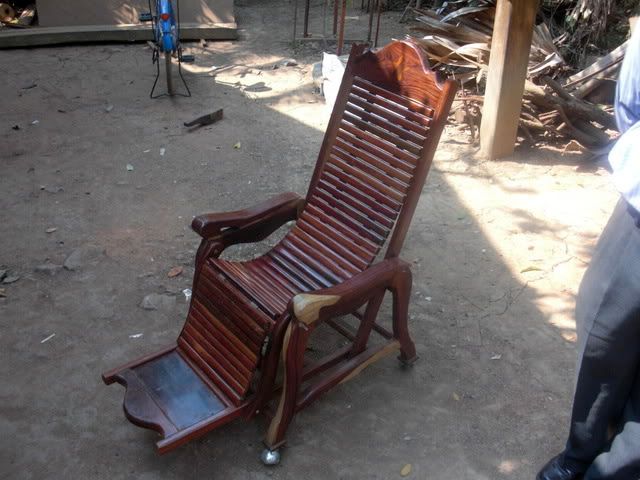 Some of our crafts on display in a local coffee shop in Phnom Penh.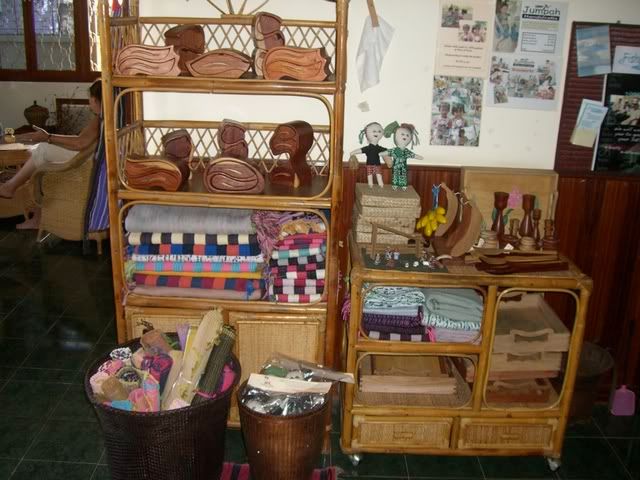 A closet full of woven rugs for sale. Some make it back here to the states and the proceeds go back to the mission.
One of the ladies, Touen, preparing some of the scrap pieces for weaving into rugs. Her young daughter is in the hammock next to her.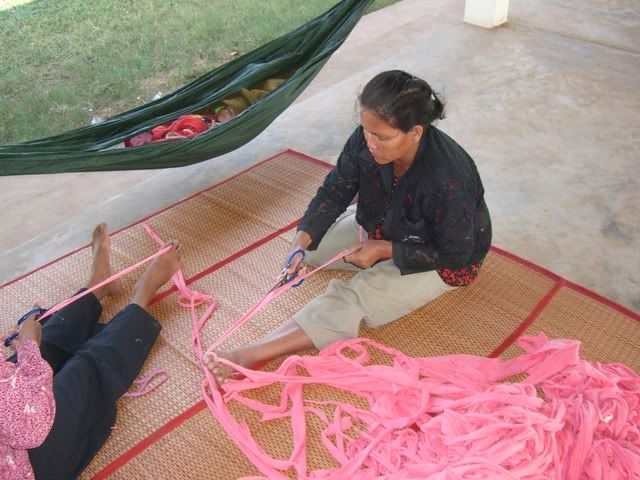 -- Tim S, AZ
---