More pics from our time in Cambodia.
This is a pic of the makers of a very typical woodworking tool in Cambodia/Vietnam. Very few woodworking shops do not have one of these of one size or another. I call it a multi-tool. A single 3-5 HP 220V motor runs to a single shaft that drives a table saw blade at one end, an over-and-under jointer and thickness planer, and at the other end, a drill chuck and positioning table for mortising. Although crude, it works fairly well. Not so accurate but very practical. None of the safety bells and whistles with this either. I've nicknamed this one "Big Blue". It was delivered to our shop next day.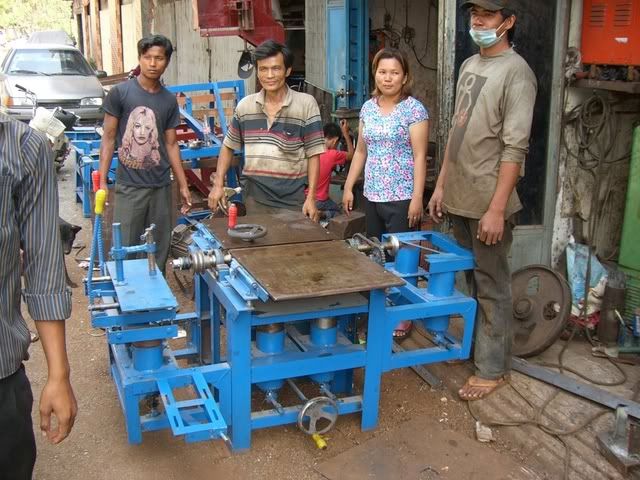 With the jointer table hinged up, you can see the drive rollers and main spindle of Big Blue.
The ladies are putting together the comb assembly after we remade the comb frames in the wood shop. They were all cracked nearly the length of the comb.
The ladies that work at the orphanage are not always so exuberant about their mushrooms. They have just started growing mushrooms for profit and they were showing us what they looked like at harvest. They are selling them to locals in the market and it looks like it will turn a modest profit back to the mission. They tasted pretty good as we had them with our lunches several times.
Some of the kids at the orphanage.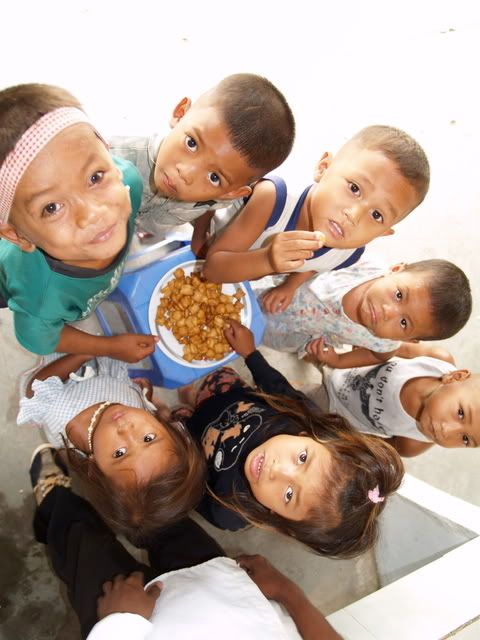 -- Tim S, AZ
---