My wife and I have been working with a missionary in Phnom Penh, Cambodia toward creation of a vocational training center for woodworking. The site is a village near Kampong Speu about 25 miles west of the city. We have been taking vacations over there since November 2006. It has grown to include weaving using scrap material pieces from the garment factories.
The mission project includes an AIDS hospice called "Garden of Peace" where families dealing with AIDS infection can live together in their last days. Availability of meds thru the Gates Foundation are having a positive affect. Nearby is the orphanage called the "Garden of Joy". The community center and parsonage is separate from this in the next village (2 miles away). This is where the vocational center is too.
Attaching some pics for those interested. We are also looking for volunteers that could go over there and work a project with them, a furniture piece with drawers and doors. If interested, let me know. Otherwise enjoy. Questions welcome. More photos to follow in future blog entries.
These are some of the small crafts they have done.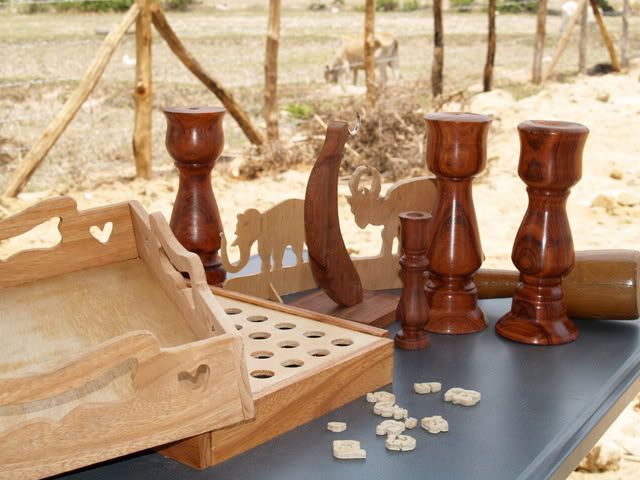 A simple table. This was our first. Several of these and other tables were made for a local orphanage in the next village.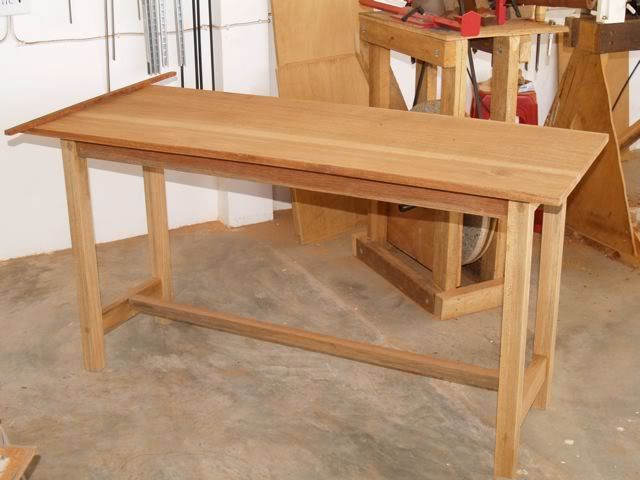 They are getting better at bandsaw boxes and they have some really nice wood to use. This is an earlier, simpler box.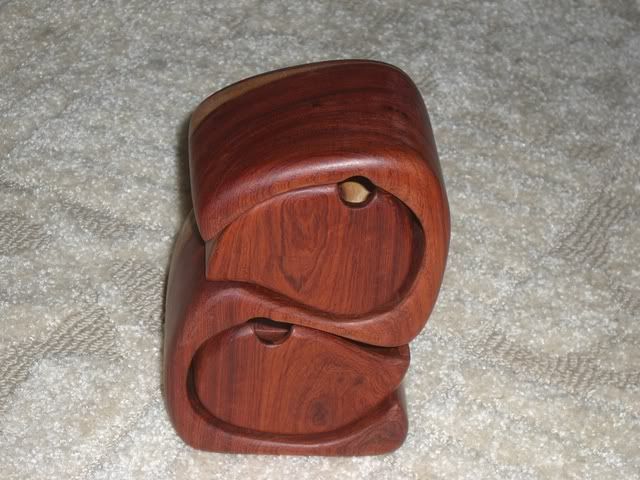 Spatulas. One of the first lathe/bandsaw projects we had them do. They have gotten pretty good.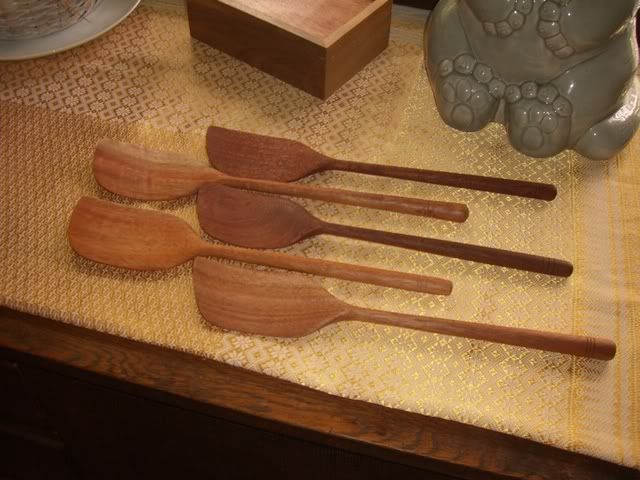 Initially, since we don't have electricity to the site, we considered treadle-powered equipment. Since they anticipated power at some point, I attempted to convert to treadle power some typical powered tools such as this small Jet lathe. While it did work, it was difficult and required a lot of maintenance. After a short while we converted back to electrical and used a gas/diesel generator, which also provided power to the office, parsonage, and the community center on site. This was the lathe in my shop before disassembly and taking to Cambodia on our first trip.
View of the new shop.
Lumber shop home delivery.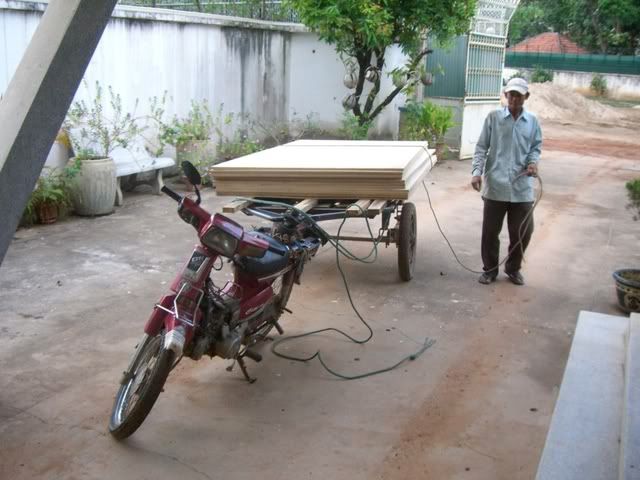 -- Tim S, AZ
---