I am updating the workshop again – I need more space, not just for my self, but I now have another person working with me.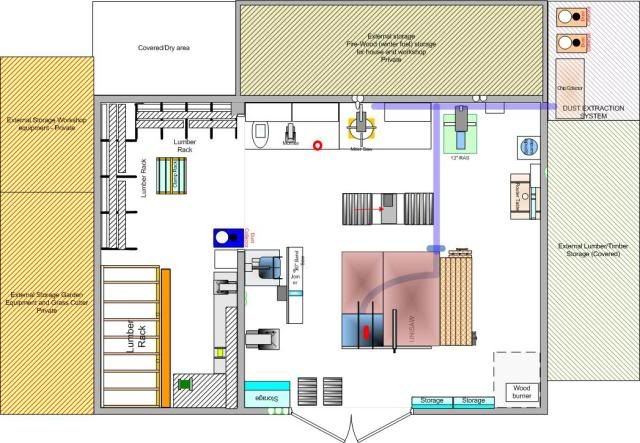 This is what the workshop looked like at Christmas 2008.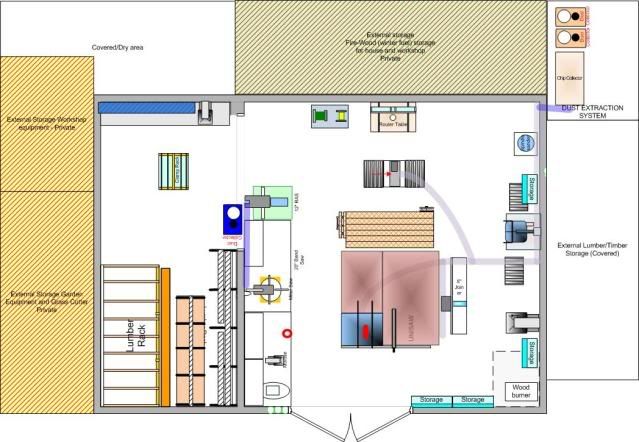 I did some changes in March this year, like moving the dust collection and rearranging the layout in the main part of the workshop, which has already paid benefits, but I cannot get a second work bench into the space.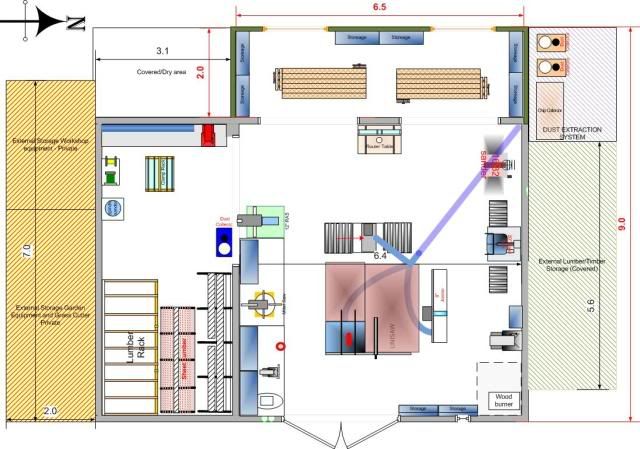 I came up with this proposal, but when the planning guy came, wanted full architect drawings and full planning permission – this was going to cost me over $1000, before I even started the so that idea was shelved.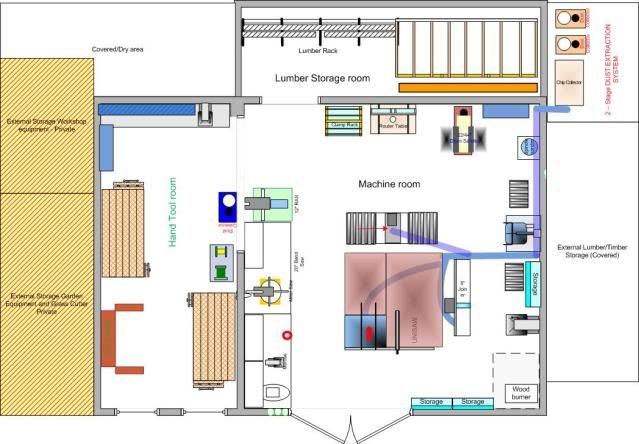 I then came up with this solution, to move the lumber storage into the space that was occupied by the fire wood, and to use my current area for lumber storage for the 2 workbenches.
I started this project in mid March, but due to the ground being frozen, I had to stop excavation of the firewood store until warmer weather came (we get about 3' of frost here)
.
This is the area that is being salvaged/recycled you can see that the new floor level is about 9" below the surrounding ground.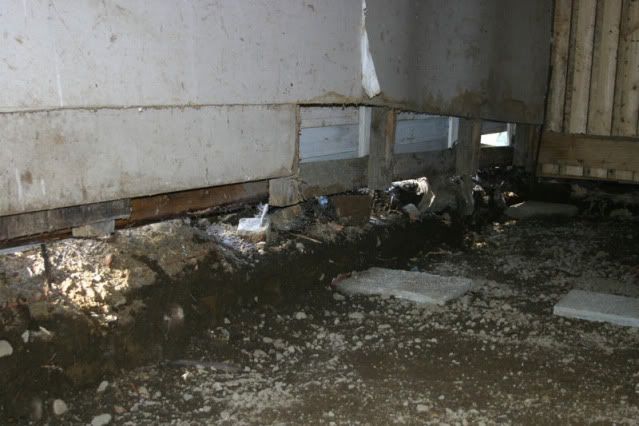 Here is a close look at the existing external wall, I have not removed any material from under wall, it is there with no support in the summer, the weight of the snow on the roof makes the wall come into contact with the frozen ground (not my design feature)
I am trying to be a little clever here. As long as I do not make any structural changes or modify the external wall, I can get around planning permission, as it then classed as an internal change and is not subject to all these rules and fees.
I purchased some of the lumber for this job on Friday afternoon and got started on Saturday morning – and I have been hard at it for 2 days.
I laid 4*4 pressure treated stock on the concrete slabs, then every 2' laid a cross brace. then a sheet of heavy grade plastic, which will keep the water from flooding the shop. The the flooring was laid (4×1 spruce planks) over the plastic sheet. The plastic sheeting continues up the side & end walls, also the roof, this is to make a humidity barrier.
And lastly I ran in some 6×2 verticals to add some strength to the roof and also to support the lumber rack that will be built in the room.
This where it stands at the moment, tomorrow (Monday), I need to get some of the insulation in, open up the wall for the internal door, and close and seal the opening at the near end, before the rain comes on Tuesday, then we are wind and water tight – I,ll keep you posted.
-- Tony - All things are possible, just some things are more difficult than others! - SKYPE: Heron2005 (http://www.poydatjatuolit.fi)
---