This bridge fell during a tropical storm a few years ago. Now it servers as a dam, and the river flows over it rather than under. Today cars do not use the bridge to travel the forest road, but that doesn't stop a few adventurous hikers.

The bridge.

Wire frame showing the construction of the table
The woods depicted in the table design are primarily cherry and maple, with walnut accents.


Front View

Left View

The table.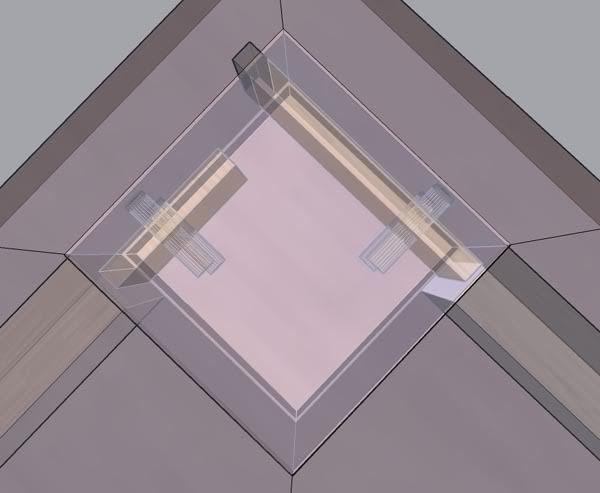 Joint Detail
This is my first project in sketch-up. I typically use auto sketch to draw my projects, but I think I have found a new favorite in sketch-up. Who knows, I might even try to build this table eventually.
-- David, Charlotte NC
---