The box so far:
- I've dimensioned the lumber and cut the miters
- I cut the lid and bottom panels to size, cut rabbets into the lid, and glued suede cloth to the inside of the bottom panel and veneered a piece of white oak to the outside of the bottom panel
- I inlaid the bog oak square and cut the oval for the red jasper cab
- I glued up the box
That takes us to this…
You can see some of the nail and worm holes in the sides and lid; I could have left that out of the design, but I do like to keep some indication that I've used reclaimed lumber.

Here is the inlaid rectangle of bog oak. You can also see the oval I've routed for the red jasper cab.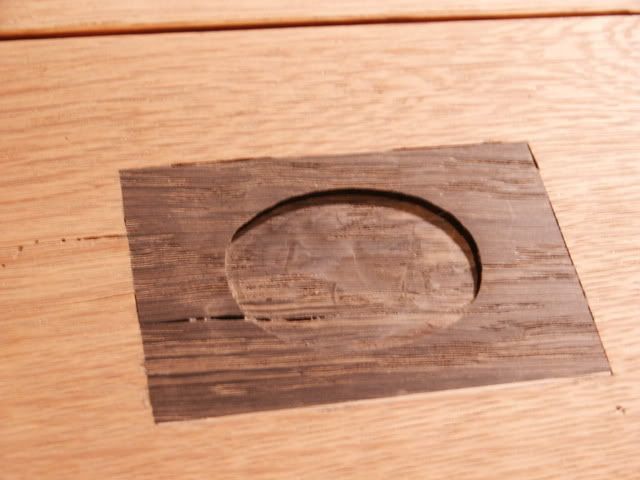 This evening, I spent some time cutting the slots for the keyed miters and gluing in the keys.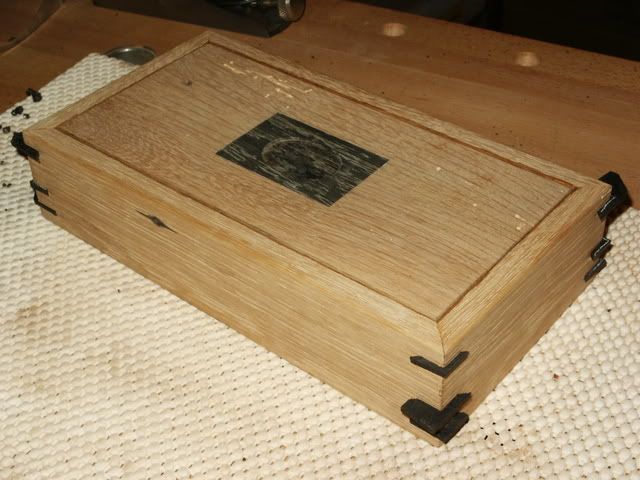 Tomorrow I'll take off the excess with a flush-cut saw and clean them up with my 60 1/2 block plane and sand paper.
After that, I'll take off the lid and the next blog will probably be on mortising the hinges and the lip in the lid.
-- Ethan, http://thekiltedwoodworker.com
---