Warning: pic heavy
Just posting a bunch of progress.
Leg vise continued. Cutting the bridal joint.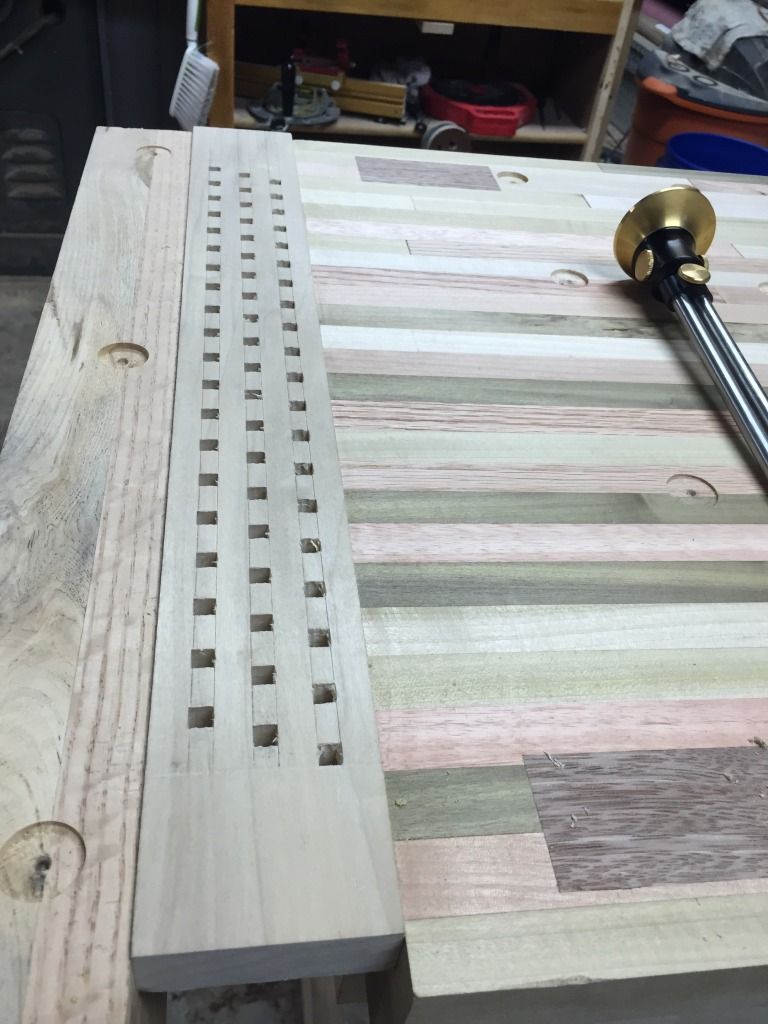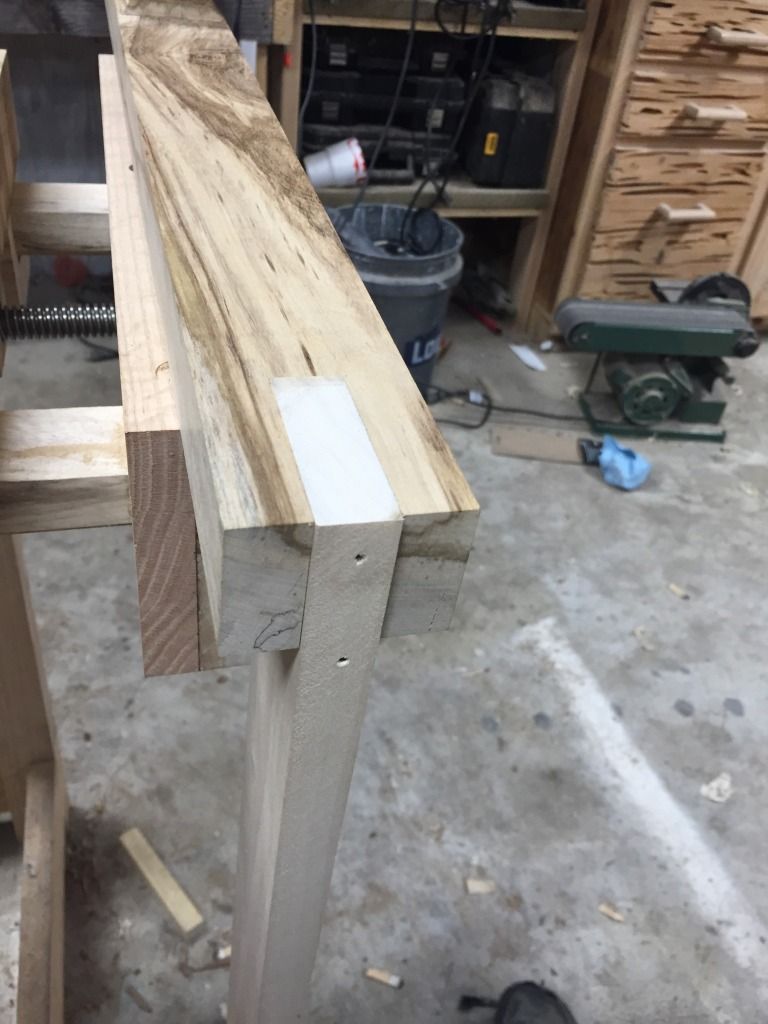 Lignum vitae pin for the guide. This stuff strong.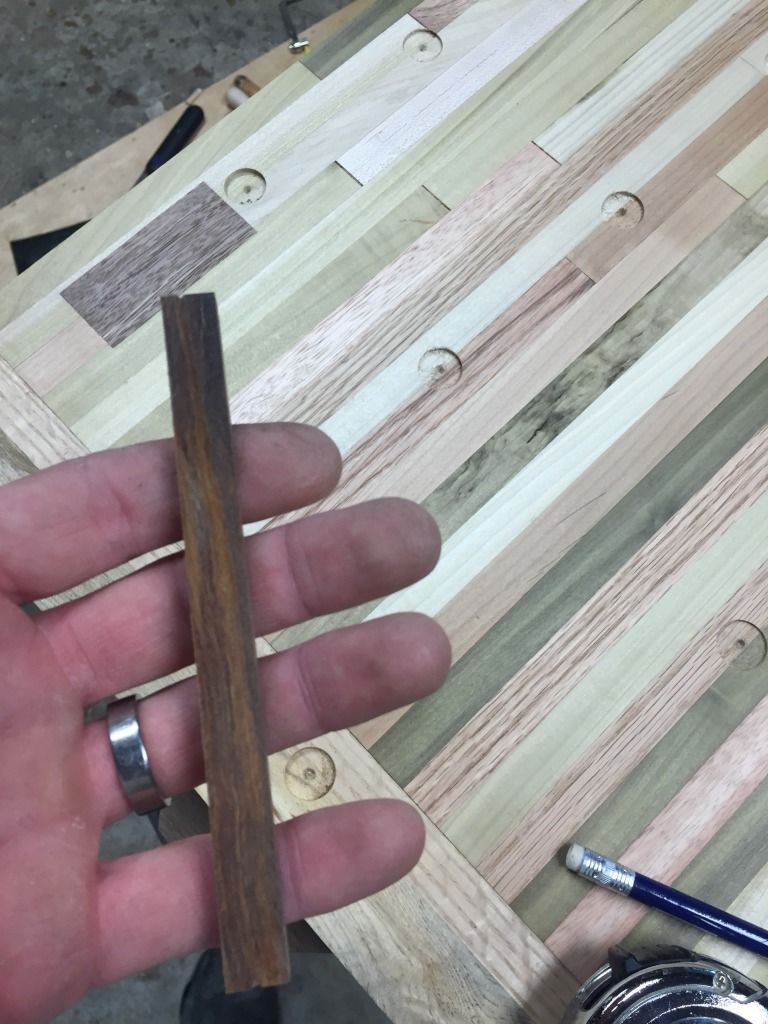 Trying to incorporate this as a pin holder but haven't come across an idea that I can pull off with what I have on hand. So it's on the back burner for now.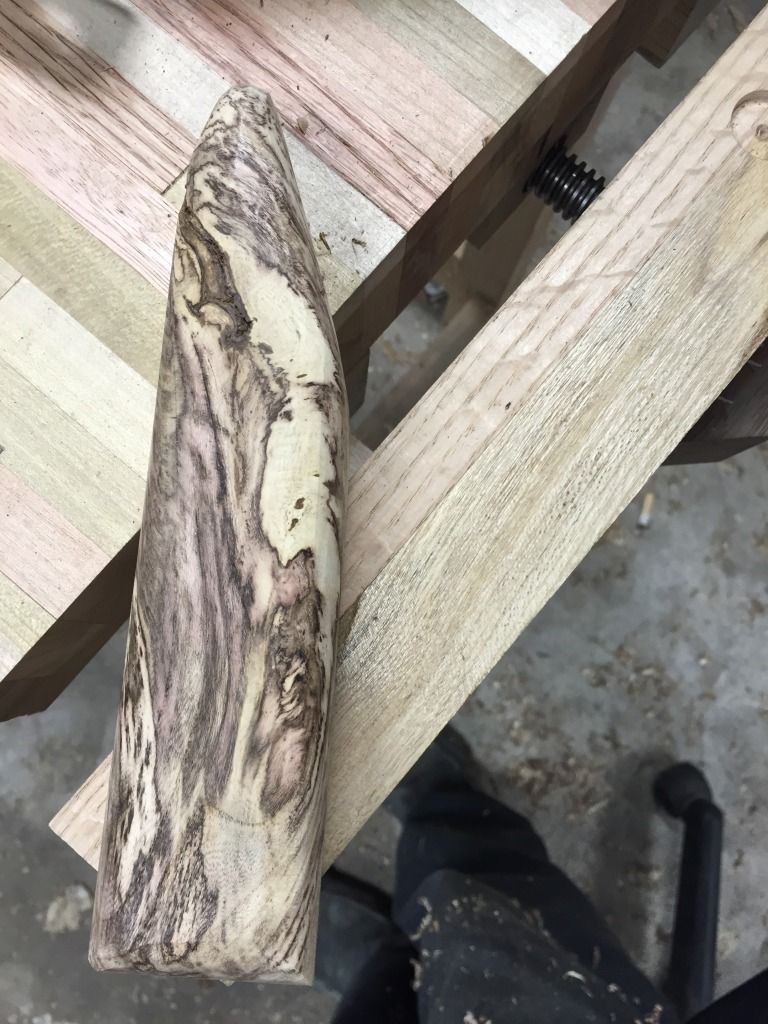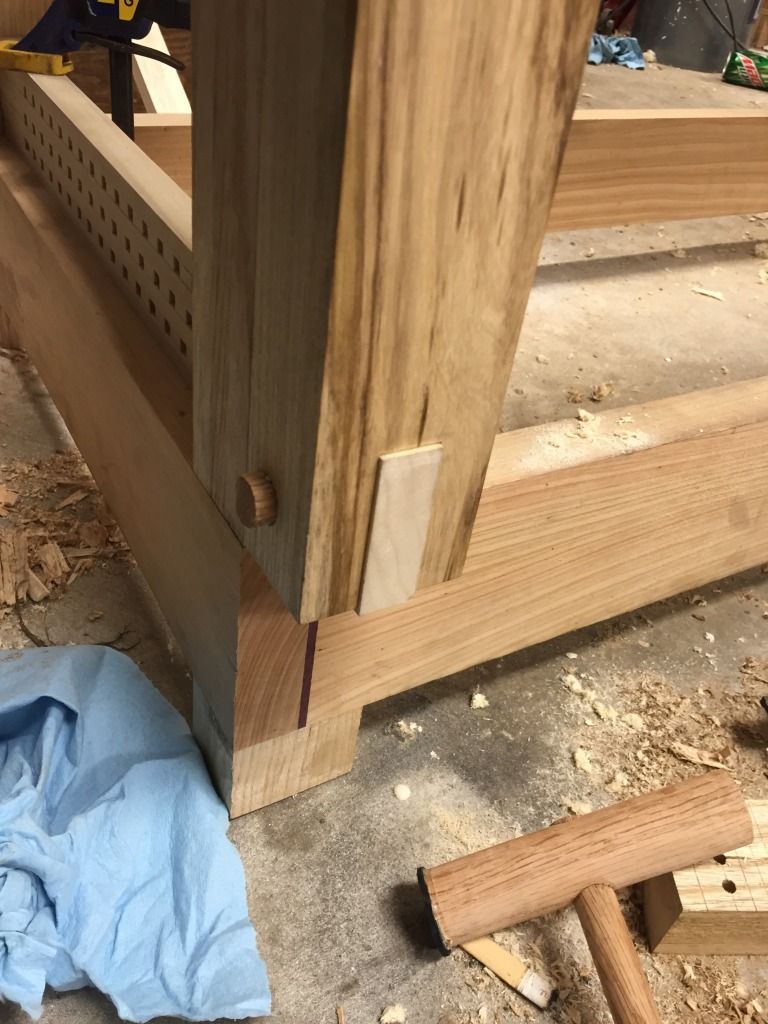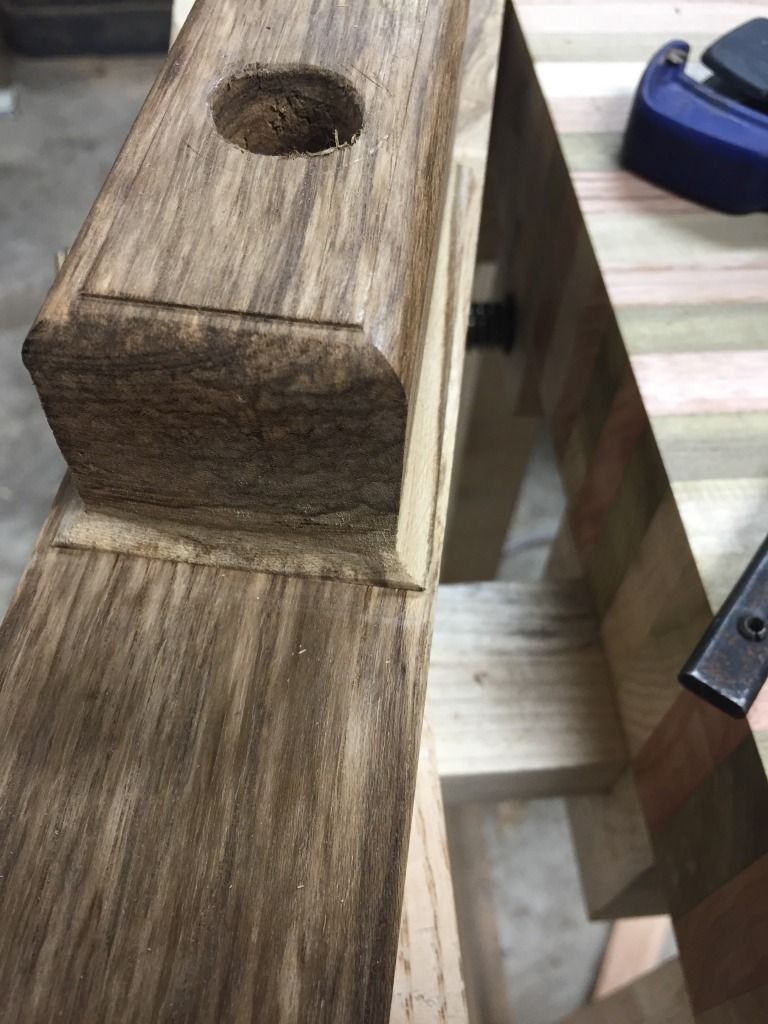 Hammered a poplar dowel and drilled a center so I could bore it with a forstner. Didn't work out so well.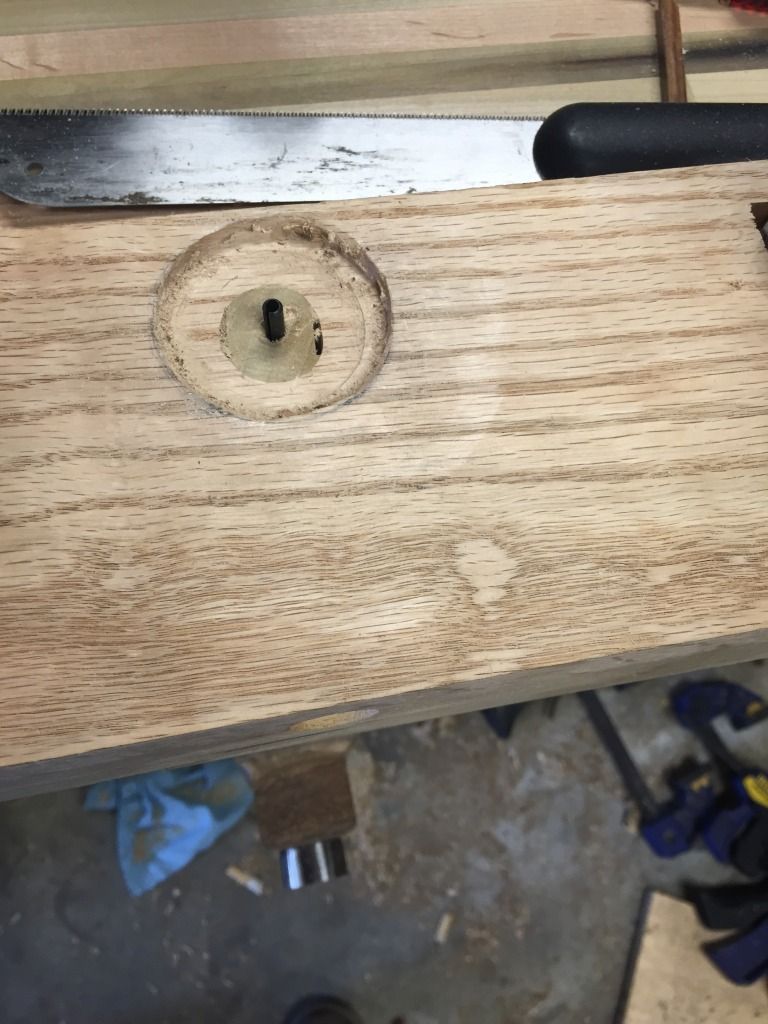 Stuck a roll pin in the pilot hole as a guide and used a dremel to establish the edge of the bore and i cleaned the bottom with a router plane.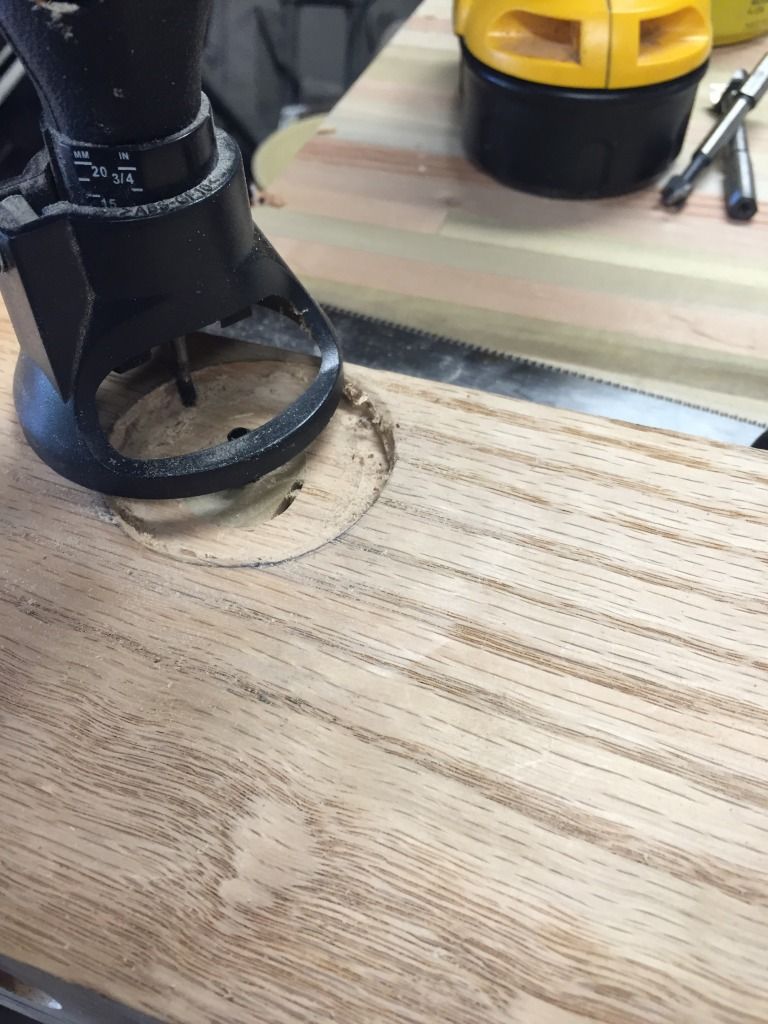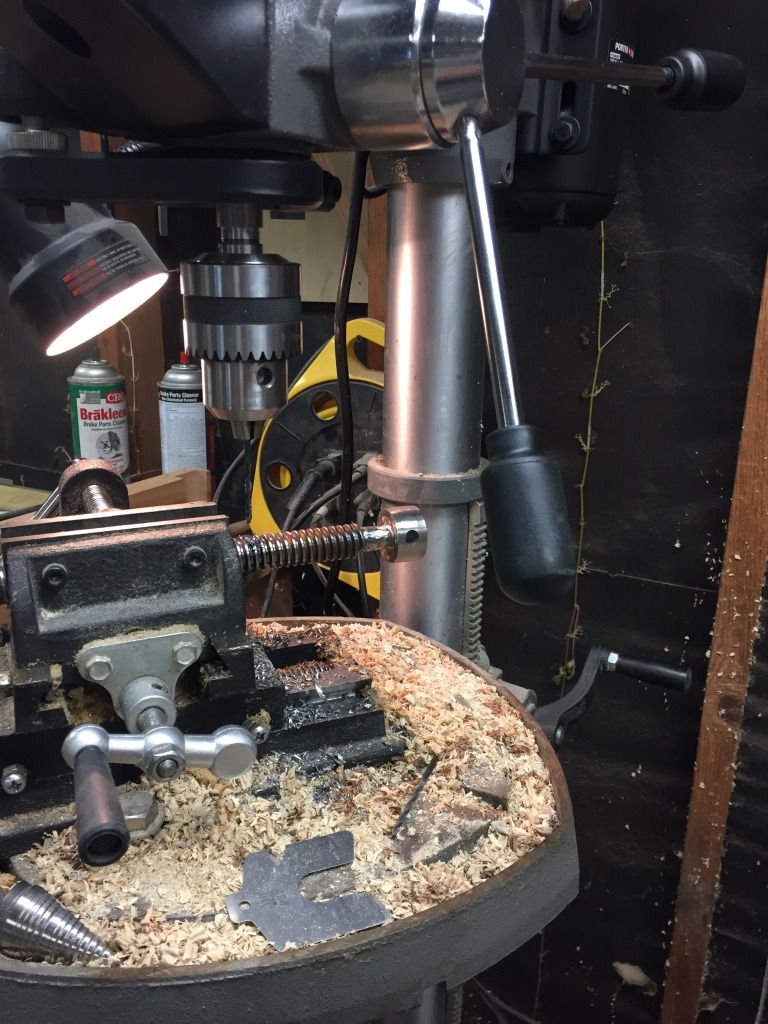 I just used roll pins in the screws to open the jaws.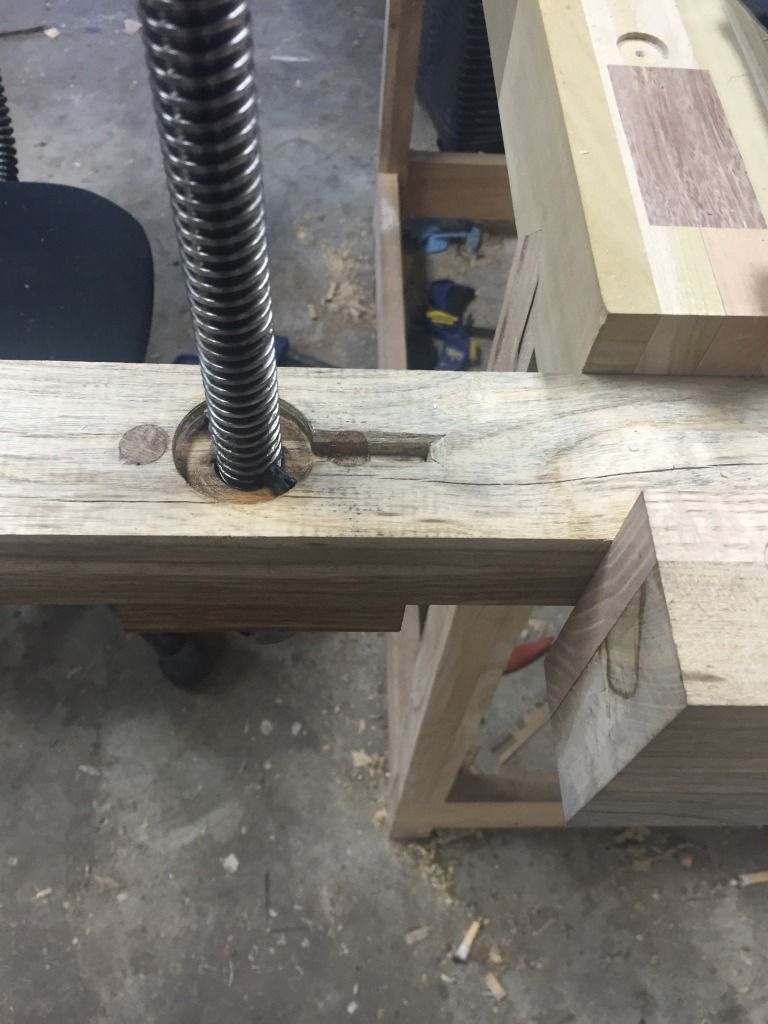 Too late to finish. Will have to pick it up where I left off later. Thanks for looking. It's been fun so far.
-- Shooting down the walls of heartache. Bang bang. I am. The warrior.
---