I milled the leg and spacers/support block out of the same chunk of oak. The screw and nut are the remnants of what I bought for my end vise.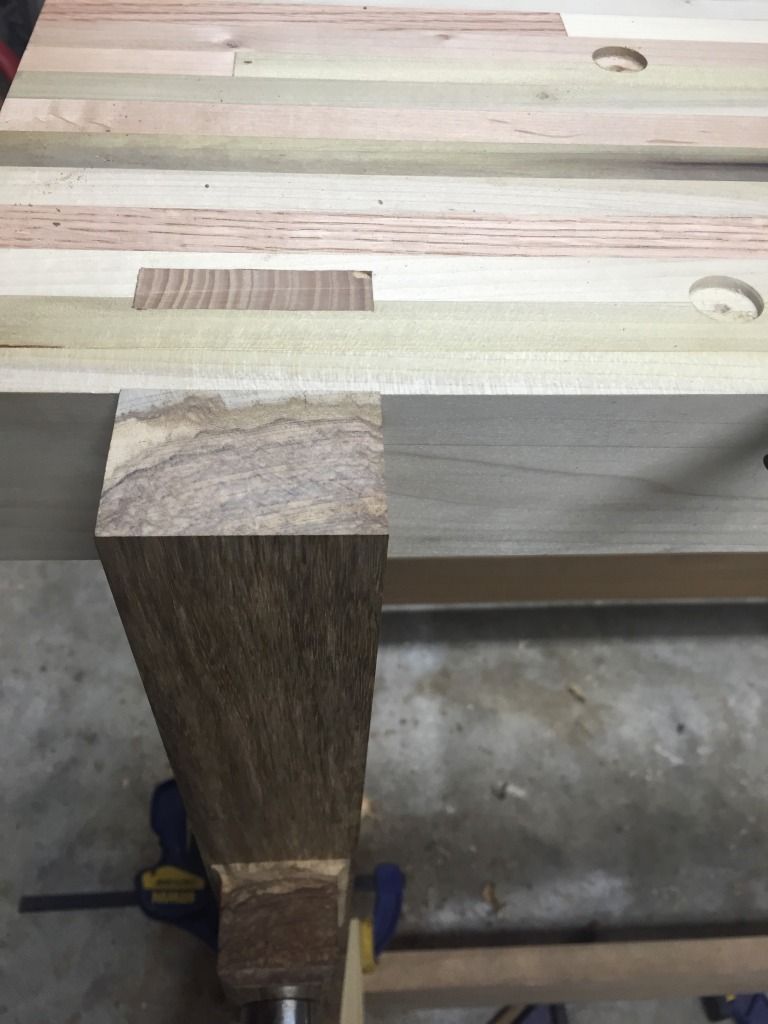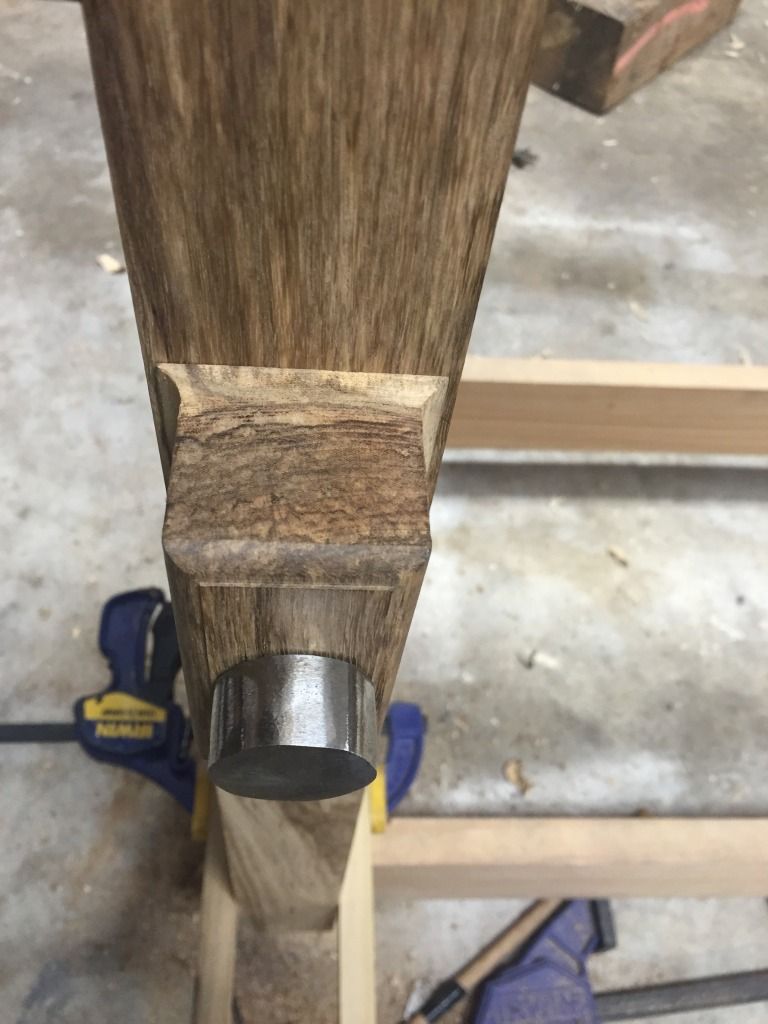 A cove cut on the table saw and an 3/8" round over gave me the basic profile. I smoothed it out of with a whatever rasp and file I had on hand. Then marked and mortised for the nut. I'll probably put a dab of epoxy on final assembly of the nut to make sure to hold it captive. It's damn good fit if I say so myself.
I glued and doweled and block with the nut through the face of the leg. Productive couple of hours for me.
I have no idea how the wood has that kind of color to it. It just as hard as the pale wood and isn't punky like you might think. Great color.
Thanks for looking
-- Shooting down the walls of heartache. Bang bang. I am. The warrior.
---