I needed an end vise for ma bench. So I built one. White oak was the hardest wood I had on hand in a useable quantity. I'll try to keep it short.
Didn't have a large enough piece for the chop(?) but I had 2 that I really liked. So I joined them with a sliding dovetail. Made with table saw, chisel and a home made router plane (the block of oak with the Allen wrench sticking out).
I cut rabbets into the bottom guide rails simply because I bought a new to me plow plane. It left a gap in the front of the vise where it came through the through mortise.

I filled it with some walnut for contrast. I don't know how, but that blue color is what the oak really looks like. Some pretty stuff.
Built the the guides for the rails. Left it open so I could wax it every now and again.
I didn't want to rely on just glue to keep the guides from splitting away from the top. So i drilled for a dowel or 8 in each guide. Drilled the holes on the drill press with a forstner. Then clamped it and made adjustments till the action was smooth. Oh yeah… It was….

Used a regular old 1/2" drill bit to drill through the guides and into the top in a couple spots. Then I flipper over
Finished drilling the holes and then fit the dowels and glued them.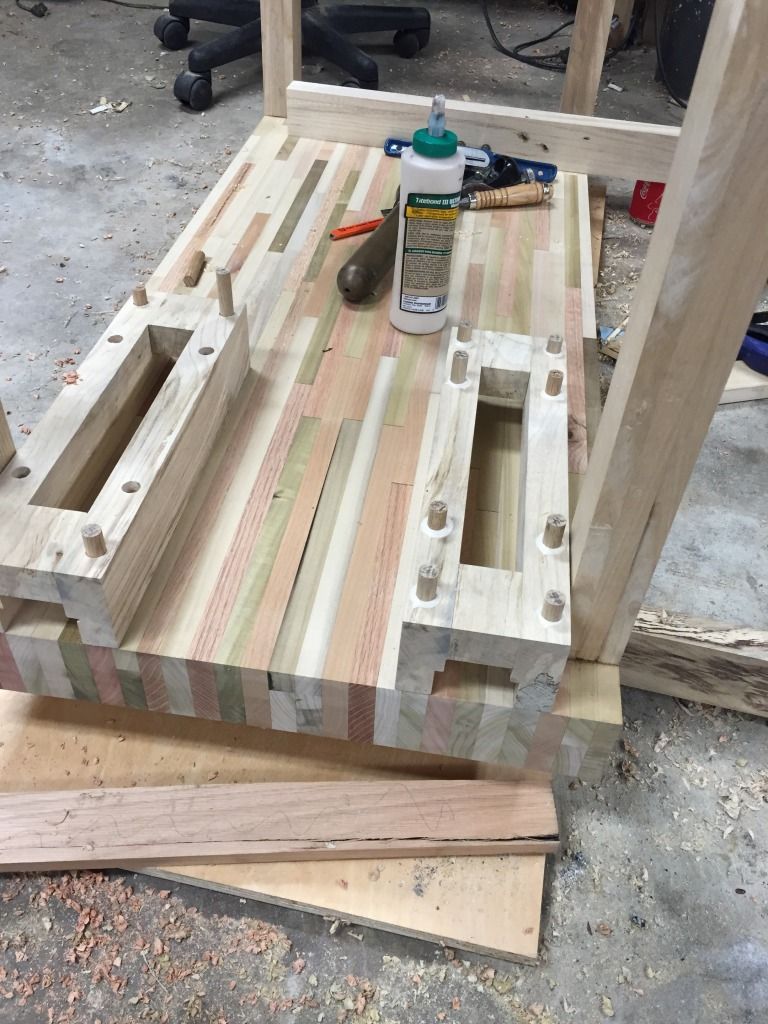 I don't have a proper mallet so I had to make a ww2 Kabar deep sea divers knife work. And it did. So well I puched a dowel through the top. Kinda hard to hold back when you're holding a knife forged with pure testosterone.

So the vise is done (finally). So much for keeping it short.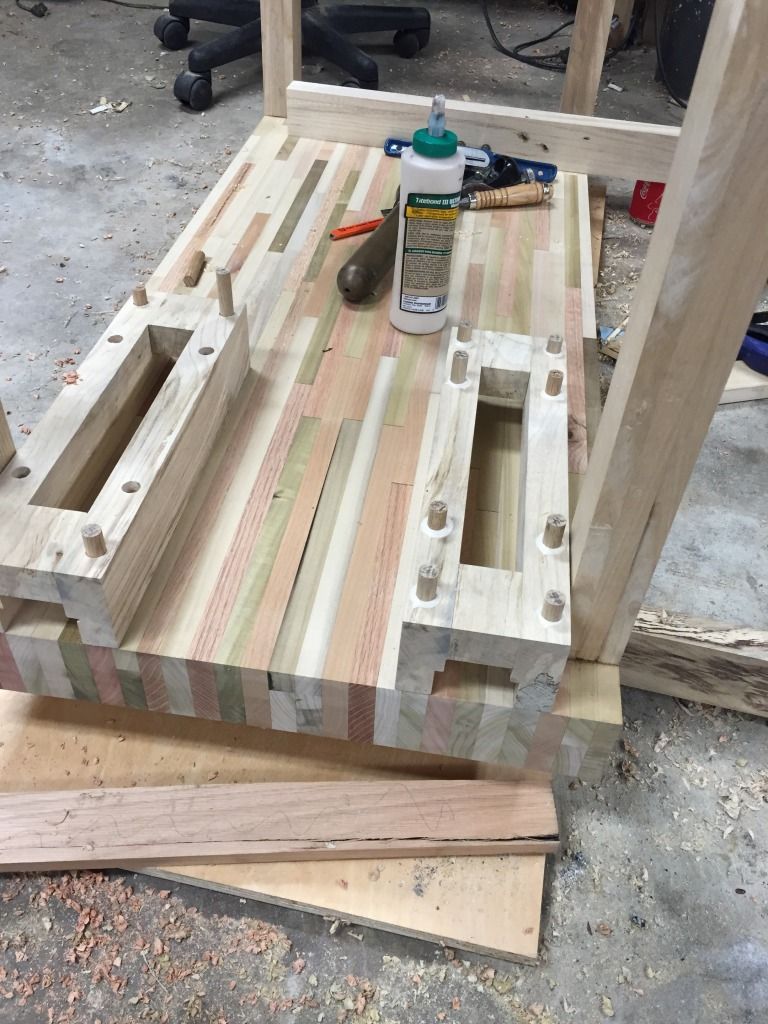 Tanks for looking
Next up: the screw and other parts
-- Shooting down the walls of heartache. Bang bang. I am. The warrior.
---