(Quite a few pics with this blog)
I guess I am a cheap and a glutton for punishment.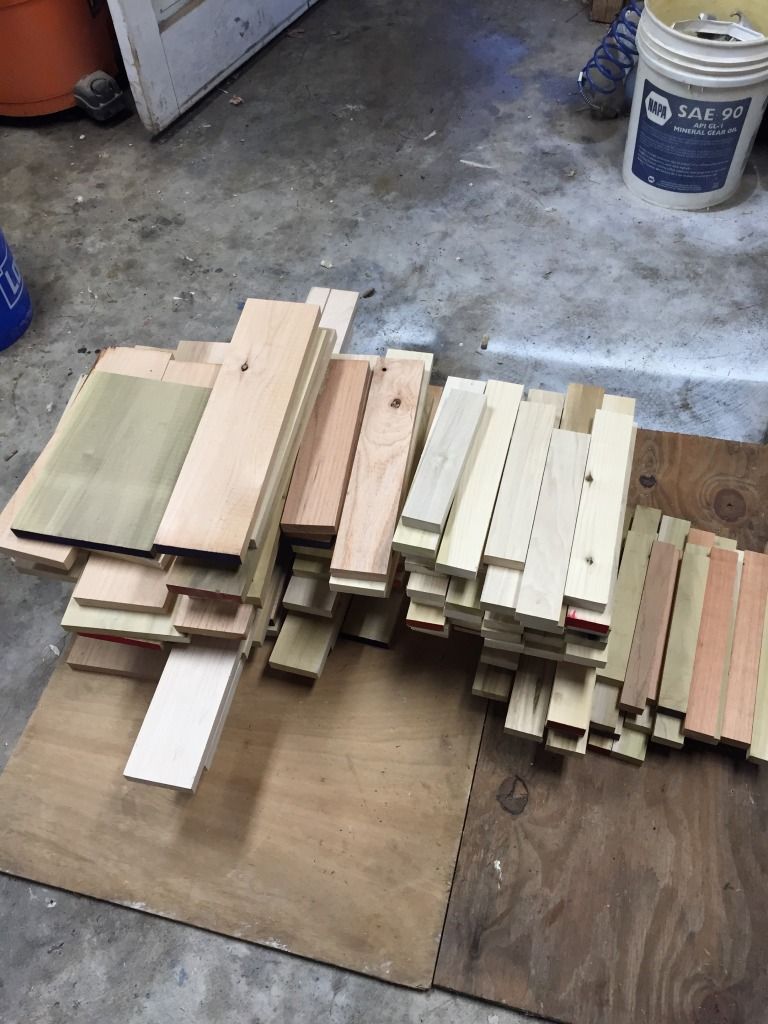 Off cuts of poplar, red grandis, and a tiny bit of maple from a local cabinet shop. Plus some white and red oak scraps i had on hand.
After jointing, planing, ripping and squaring the ends. Then laid out so the butted seams are offset.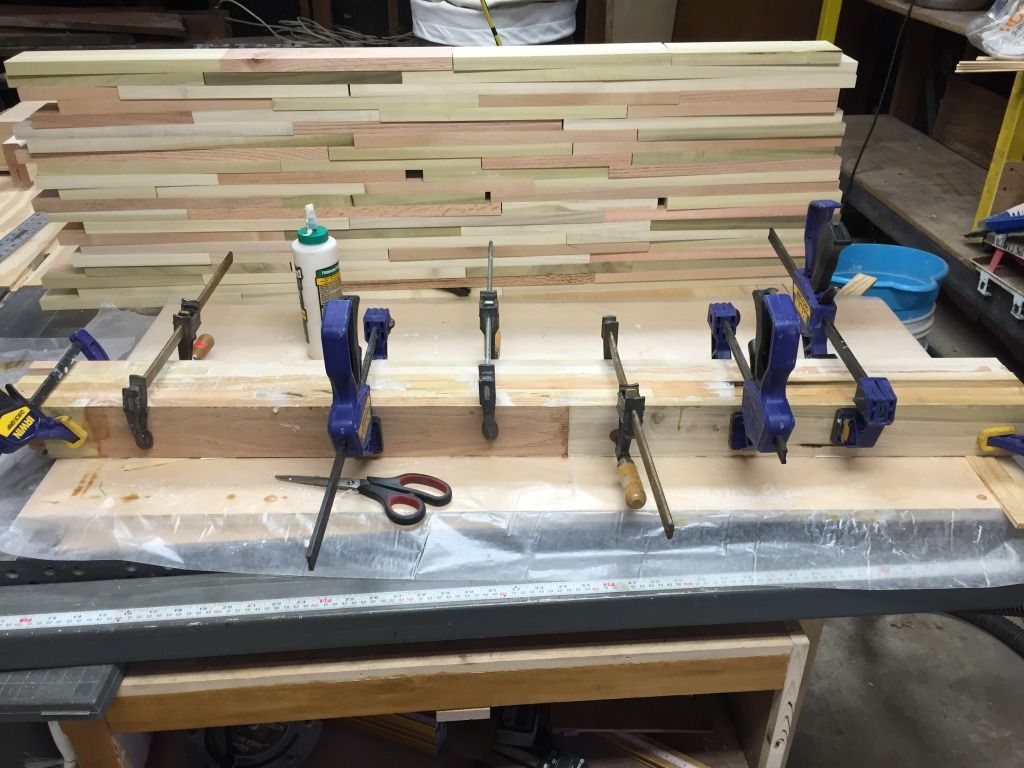 Starting the glue up of 1 of 3 7" laminations.
Lamination 2 of 3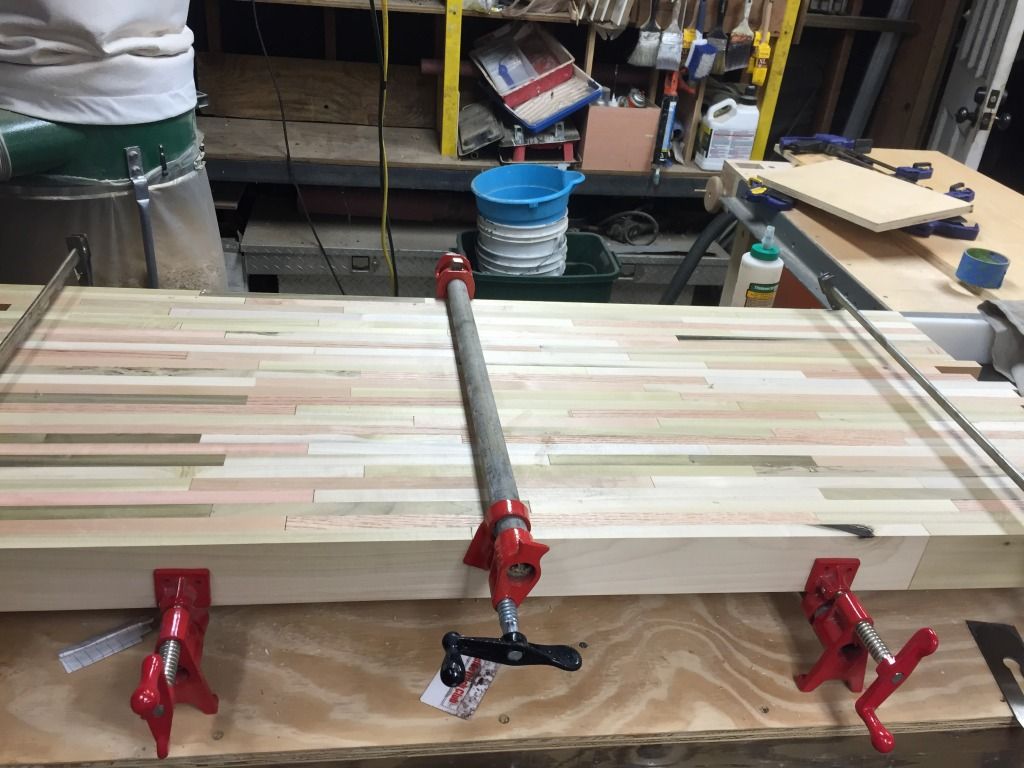 Gluing up after jointing and planing the 3 laminations.
Cutting to length and I'm done with the top until it's joinery time.
This is some white oak and cypress I had laying around. The white oak will be laminated for the legs and the cypress for the aprons (or whatever I need them for really, haven't figured it out yet)
Thanks for looking.
-- Shooting down the walls of heartache. Bang bang. I am. The warrior.
---