I needed some shop storage and I wanted to use some pecky cypress I was given. So I figured drawer fronts of pecky cypress would be an awesome start.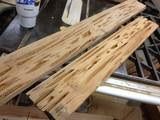 So I started by getting some free plywood after some old cabinets were demo'd on a job I was on. I would've preferred European style cabinets but didn't think about it until after I milled and assembled the face frame. Here is the carcass from reclaimed wood.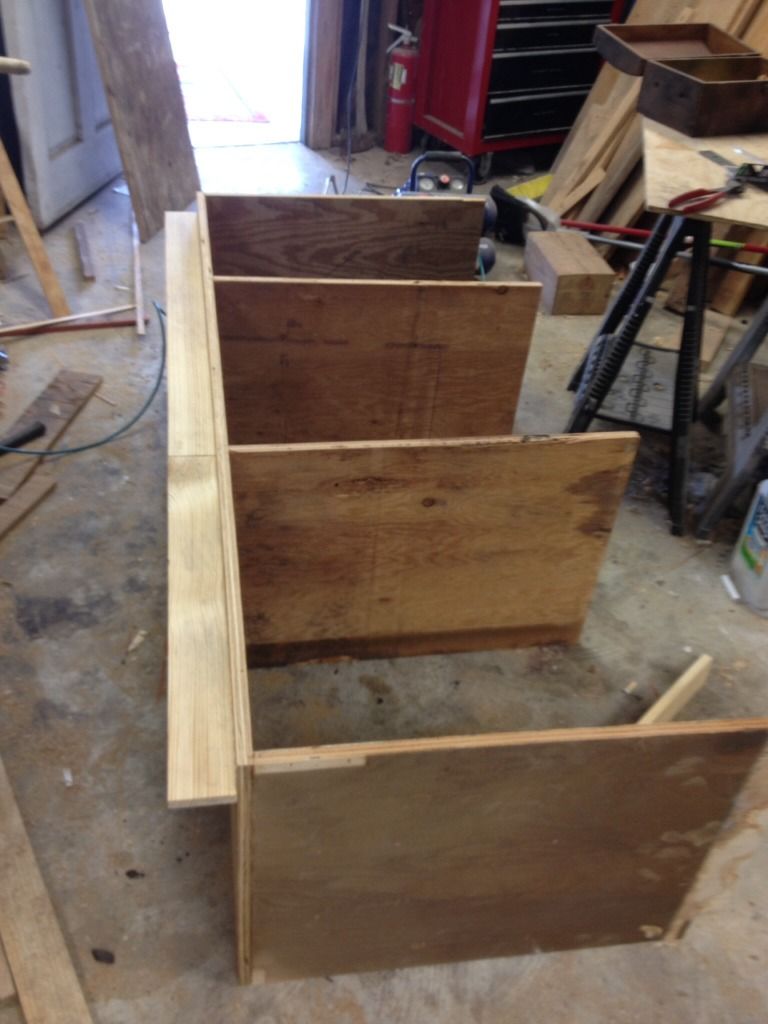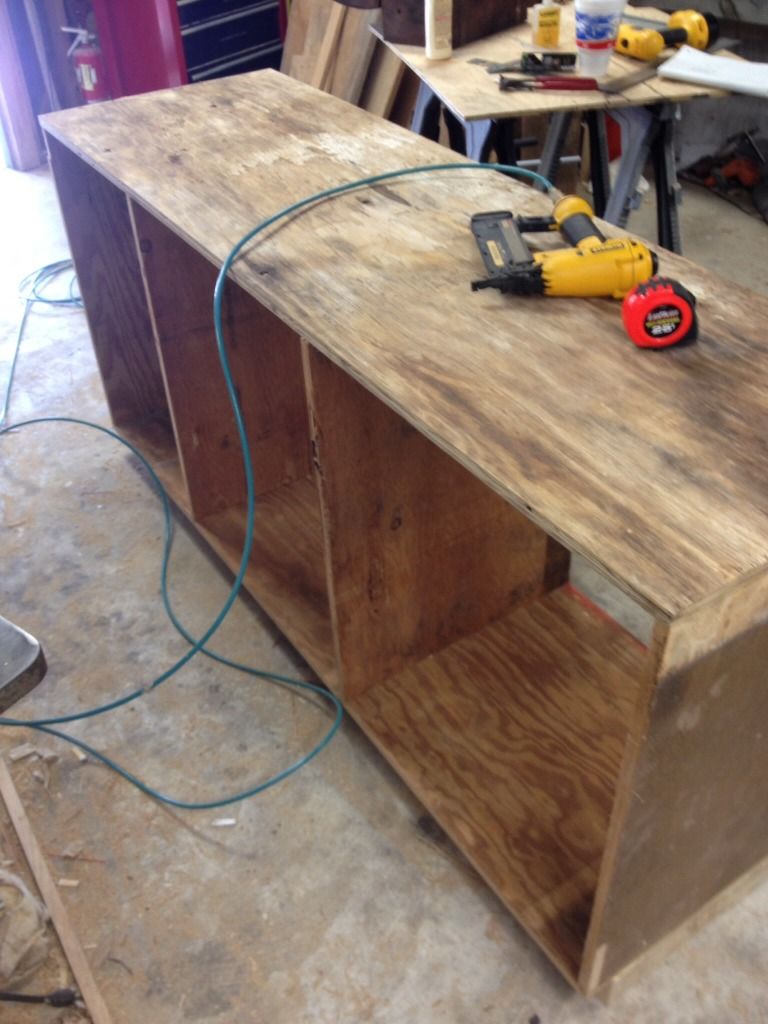 Cabinet set in place with face frame attached. Yes, I used a kreg jig for pocket screws, because it's good enough for me and I have limited shop time because my wife can be a wench. Face frame made of cypress with a couple knots here and there. The wood around the knots in cypress is purty purty with some great grain patterns.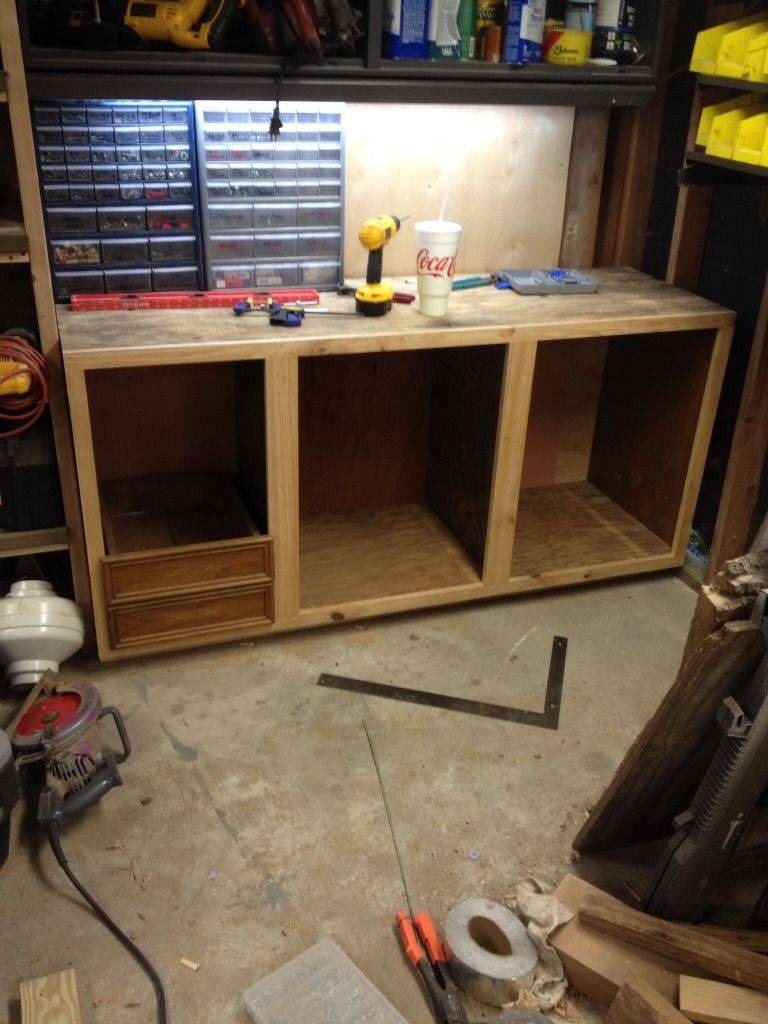 Didn't know what size drawers I wanted so I left it open till I put the face frame on. Finally figured out what I wanted to do and made 2 small drawers and a big un (the old fronts are definitely not staying.
). With 2 shelves in the middle and a half shelf on the end for taller stuff that I'm tired of lookin at. Reused slides from the reclaimed cabinet pieces I got.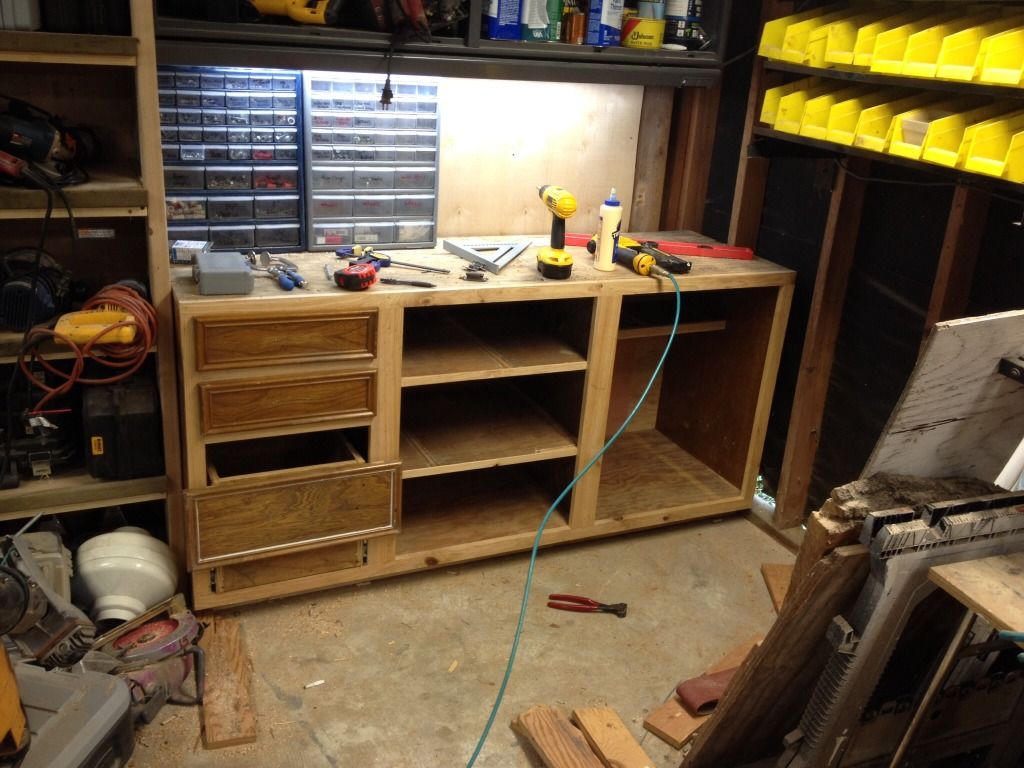 Drawer fronts finished but not attached. I cleaned out the holiness with a wire brush, a 4/16" chisel, and some good old fashioned compressed air. I had to clean it before I cut it down to size so I could see where the Weak spots were so I could cut useable pieces or glue it back together.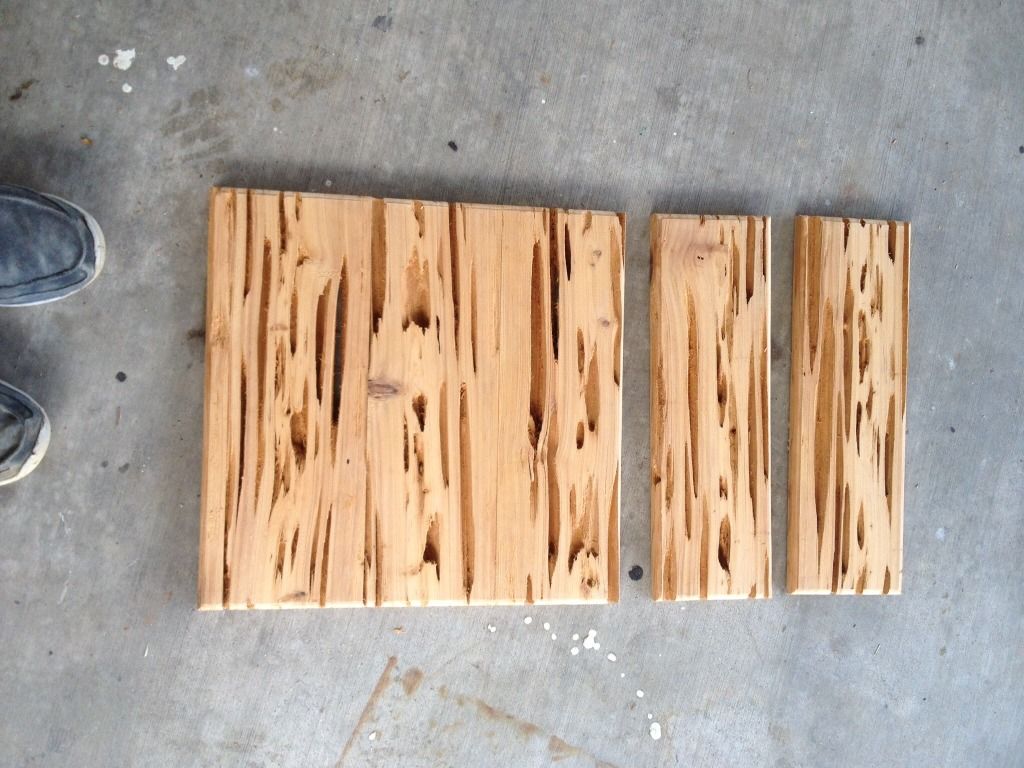 Still need to put the drawer fronts on and mill the wood for rails and stiles.
If you're in central louisiana and wanna trade a board or 2 for some pecky cypress, or clear cypress cause I have a mess of it, just holler.
Thanks.
-- Shooting down the walls of heartache. Bang bang. I am. The warrior.
---